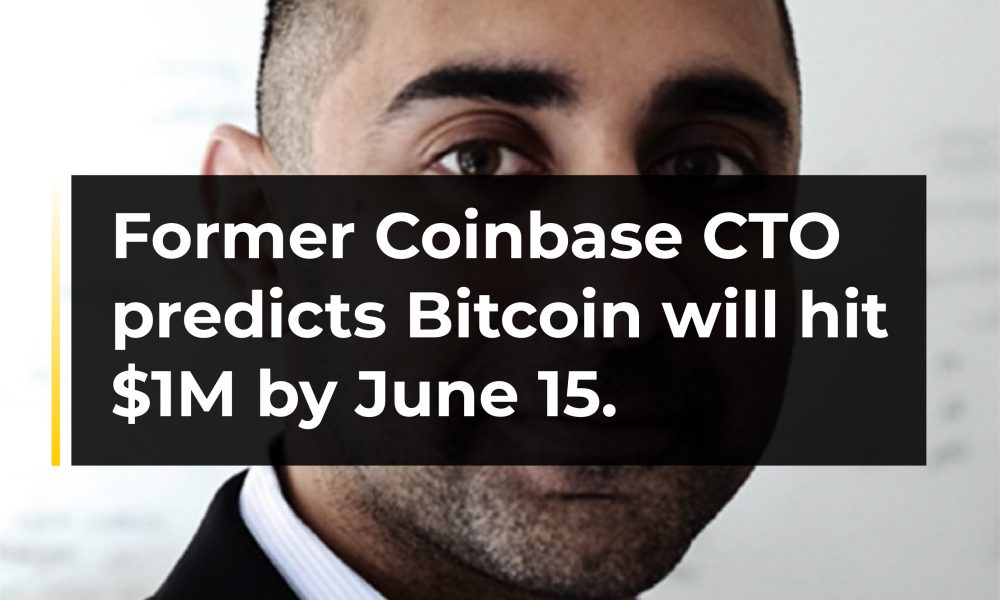 Bitcoin is one of the most speculated cryptocurrencies in the world because of its usefulness, value, and popularity. In recent times, there have been conversations centered around the value of Bitcoin versus the dollar due to the number of dollar notes printed by the Fed and in circulation. To state the obvious, a former Chief Technology Officer at Coinbase, Balaji Srinivasan, projected that the price of Bitcoin could culminate at $1 million exactly 90 days from March 17. 
Explaining his stand at Consensus 2023, held in Austin, Texas, the technologist, who is also known for speculating on the severe effects of Covid-19 said that the excessive printing of money by the US government is the reason behind his position. 
He added that the timeline could also go beyond 90 days to 900 days or 90 months. "I don't have a 100% probability of it. I may be wrong, but I'm burning a million to tell you they're printing trillions."
The collapse of US banks and the effects
The biggest failure of a US bank since the global financial crisis occurred on March 10, 2023, when Silicon Valley Bank went down as customers pulled their money from the California-based lender. This collapse sent a wave of fear, tension, and loss across the financial market, even outside the US. 
A week after Signature Bank closed business, First Republic Bank was rescued as UBS took over Credit. In the midst of the chaos, the Fed also provided emergency cash to bail out the entire situation. However, there have been effects, and there are more to come from these collapses, especially for the value of the US dollar. 
One such is the developing decision by the BRICS to abandon the US dollar for a new currency for trade settlement. The BRICS have signaled a loss of faith in the strength of the US dollar.
Balaji also noted in the talk that he expects to see an economic disaster happen in the US and that there is a 70% chance of it occurring in the next 12 months, a 19% chance in ten years' time, and a 1% chance it takes a century or more.
Read also;
"Deliver value!" Warner Music exec's advice to Web3 creators
Bermuda loves crypto but has prisons – Premier warns