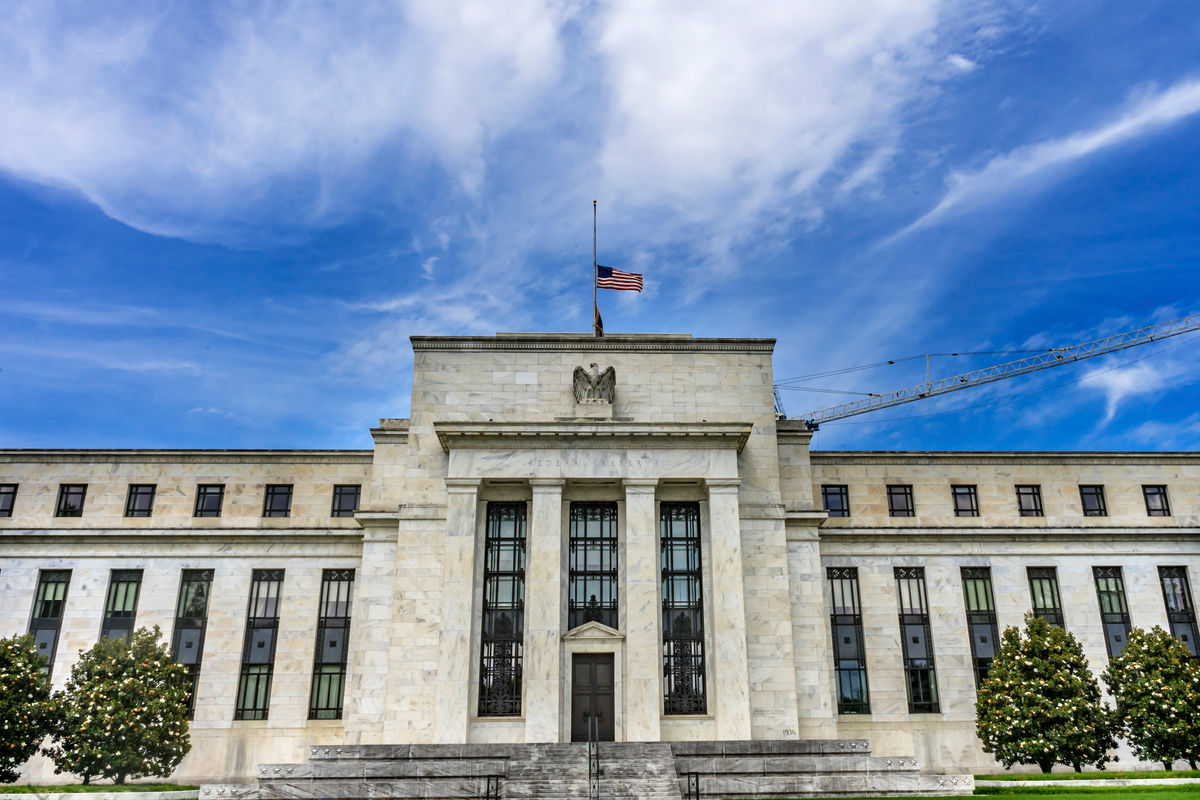 Gold price has done well in 2023. It jumped to an all-time high of $2,082 last Friday, meaning it has jumped by over 50% in the past five years. It has also soared by more than 25% from the lowest point in March this year. Silver price has also surged by over 45% from the year-to-date low. These gains could be positive signs for cryptocurrencies like Bitcoin, Litecoin, Monero, and Zilliqa.
Why silver and gold prices are soaring
There are three main reasons why gold price is soaring. First, it is rising because of the relatively weak US dollar. The dollar index has plunged by almost 15% from its highest level in 2022 and is now sitting at about $100. In most cases, gold has an inverse relationship with the US dollar. The greenback has plunged against most currencies, including the euro, sterling, and the Swiss franc.
Second, gold has jumped because of the actions of the Federal Reserve. In a statement last week, the Fed decided to hike interest rates by 0.25% to 5.25%. In his statement, Jerome Powell noted that the bank was likely entering a period of a strategic pause as it observes the impact of the recent rate hikes. Therefore, after hiking by 500 basis points, analysts believe that the Fed will not hike again this year.
This view will depend on the upcoming economic data from the US. For example, the US will publish the latest consumer price index (CPI) data on Wednesday. Economists expect the data to show that the headline and core inflation dropped again in April. Gold and silver tend to do well when inflation is easing.
Finally, gold price is rising as budget talks continue and the crisis in the banking sector remains. The US could default on its obligations in June if Democrats and Republicans fail to agree on the budget ceiling issue. At the same time, American regional banks remain in trouble, with most regional bank stocks erasing most gains made on Friday.
Impact on Bitcoin, Litecoin, Zilliqa, Monero
The impact of the moves on Bitcoin is positive since BTC and gold are moved by the same factors. In many cases, Bitcoin is usually seen as a digital version of gold. It is also a better version because of its limited supply. As such, Bitcoin does well when the US dollar is falling and when there are concerns about the fiscal state of the American economy. At the same time, a jump in Bitcoin prices leads to higher altcoins like Litecoin and Zilliqa prices.
Dig deeper: How Bitcoin works.
The outlook of these coins is still bullish despite the retreat of Bitcoin prices. After rising to $31,000 in March, Bitcoin has retreated to $28,000. This is a common occurrence when Bitcoin crosses a key milestone.
In the coming weeks, I suspect that BTC price will surge to $40,000. If this happens, Litecoin will retest the year-to-date high of $105 while Zilliqa will rise to $0.036.