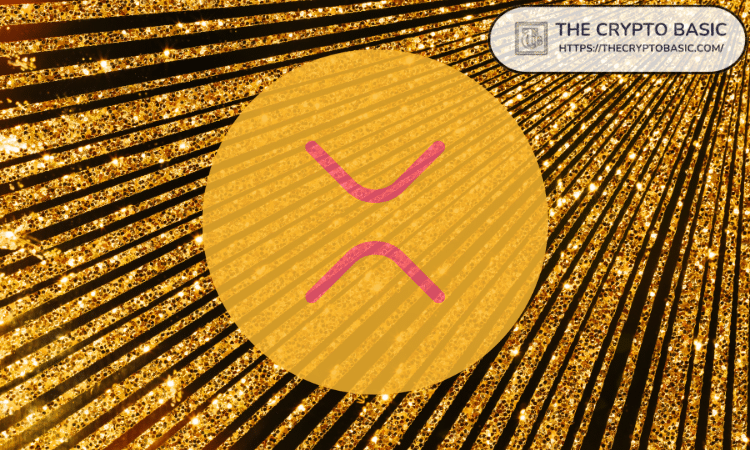 XRP recent surge above $0.72 sparks anticipation of a correction, while Wall Street expert Linda Jones expects Ripple Swell holding in Dubai to impact XRP further.
Over the past 24 hours, XRP has surpassed the $0.72 mark for the first time in approximately four months. Although XRP has maintained a consistent bullish trend in the past few days, with a notable gain of around 37% in two weeks, leading market experts suggest that a correction is on the horizon for the digital asset.
These analysts contend that XRP could retrace to approximately $0.55 before embarking on its parabolic ascent beyond the $1 threshold. The XRP figures leading this view include the Head of Social Adoption XRPayNet, "KingDoggoXRP," and Wall Street analyst Linda Jones.
In a recent tweet, KingDoggoXRP cautioned XRP enthusiasts about pursuing overly greenish candles. He noted bullish candles often enter retracement modes after days of sustained upward trajectory, leaving new investors in losses.
– Advertisement –
KingDoggoXRP emphasizes the importance of exercising caution for those looking to enter the XRP market. He advised them not to be driven by the fear of missing out, as impulsive decisions could lead to financial setbacks.
KingDoggoXRP advises against "chasing candles" in trading, as this often leads to losses when a retracement occurs shortly afterward. He emphasizes the importance of not allowing emotions to drive buying decisions and instead recommends waiting for opportunities to capitalize when market sentiment is pessimistic.
Wall Street Expert Agrees
Linda Jones, a well-known Wall Street financial expert and prominent figure in the XRP community, agreed with KingDoggoXRP's view. Jones believes an XRP retracement is imminent, with the potential for a drive above $1. 
Meanwhile, Jones hinted at a pivotal Ripple event in the offing, noting it could impact XRP's even more. "After November 8 and 9, let's see what happens," the Wall Street financial expert remarked.
I agree. After 11/8 and 11/9 let's see what happens. https://t.co/vMtx6A0FlN

— Linda P. Jones (@LindaPJones) November 6, 2023
For context, November 8 and 9 mark the dates of Ripple's Dubai conference, Ripple Swell, where the payment firm will host a gathering of over 600 experts from the banking, economic, regulatory, and blockchain industries.
Notably, there have been speculations from top XRP figures that Ripple could make a public announcement about its intention for an IPO at the event. The weight of such a significant declaration is expected to impact the price of XRP, as Linda Jones suggested.
Follow Us on Twitter and Facebook.
Disclaimer: This content is informational and should not be considered financial advice. The views expressed in this article may include the author's personal opinions and do not reflect The Crypto Basic's opinion. Readers are encouraged to do thorough research before making any investment decisions. The Crypto Basic is not responsible for any financial losses.
-Advertisement-