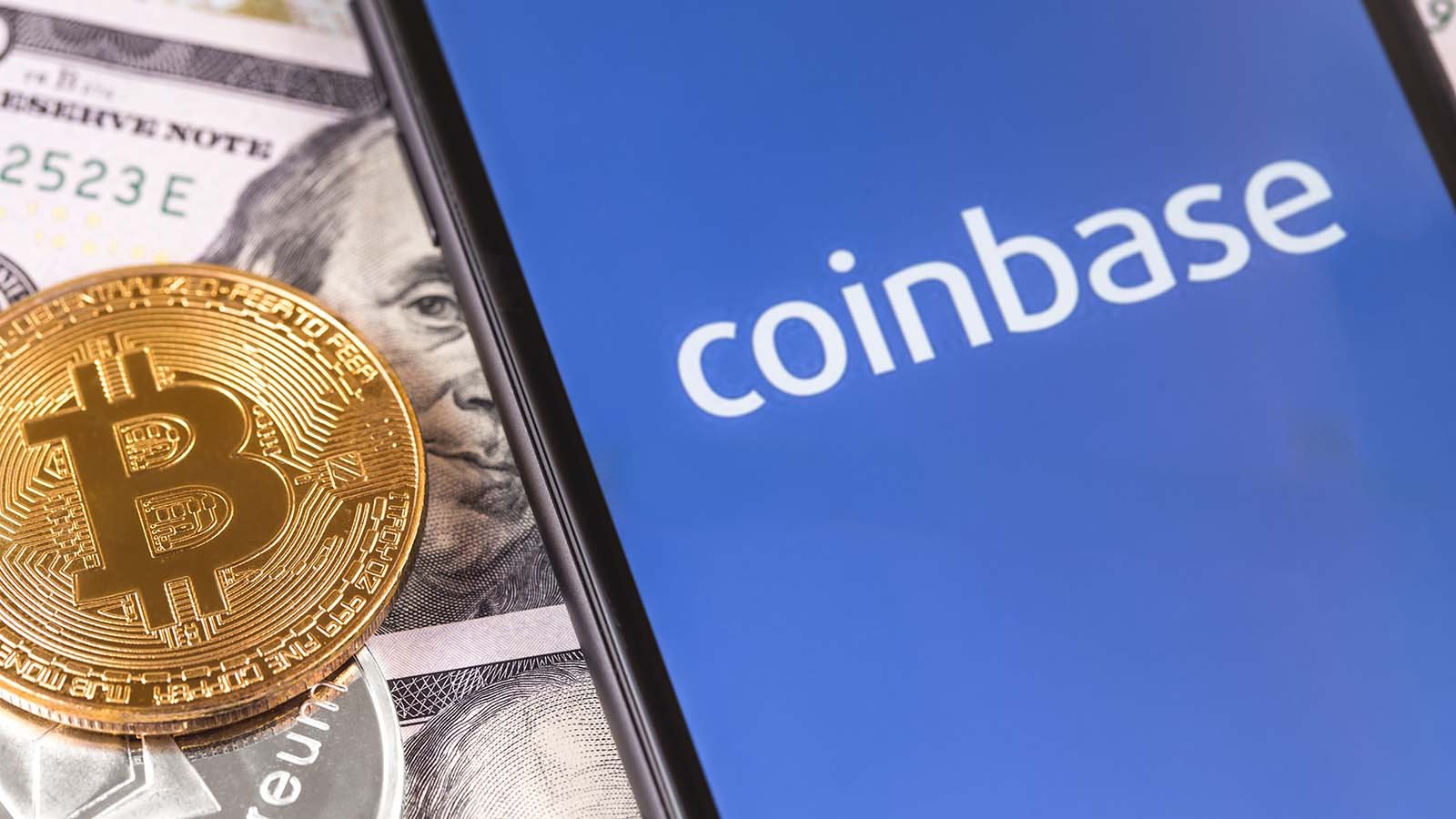 Source: Primakov / Shutterstock.com
There's no denying it. Securities and Exchange Commission (SEC) Chairman Gary Gensler isn't the world's biggest fan of Bitcoin (BTC-USD) or Coinbase (NASDAQ:COIN). Nevertheless, there are solid reasons to be bullish about COIN stock and to consider picking up a few shares today.
Maybe you're not a cryptocurrency and blockchain aficionado. Or, perhaps you see a future for Bitcoin but don't want to bother with a crypto-trading account. You might even have a retirement account that doesn't let you hold cryptocurrency.
A spot Bitcoin exchange-traded fund (ETF) might be exactly what you need — but Gensler and the SEC haven't approved one yet. Still, whether you're waiting for a Bitcoin ETF or not, you can buy COIN stock right now. That way, you'll get direct exposure to the blockchain revolution that's already well underway.
A Bitcoin ETF Would Send COIN Stock Much Higher
Actually, it doesn't make much sense to wait for a massively bullish catalyst to happen. The smart move is to take a share position in Coinbase today in anticipation of an approved spot Bitcoin ETF.
After all, the SEC's resistance is futile. Even if Gensler probably isn't a huge fan of the blockchain, it's only a matter of time before a spot Bitcoin ETF gets approved. Really, it's only a question of which financial firm will get approved first.
Will it be Grayscale, or maybe BlackRock (NYSE:BLK)? I'm putting my chips on BlackRock, which is a capital-rich firm with tremendous clout. And by the way, according to Barron's, Coinbase "has deals to act as crypto custodian for" BlackRock. Consequently, a Bitcoin ETF approval could "bring Coinbase a new source of revenue."
Furthermore, an approved Bitcoin ETF would boost Coinbase's revenue because it would bring an enormous amount of publicity to the world of cryptocurrency. You probably noticed how the financial press was buzzing about Bitcoin and Coinbase when the Bitcoin price recently rallied. The press coverage would be magnified if there were an approved spot Bitcoin ETF, so get ready now instead of waiting for the big moment to come and go.
Coinbase Moves Closer to Profitability
As Coinbase released its third-quarter 2023 financial and operational results, the company stated that it's "pleased with our financial results." I concur with this assessment, as Coinbase is showing steady progress toward a profitable status.
The company isn't income-positive yet. However, Coinbase is moving in the right direction. For Q3 of 2023, Coinbase reported a per-share earnings loss of just 1 cent. That's almost breakeven, and it's a lot better than the per-share losses of 42 cents in the previous quarter and $2.43 in the year-earlier quarter.
Moreover, Coinbase's one-cent-per-share earnings loss easily beat Wall Street's consensus forecast that the company would lose 55 cents per share. In addition, while analysts expected Coinbase to post quarterly revenue of $651 million, the company posted a beat with revenue of $674 million.
Going forward, investors should keep an eye on Coinbase's trading volume. As it turned out, the company's trading volume totaled $76 billion in 2023's third quarter versus $92 billion in the prior quarter. If Coinbase improves in this area, don't be surprised if COIN stock zooms to fresh highs.
COIN Stock: Buy It With or Without Some Bitcoin
Coinbase shares could be considered a pretty good proxy for Bitcoin. If you're a blockchain bull, it's possible to own some Coinbase shares along with some Bitcoin to round out your crypto-focused portfolio.
Alternatively, you can just buy some COIN stock even without owning Bitcoin. This approach could make sense if you like Coinbase's quarterly results, which are imperfect but improving in key areas. And if/when a spot Bitcoin ETF finally gets approved by the SEC, be ready for a blockchain-boosted trip to the moon.  
On the date of publication, David Moadel did not have (either directly or indirectly) any positions in the securities mentioned in this article. The opinions expressed in this article are those of the writer, subject to the InvestorPlace.com Publishing Guidelines.