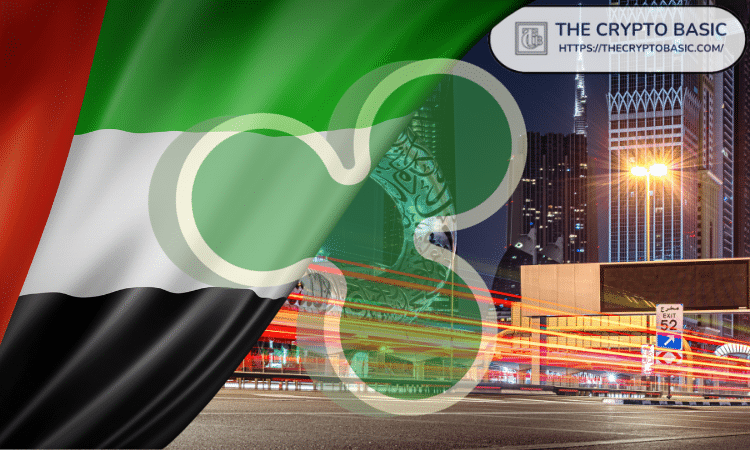 Al Maryah Community Bank has chosen to leverage the services of Ripple ODL partner LuLu to facilitate cross-border money transfers.
In a recent development, LuLu Exchange, Ripple's business partner based in the UAE, has formed a strategic alliance with Al Maryah Community Bank (Mbank), the acclaimed first fully integrated virtual bank in the United Arab Emirates.
ZAWYA, a publishing firm focused on the Middle East region, captured this development in a report on Tuesday. 
According to the report, the LuLu-Mbank collaboration aims to facilitate real-time intercontinental payments through the Mbank Wallet app and Mbank UAE. Additionally, it seeks to empower Mbank's users to conveniently deposit cash at any LuLu Exchange branch throughout the country.
– Advertisement –
Furthermore, the report underscored that the Ripple partner's history of associations with virtual banks and technology firms has paved the way for the Mbank alliance. Also, it noted Al Maryah Community Bank's commitment to revolutionizing banking services by leveraging innovative and secure technologies.
Mbank and LuLu Exchange Execs React
Saeed Mohamed Al Khoori, the Head of SME coverage at Mbank, highlighted the importance of the partnership with LuLu Exchange in advancing their banking industry objectives. He explained that, as a local bank, their collaboration with LuLu Financial Group has allowed them to diversify their financial services, particularly facilitating international cash transfer transactions through LuLu Exchange branches.
Richard Wason, the CEO of LuLu Financial Group, provided his perspective on the alliance's significance for realizing a digital economy vision. He emphasized that their partnership with Al Maryah Bank effectively combines the strengths of their proprietary platform technology with an extensive network of branches across the country. This synergy ensures that the public can access a robust and reliable infrastructure for their financial needs.
LuLu and Ripple Collab
Notably, LuLu is an early adopter of XRP, implementing business solutions via Ripple's On-Demand Liquidity (ODL) service (now Ripple Payments). 
In a previous press statement, the Managing Director of LuLu Financial Holdings, Adeeb Ahamed, disclosed that Ripple's ODL facility played a pivotal role in enhancing its fund management capabilities within the APAC region, all while adhering to the established regulatory guidelines.
Follow Us on Twitter and Facebook.
Disclaimer: This content is informational and should not be considered financial advice. The views expressed in this article may include the author's personal opinions and do not reflect The Crypto Basic's opinion. Readers are encouraged to do thorough research before making any investment decisions. The Crypto Basic is not responsible for any financial losses.
-Advertisement-