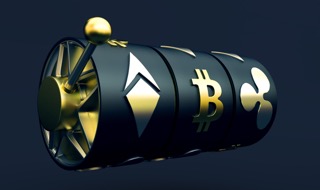 With every crypto bull market, there are always altcoins that take the path of Bitcoin and end up securing good profits for their holders. With the larger options like Bitcoin already big enough to the point that their potential for high upside is limited, here are 5 altcoins that could make a Bitcoin-like run in the next bull market.
Arbitrum (ARB) Leads The Altcoins
Arbitrum (ARB) is a token that was launched less than a year ago in the thick of the bear market and can be said to have done reasonably well since then. The altcoin is still trading under the $1 mark which makes it a prime mark to make a Bitcoin-like rally.
It is also one of the altcoins that are backed by a full-fledged Ethereum Layer 2 network, making it possible for users to carry out transactions for cheap on the Ethereum network. This coin boasts a significant user base and could rally at least 10x in the bull market.
Pepe Coin (PEPE) To Rally In The Crypto Bull Market
Just like Arbitrum, Pepe Coin (PEPE) was launched this year at the height of the bull market but that didn't stop it from making a splash. The coin went from under $500,000 market cap to over $1 billion in less than a month, which secured it the position of the third-largest meme coin in the space.
PEPE's price has since retraced with its market cap sitting below $500 million. But this makes it a prime time for picking up the token. In the last bull market, meme coins like Dogecoin crossed the $30 billion market cap mark and a rally to a $10 billion market cap for PEPE would be a 20x return already.
Stellar (XLM) Goes The XRP Way
Stellar's (XLM) value proposition has always been in its similarities to the XRP ecosystem and its ability to be integrated as a payments system. The blockchain offers very fast and cheap transactions compared to the likes of Ethereum, making it a prime target for those who do not want to spend too much on fees.
However, unlike XRP, the XLM price is still sitting at just $0.12 and its market cap is at a mere $3.2 billion. A return to its all-time high price of $0.9 would mean a 9x from here. But as far as bull markets go, previous all-time highs are often broken which could send XLM's price flying.
XLM price sitting at $1.2 | Source: XLMUSD on Tradingview.com
Flow (FLOW) Joins The Altcoins List
Of the altcoins listed here, Flow is one whose price trajectory could closely resemble that of Bitcoin or Ethereum. Flow is a Layer 1 Proof of Stake blockchain which makes it a competitor for Ethereum. The blockchain already established itself as a major player when it was announced to be the blockchain powering non-fungible tokens (NFT) on Instagram in 2022.
If more large partnerships like these continue, then it is a no-brainer that FLOW crosses the $5 mark in the bull and this would be the low end of it. Nevertheless, a rise to $5 is already a 10x for investors from here, and could significantly be more.
Trust Wallet Token (TWT) Presents Unique Opportunity
With the major centralized exchange crashes that have happened over the last few years in the crypto space, self-custody has become an increasingly popular movement among crypto investors. Software wallet providers such as Trust Wallet Token (TWT) have already begun to enjoy this exodus from centralized exchanges and this is expected to continue.
The TWT token is currently still at $1.06 with a market cap of $442 million, meaning there is still a lot of room to grow. As the adoption of self-custody grows, so will demand for wallets like Trust Wallet, and with demand comes higher token prices. And the cherry on the cake is that the software wallet is owned by Binance, the largest crypto exchange in the world.
Featured image from Shutterstock, chart from Tradingview.com