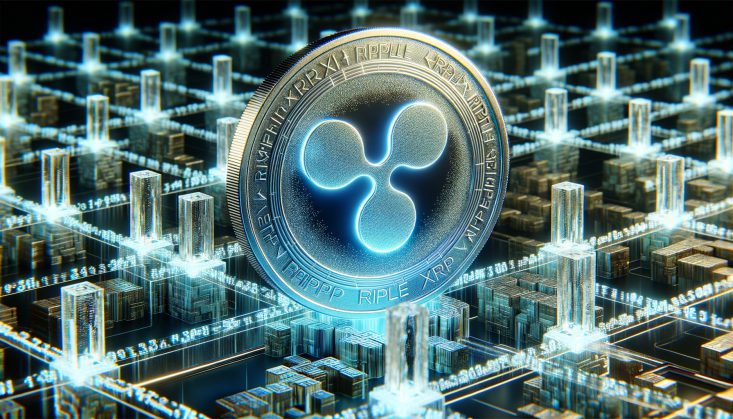 The positive sentiment around the digital asset has given it renewed excitement within the industry. Amid that growth, Ripple (XRP) CEO Brad Garlinghouse has stated his belief that crypto has a multichain future. Specifically, he spoke on the necessity and potential vitality of collaboration.
Garlinghouse was speaking at Ripple's Swell Conference in Dubai, where he discussed the future of the industry. There, he discussed the work that can be achieved through multiple blockchains. Additionally, he noted how this idea could partner with regulatory clarity to propel digital assets to new heights.
Also Read: Ripple (XRP) Trading Volume Rockets 234% as Price Bounces Back
Ripple CEO Voices Advocacy of a Multichain Future for Crypto
Over the last week, Ripple has been enjoying the excitement that has come from its Swell Conference. The company spoke about new partnerships and developments to progress the Ripple ecosystem. Among those are cross-border partnerships that extend those offerings to its global market.
Moreover, Ripple (XRP) CEO Brad Garlinghouse discussed his belief that crypto has a multichain future. Specifically, he highlighted how multichain developments and regulatory clarity are the key aspects of the potential growth of the industry as a whole.
"My enthusiasm is profound concerning various developments within the realm of cryptocurrency. I actively advocate again adopting a maximalist stance on any specific crypto, as I firmly believe that the future landscape will be characterized by a multitude of chains."
Also Read: Ripple (XRP) Mid-November Price Prediction 2023
Additionally, Garlinghouse spoke on the necessity of regulatory clarity to aid the progressing industry. Subsequently, regulation issues have long been an obstacle the market has faced. Yet, there is some hope that those issues are set to be quenched on a global scale.
Ripple chose Dubai as the setting for its 2023 Swell Conference due to its acceptance of crypto. Moreover, the country had recently integrated the XRP token into its financial structure. Conversely, the United States remains a country that has found great difficulty governing a growing industry.
That may change, but it certainly appears that the issues persist currently. Ripple is currently in a two-year-long legal conflict with the country's regulator, the US Securities and Exchange Commission (SEC). A conclusion to that dispute looks favorable for Ripple and could begin to turn the tide toward proper regulation.