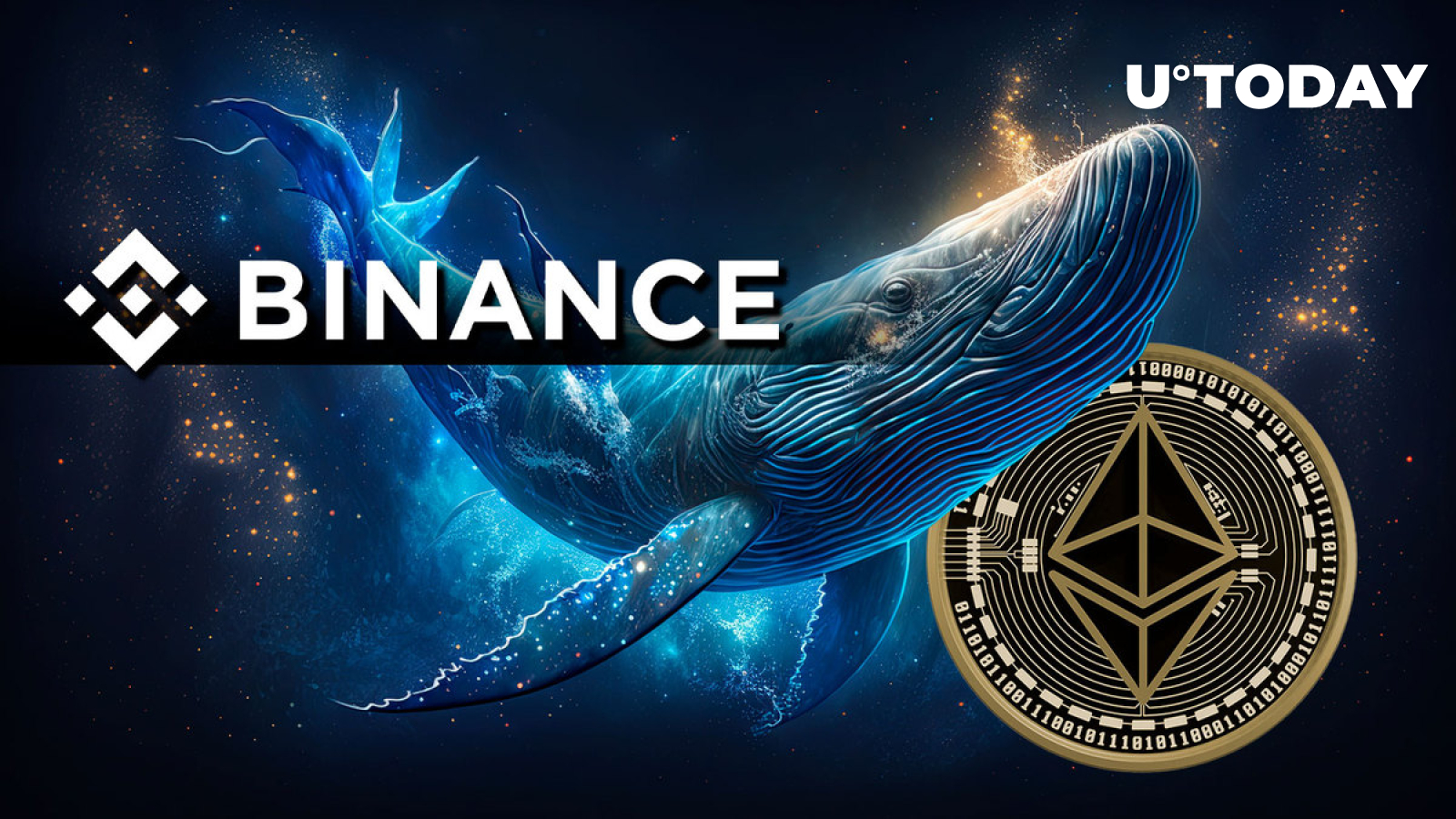 According to on-chain data provider Lookonchain, a cryptocurrency address with a substantial crypto balance regarded as a whale initiated a withdrawal of 8,698 ETH from Binance, one of the world's largest and most well-known cryptocurrency exchanges.
The intent was to buy more ETH, according to Lookonchain. In achieving this, the whale deposited 31.8 million USDT to Binance and withdrew 8,698 ETH worth $15.94 million. The imbalance in both transactions could imply that the whale bought other assets or engaged in other activities.
Depositing assets on an exchange frequently implies a willingness to sell, as was the case with the whale's USDT deposit. The withdrawal of ETH suggests a willingness to accumulate.
Some large holders may prefer to hold their assets long-term, removing them from exchanges as a way to store them securely and reduce the temptation to engage in short-term trading.
The possibility also lies in the fact that the withdrawal could be part of a larger trading strategy or a speculative move based on market trends.
According to Lookonchain, the whale deposited 24,495 ETH worth $45 million to Binance on Nov. 2 after the ETH price increased in a profit-taking move. It further adds that the whale traded ETH eight times since Feb. 12, seven of which were profitable, with a win rate of 87.5% and a total profit of $13 million.
In the world of cryptocurrencies, large holders, often referred to as "whales," can have a significant impact on the market.
At the time of writing, ETH was responding to the massive whale buy with a 2.64% spike in the last 24 hours to trade at $1,840 at press time.
Crypto markets experienced a volatile week as the current rally expanded beyond Bitcoin into smaller-cap assets. This caused Ethereum fees in the week to climb by 30% as many smaller-cap tokens saw a surge in on-chain trading volumes.