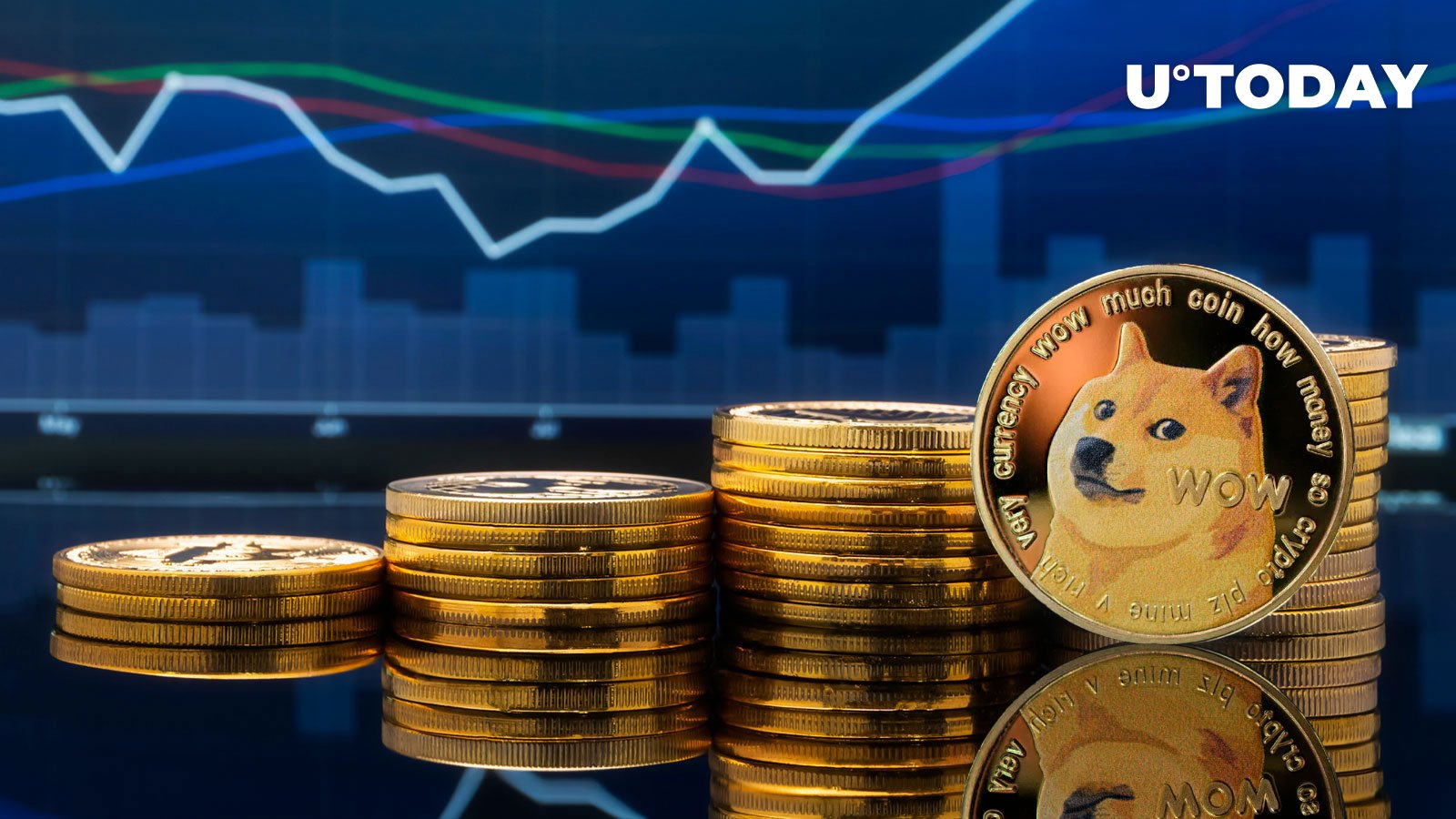 Alex Dovbnya
Dogecoin (DOGE) outpaces other altcoins with a 5% price surge and a peak in on-chain transaction volume
Dogecoin (DOGE) has seen a notable increase in both its price and transaction volume. According to Santiment, a prominent crypto analytics firm, Dogecoin has experienced a modest 5% surge, standing out during a predominantly bearish day.
This surge is backed by an impressive $665 million in on-chain transaction volume, marking the highest level seen in the past three months. 
Additionally, there has been a significant increase in the number of Dogecoin long positions, indicating a strong bet by traders on the continued rise in its price.
Dogecoin outperforming other altcoins 
The most recent CoinGecko data presents a stark contrast between Dogecoin and other major altcoins. 
Dogecoin is up more than 6% over the past 24 hours. Meanwhile, altcoins of the likes of Ethereum (ETH), Solana (SOL), Avalance (AVAX), Cardano (ADA), and Shiba Inu (SHIB) are all in the red. 
In fact, Dogecoin is the only major cryptocurrency in the green over the last 24 hours.    
Possible catalysts     
The recent momentum in Dogecoin's market performance can be partly attributed to significant whale activities and the buzz around its lunar ambitions. 
Recently, a Dogecoin whale moved over 103 million DOGE from the trading platform Robinhood, a part of several large transactions recorded in November. Notably, a massive transfer of 690 million DOGE between unknown wallets was reported, along with other substantial movements involving hundreds of millions of DOGE. 
Furthermore, the excitement is being fueled by the news of a physical Dogecoin token planned to be sent to the moon in December, a project by space payload transporter Astrobotic. This news has sparked considerable interest among Dogecoin enthusiasts and investors, adding to the bullish sentiment around the meme coin.