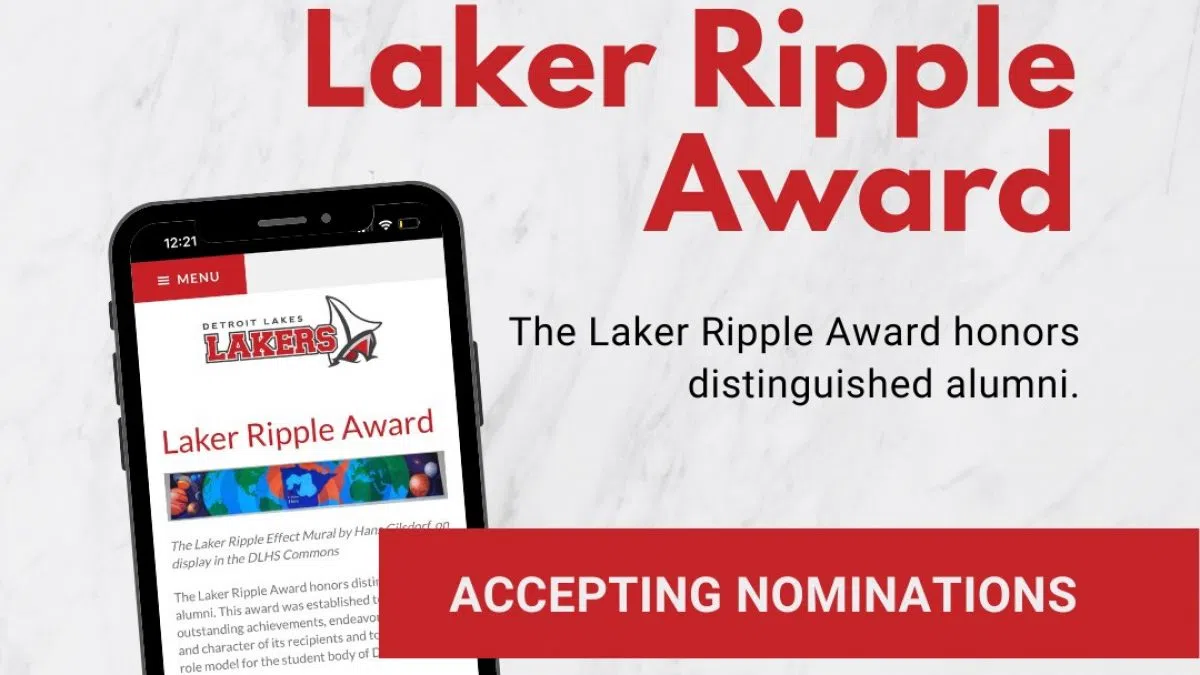 Detroit Lakes, Minn. (KDLM) – Detroit Lakes public schools are seeking nominations for the 2023 Ripple Award, which recognizes distinguished Detroit Lakes alumni for their outstanding achievements following graduation.
In a social media post, the school district stated the award was established to recognize achievements, endeavors, leadership, character of its recipients and to be a positive role model for the student body of Detroit Lakes Public Schools.
In order to be considered for nomination, Detroit Lakes graduates must be 10 years removed from their graduation date.
They must also have contributed to their local community, or profession, in an exemplary manner through leadership, character and service.
The criteria also states the individual must be recognized as a positive role model, have positive character that showcases the Ripple Effect quote by Marion Wright Edelman.
"Education is for improving the lives of others and for leaving your community and world better than you found it."
If you would like to nominate a Detroit Lakes Laker alum for this year's Ripple Award, electronic and paper submission forms can be found on our station's website and Detroit Lakes Public Schools website.