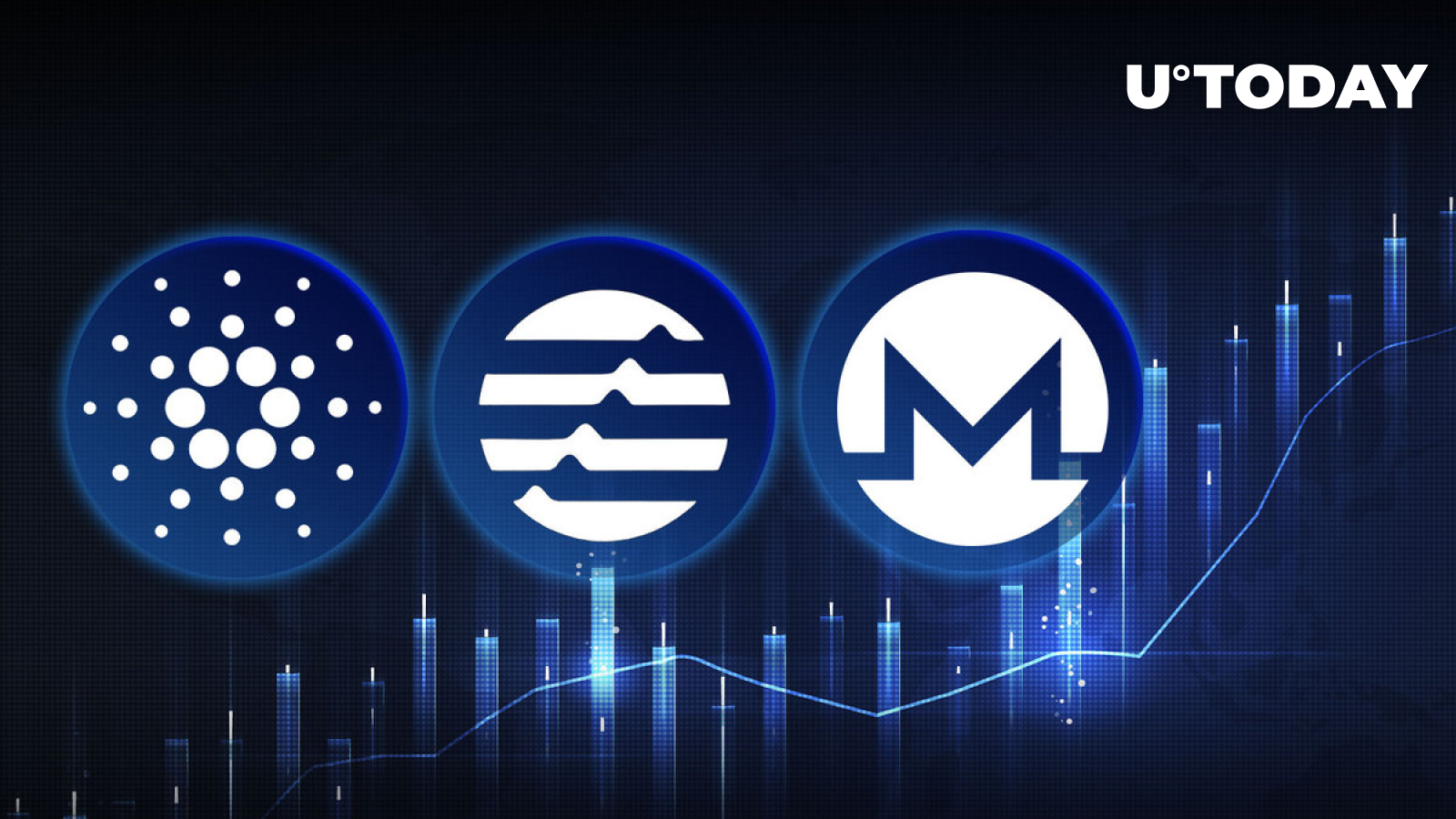 Social analytics platform LunarCrush lists the top-ranking 10 coins by social dominance. The list includes Cardano (ADA), Solar (SXP), Aptos (APT), Monero (XMR), Stacks (STX) and five others.
Happy New Week! Here are the current top ten coins by LunarCrush AltRank™:

1️⃣ $ada
2️⃣ $sxp
3️⃣ $ach
4️⃣ $nebl
5️⃣ $apt
6️⃣ $stx
7️⃣ $pols
8️⃣ $xmr
9️⃣ $snx
🔟 $chng

Insights: https://t.co/KgEqWU9iBh pic.twitter.com/NHMQSgcexD

— LunarCrush (@LunarCrush) April 3, 2023
Cardano (ADA) leads the pack, ranking as the top coin in terms of social activity. A scroll through Twitter feeds indicates discussions about innovations, staking and the ADA price.
As was made known on Twitter, Paima, a Layer 2 platform for on-chain games with any Web2 language using any gaming engine, is now live for every Cardano user from any wallet. This, it says, would make Cardano a top gaming chain by user count.
Cardano won't just be a top EVM chain

It will also be a top gaming chain🔥

Paima is a L2 for onchain games with ANY web2 language using ANY game engine

Now live for EVERY Cardano user from ANY wallet

All in pure ADA

Making Cardano a top gaming chain by user count🚀 pic.twitter.com/NNiia22p84

— Paima Studios (@PaimaStudios) April 3, 2023
Sebastien Guillemot, Milkomeda's co-founder, praised the innovation, retweeting Paima's tweet that "Cardano won't just be a top EVM chain. It will also be a top gaming chain."
Paima would also support gamers deploying their apps to the Cardano ecosystem. As reported earlier, Cardano users will soon be able to gain access to Ethereum Virtual Machine smart contracts with any Cardano (ADA) wallet, increasing utility.
Cardano interoperability is in works
Last July, Wanchain shared details of its collaboration with IOG and MLabs to make Cardano interoperable.
Since the last update, Wanchain says in a recent report that it has fully developed the Haskell smart contracts needed to support cross-chain transactions. Wanchain's bridge nodes have also been updated and can now construct UTXO transactions to call Cardano smart contracts.
It adds an exciting announcement: Cardano cross-chain bridges are now fully functional in pre-production.
Pre-Production is Cardano's most mature late-stage testnet, which follows "Devnet" and "Preview" and is designed to closely resemble the Cardano mainnet as it serves as the final step before deploying applications on the Cardano mainnet. Users can now move ADA and Cardano native tokens to any EVM-compatible chain and back.
Thanks to the innovation, users could also move any coin or ERC20 token from any EVM-compatible chain to Cardano and back.