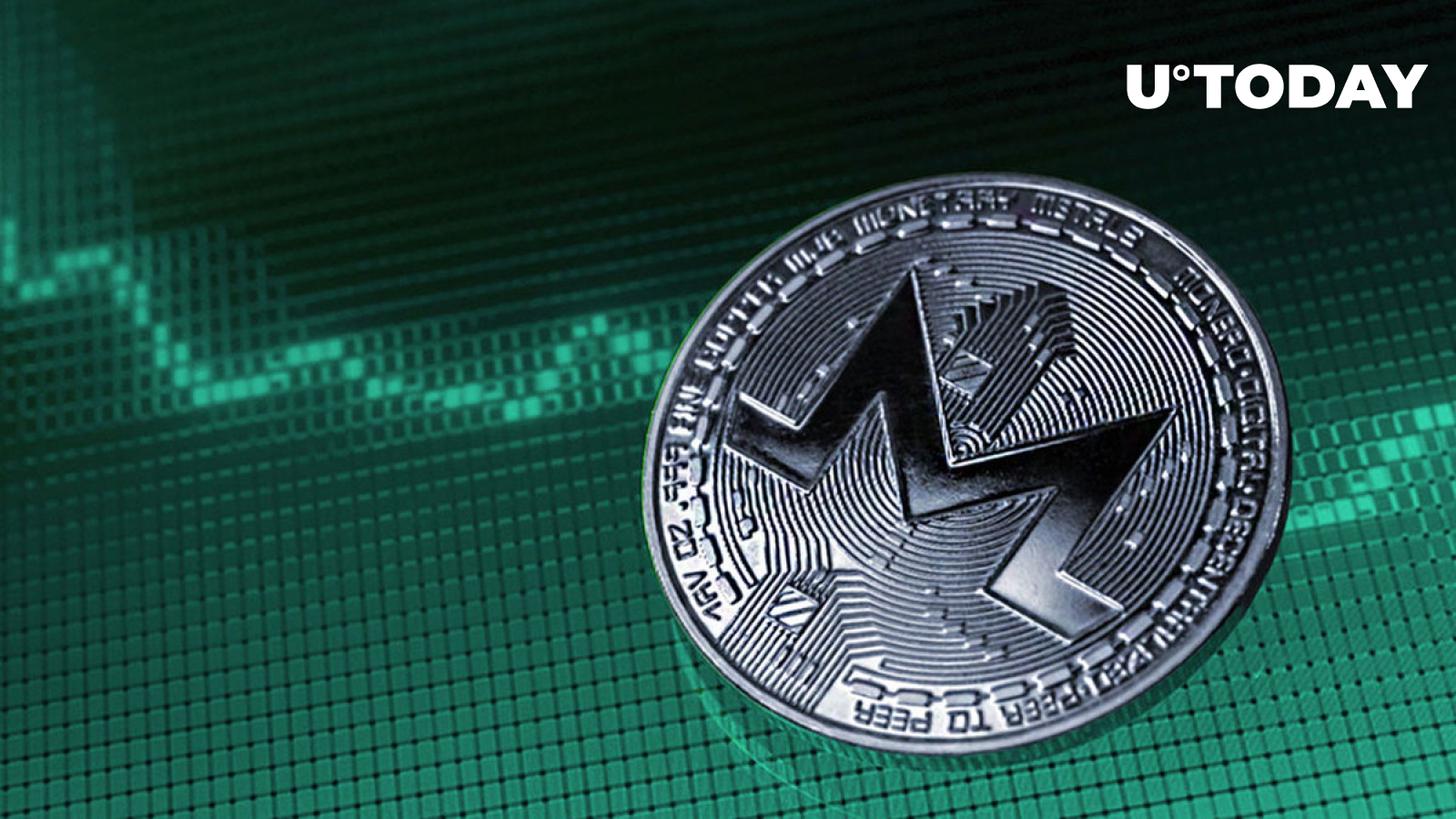 Godfrey Benjamin
Privacy coin Monero jumped by 3% but faces skepticism of its growth potential
Read U.TODAY on
Google News
Monero (XMR) is making a very impressive attempt to lead a new bullish front in the privacy coin ecosystem as it is changing hands at a price of $152.50, up by 3.33% over the past 24 hours. Monero is capitalizing on the recent growth in the market as its positive momentum has been solidified as it has accrued a total of 12.99% over the past week.
Can Monero maintain its gait?
Recording a bullish uptrend can easily be triggered by general market sentiment, and sustaining the contracted growth is typically a function of the protocol's key fundamentals. While Monero has occupied an important niche as a privacy token, the digital currency is recording a not-so-impressive trading volume, which shows a general lack of interest in the cryptocurrency.
According to data from CoinMarketCap, Monero has seen a 12.37% slump in its trading volume overnight, a figure that shows the buying momentum might recede in the near term.
Monero also harbors a lot of Fear, Uncertainty and Doubt (FUD) within its ecosystem as the United States Securities and Exchange Commission (SEC) has started cracking down on tokens it deemed are investment contracts that trades on crypto exchanges.
The privacy status of Monero also poses a very rare challenger that might interfere in the growth of the asset in the long term. Considering the bouts of strain it currently harbors, there are now speculations as to whether or not the cryptocurrency is still a contender among its peers.
General market outlook
The broader crypto ecosystem is exploring retesting new highs as the general market sentiment is now mixed. Bitcoin has receded from its monthly high by 0.22%, while Ethereum is down by 1.05% at the time of writing.
The 3.3% gain by Monero is one of the best performing altcoins today, and this sentiment can help it regain more impressive feats in the near term.