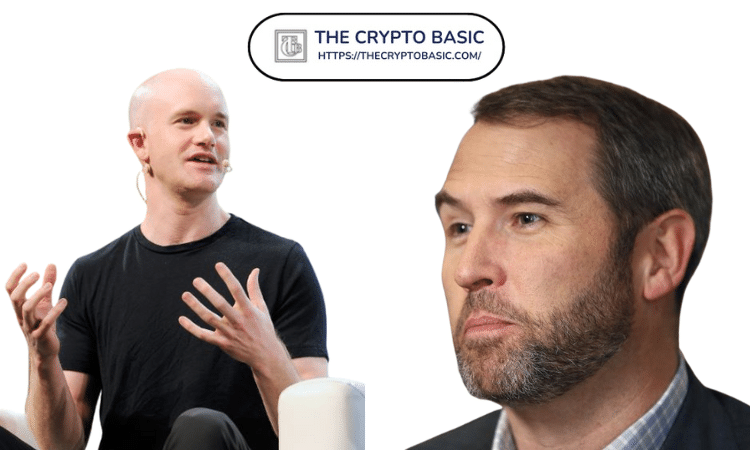 Coinbase CEO Brian Armstrong believes Ripple's recent win against the U.S. SEC would help his company's quest against the regulatory agency.
Coinbase CEO Brian Armstrong has underlined how the recent ruling in favor of Ripple against the United States SEC helps his company.
Recall that the SEC sued Coinbase on June 5, alleging that the company operates an unregistered securities exchange and that its staking offering constituted unregistered securities under U.S. laws.
However, the SEC has since then lost a related case against Ripple, where the judge ruled that secondary sales of XRP did not constitute securities transactions. Referring to that ruling, Coinbase CEO Brian Armstrong said in a recent CNBC interview that it helps his company's course of defense. 
– Advertisement –
The CEO was speaking on the same day on which Coinbase held a landmark "Stand With Crypto" event in Washington, DC. Responding to questions on the progress of Coinbase's lawsuit against the SEC, Brian Armstrong noted that his company "feels very confident about the case."
That confidence, according to Brian Armstrong, comes from recent court cases in which three different judges found that certain cryptocurrencies were not securities. The Coinbase CEO singled out Ripple's case and another one involving the infamous Terraform Labs.
"For example, in the Ripple and the Terraform case, the judge ruled that the underlying assets themselves were not securities. That's an important fact in our case as well," the Coinbase CEO said during his interview.
Admittedly, the finding that certain cryptocurrencies are not securities would effectively cancel out the SEC's arguments that Coinbase operates an unlicensed securities exchange by letting customers trade the assets. In effect, the law does not mandate that the exchange be registered with the SEC, contrary to the agency's claims.
Coinbase CEO Remains Pro-regulation
Despite expressing dissatisfaction at the SEC's regulation by enforcement approach, Brian Armstrong spoke favorably about the need for clear regulations for the crypto industry. According to the Coinbase boss, such rules would help protect crypto investors against bad actors, as evidenced by the FTX collapse.
Coinbase's CEO also said it would have been better if the regulator had published clear rules and engaged in a rule-making process as the law requires.
Such laws would have been easier for crypto-related companies to follow. It could also have prevented the current scenario where "courts have to come in to provide regulatory clarity" before the U.S. Congress, Brian Armstrong concluded on the subject.
Follow Us on Twitter and Facebook.
Disclaimer: This content is informational and should not be considered financial advice. The views expressed in this article may include the author's personal opinions and do not reflect The Crypto Basic's opinion. Readers are encouraged to do thorough research before making any investment decisions. The Crypto Basic is not responsible for any financial losses.
-Advertisement-