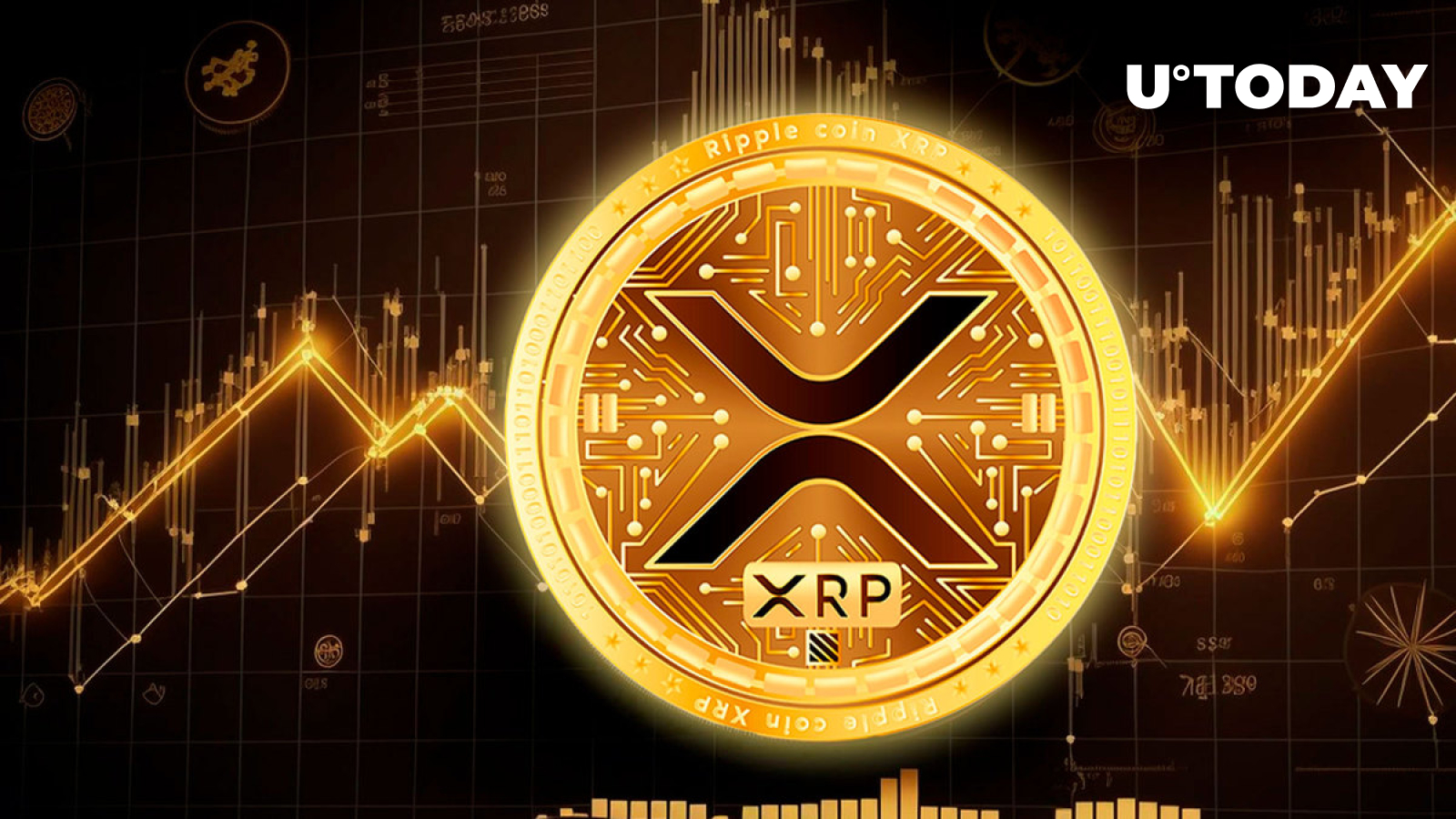 Vladislav Sopov
In record-breaking month, XRP became most popular altcoin for traders by wide margin
Read U.TODAY on
Google News
Despite controversial price performance, XRP was in the spotlight during the whole of August 2023. One crucial trading volume metric makes it standing out amid an "apathetic" late Q3, 2023.
XRP becomes most traded altcoin, closest competitor surpassed by 4x
XRP, the fifth largest cryptocurrency, becomes the most popular altcoin for trading in August 2023. Its 30-day average daily trading volume exceeds $462 million in equivalent. Its closest competitor, Solana (SOL), sees this metric at the $128 million level. Such calculations were published by on-chain market data tracker Kaiko.
Binance Coin (BNB), Dogecoin (DOGE) and Litecoin (LTC) are also listed among the most popular coins for traders in last August. Polygon (MATIC), Cardano (ADA), Tron (TRX) and Polkadot (DOT) registered eight-digit average trading volume in last 30 days.
As covered by U.Today previously, on Aug. 13, 2023, XRP witnessed a staggering $3 billion volume surge that surprisingly was not accompanied by an XRP price volatility spike.
Analysts attributed this strange move to possible "sideways trading," value transfer between two whales or other reasons. 
Also, on Sept. 2, 2023, XRP Ledger witnessed the largest on-chain transactions by net volume. Mysterious whales moved 4.8 billion XRP tokens between on-chain accounts.
XRP fails to protect its post-ruling gains from bears
However, all these records failed to prevent the XRP price from erasing all of its gains associated with the legal victory of Ripple against the U.S. SEC.
On July 13, 2023, once the court verdict was announced, the XRP price jumped by over 70%. In almost no time, it spiked from $0.47 to over $0.82 and revisited an 18-month high.
As covered by Kaiko, it even surpassed Bitcoin (BTC) by trading volume for a couple of days. XRP was responsible for 21% of all trading volume in the cryptocurrencies segment.
It managed to stay high for about a week but then started to decline rapidly. By press time, it lost all the energy from its pump and went back to mid-July levels below $0.50.