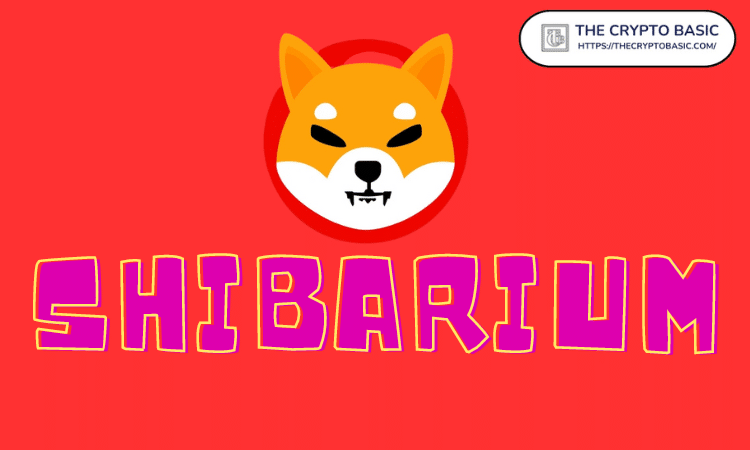 Shiba Inu's blockchain Shibarium continues to record a massive surge in activities, as total transactions surpass 2.5 million while users stake over 27M BONE tokens. 
Activities on Shiba Inu's Layer-2 blockchain Shibarium have been on an upward trajectory in recent times. 
According to data on Shibariumscan, the total transactions on Shibarium have surpassed 2.5 million. Shibarium's transaction count currently stands at 2,562,586 (2.56 million). 
Notably, the development comes less than three days after Shibarium's total transactions hit the 2 million milestone. 
– Advertisement –
Interestingly, the total transactions on Shibarium have surged by 24.66% in less than 72 hours, with the network gaining 562,586 transactions within this period. 
Shibarium Daily Transactions Hovering Around 200K 
Furthermore, the number of daily transactions on Shibarium has been hovering around 200K in the past few days. Per the Shibariumscan data, the L2 network recorded 202.94K transactions on September 11. 
However, Shibarium's daily transactions slumped to 195.76K the following day. At the time of writing this line, daily transactions on Shibarium now stand at 200.88K. 
Other Shibarium Data 
Aside from transaction activities, Shibarium has also recorded tremendous growth in other aspects, including interacting wallet addresses and total blocks. 
According to the data, Shibarium has reached 1,245,826 (1.24 million) wallet addresses, while its total blocks stand at 626,769. 
It bears mentioning that Shibarium's wallet addresses and total blocks stood at 1,125,968 (1.12 million) and 588,356, respectively, as of September 12. 
Number of BONEs Staked on Shibarium Surpasses 27M 
In addition, the number of Bone ShibaSwap (BONE) tokens staked on Shibarium has also surpassed 27 million. 
At press time, users have delegated 27,121,444.5379 (27.12 million) BONE tokens, equivalent to $22.51 million, to Shibarium. 
These tokens are staked across the 12 validators available on Shibarium. Notably, Unification is ranked as the top Shibarium validator, holding 5,334,344 (5.33 million) BONE tokens. 
Meanwhile, Shibarium has been experiencing widespread adoption since its public relaunch on August 28. Recall that Shibarium went into a fail-safe mode shortly after its initial launch last month. 
However, the team behind Shibarium has addressed the technical hiccups, as no incident has occurred since the network was relaunched for public use. 
Follow Us on Twitter and Facebook.
Disclaimer: This content is informational and should not be considered financial advice. The views expressed in this article may include the author's personal opinions and do not reflect The Crypto Basic's opinion. Readers are encouraged to do thorough research before making any investment decisions. The Crypto Basic is not responsible for any financial losses.
-Advertisement-