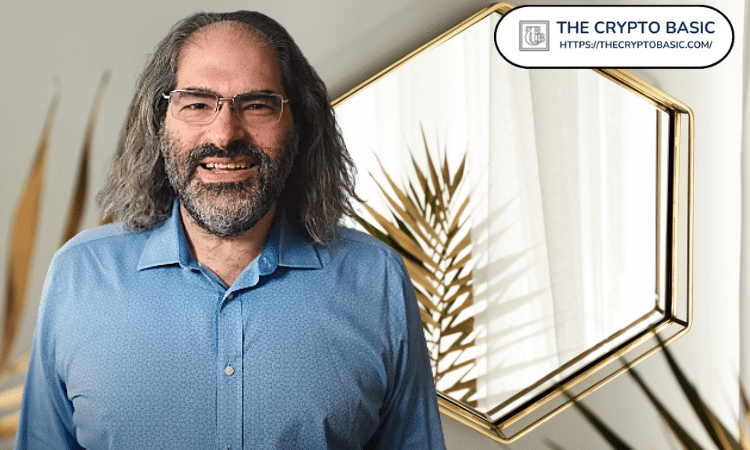 Ripple's CTO expresses excitement that XLS-30 AMM is now available for voting on the mainnet.
In a recent tweet, Ripple's Chief Technology Officer David Schwartz revealed one of his most cherished XRP Ledger (XRPL) features. 
The revelation came after the RippleX development team disclosed the proposal amendment for XLS-30 Automated Market Maker (AMM) on the XRPLedger. The team added that the amendment has become available for voting.
In response, Schwartz excitedly remarked that his favorite XRPL feature —XLS-30 AMM— has become available for voting on the mainnet.
One of my favorite XRPL features ever, explained in my keynote at #ApexDevSummit, is now open for voting on mainnet. https://t.co/c6Sp59ldYx

— David "JoelKatz" Schwartz (@JoelKatz) September 8, 2023
– Advertisement –
While XRP community members asked, the Ripple CTO did not clarify what made the XLS-30 AMM one of his favorites for XRPL.
XLS-30 AMM Voting on Mainnet
According to the RippleX development team, XLS-30 is a pioneering protocol marking the first AMM built natively into the XRPLedger. For context, AMMs are decentralized exchanges (DEXs) that allow market participants to trade digital assets without traditional order books. 
Instead, it uses smart contracts and liquidity pools to enable peer-to-peer token swaps. Users earn fees after providing liquidity to the pools.
In the announcement, the team noted that the amendments to the XRPL-based AMM are currently being reviewed and voted on by the validator community. The voting process is a step towards its integration into the XRPL Mainnet.
The team stated that XLS-30 would synergize the native AMM operations to enable seamless crypto trading within liquidity pools on XRPL. Per the update, one of the core amendments to XLS-30 was the addition of a novel Continuous Auction Mechanism.
According to the team, the feature incentivizes arbitrageurs to actively bid on mispricing opportunities. Moreover, the attribute is expected to mitigate the effects of impermanent loss for liquidity providers effectively.
Furthermore, the RippleX development team claimed that the combination of the unique features of XLS-30 alongside XRPL's trademark low fees and rapid transaction finality places the AMM at the forefront of DeFi innovation.
Follow Us on Twitter and Facebook.
Disclaimer: This content is informational and should not be considered financial advice. The views expressed in this article may include the author's personal opinions and do not reflect The Crypto Basic's opinion. Readers are encouraged to do thorough research before making any investment decisions. The Crypto Basic is not responsible for any financial losses.
-Advertisement-