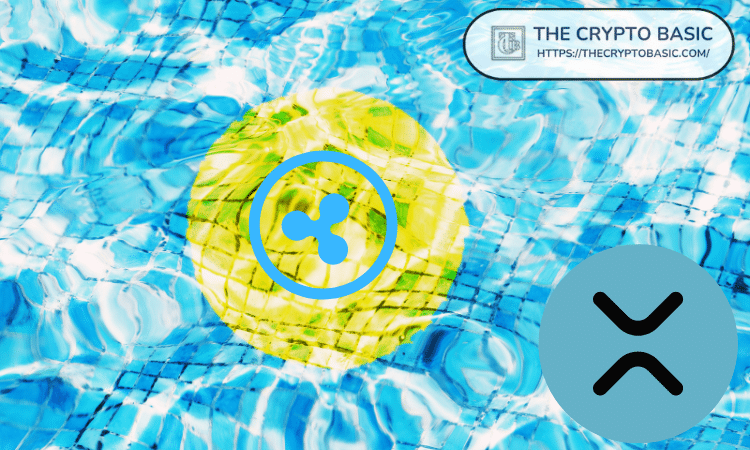 Jay Hunter Anson, Palau's Digital Residency Office Director working at the Ministry of Finance, has taken to X to counter a claim that the country was terminating its partnership with Ripple.
In a tweet on Thursday, Anson stated that Palau is maintaining its partnership with Ripple concerning building a government-backed stablecoin.
Notably, this clarification came after Bitcoinist blindly wrote an article titled "The Republic Of Palau Ceases Ripple-Based Stablecoin On Friday, Here's Why." The article followed a statement from Anson about Palau concluding the first phase of its stablecoin pilot program.
In the clarification, Anson noted the claim was incorrect. He added that Palau is eager to maintain its collaboration with Ripple to utilize the XRP Ledger (XRPL) to enhance the design of its stablecoin solution.
Not accurate.

Palau is absolutely looking forward to continuing our partnership with @Ripple using the #XRPL to refine our #Stablecoin solution design.

The Palau Stablecoin was always a temporary, research and development pilot.

Originally scheduled for 60 days, we've…

— Jay Hunter Anson (@JHX_1138) September 7, 2023
– Advertisement –
Soon after the Bitcoinist article, other websites posted the same news without any search.
Here's another garbage article by @TimesTabloid1

English is my third language, but I literally wrote in my post why we've stopped distributing PSC:

1. To complete retailer redemption
2. So we can start writing our report

We freeze the current batch of PSC and then mint new… https://t.co/qcuevVTBzZ pic.twitter.com/vY4D6Z9KZ9

— Jay Hunter Anson (@JHX_1138) September 8, 2023
PSC Is a Research Project
Moreover, Anson clarified that the country initiated the Palau Stablecoin (PSC) project as a temporary research and development pilot. The test project was allotted a 60-day timeframe that was later extended by another 30 days.
According to the director, the extension came after the country discovered more use cases along the pilot stage. It was also in response to the growing demand from Palau's populace to participate.
Furthermore, Anson noted that they halted the first pilot to dedicate time to gathering data and compiling a comprehensive report intended for government leadership.
Anson mentioned that the report will encompass recommendations for the forthcoming pilot phase. He added that it will also outline the requirements for implementing a full-scale production program.
PSC Timeline and Roadmap
In a follow-up tweet, the Palau director elaborated on the timelines of the stablecoin project over the past two years. According to the information, the Palau government initiated the stablecoin talks with Ripple during the summer of 2021.
🇵🇼 Palau Stablecoin Project: A Timeline

Summer/Fall 2021: Initial Talks between Palau Government and #Ripple

June 2022: Project Team formed and work begins on #PSC solution design using public #XRPL

November 2022: Palau Admin/Ops Team Training; initial talks with potential… https://t.co/9403KMAkuq pic.twitter.com/B8x6pJIpc0

— Jay Hunter Anson (@JHX_1138) September 7, 2023
In June 2022, the country formed a team, and they began designing the stablecoin using XRPL. Palau organized a training session and initiated discussions with potential retailers six months later.
By March 2023,  Palau called for 200 retailers to participate in the pilot program. They carried out an onboarding program alongside KYC verification in April and May, with similar training sessions in June.
In July 2023, the country began testing the PSC solution design, which was completed in August. The roadmap for September includes communicating the final report and survey to the presidency and Congress.
In August 2023, solution design testing will be completed. In September 2023, the authorities will submit the survey and final report to the President and Congress. In November 2023, the team tentatively plans to commence Pilot 2 in alignment with the holiday season.
Follow Us on Twitter and Facebook.
Disclaimer: This content is informational and should not be considered financial advice. The views expressed in this article may include the author's personal opinions and do not reflect The Crypto Basic's opinion. Readers are encouraged to do thorough research before making any investment decisions. The Crypto Basic is not responsible for any financial losses.
-Advertisement-