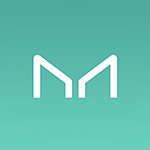 Share:

MakerDAO CEO Rune Christensen recently praised the Solana blockchain's codebase in a public post.  
He cited three reasons why he believes the Solana codebase would be the ideal destination for NewChain.
Ethereum co-founder Vitalik Buterin reacted to the post, selling his MKR stake for the first time in two years.
MKR price has shed 5% in the last 24 hours.
Solana (SOL) blockchain could offer NewChain a future, according to the CEO of MakerDAO, Rune Christensen.
Also Read: Solana price could move 10% north if it stays above this level
MakerDAO deliberates changes for NewChain
NewChain is an independent blockchain that the Maker Protocol seeks to reimplement natively as part of the final phase of its Endgame project. The MakerDAO executive said:
After some research, I believe the Solana codebase should be considered as the basis for NewChain.
The development has seen MakerDAO's MKR token lose 5% in the last 24 hours, extending its bearish streak over the weekend.
MKR/USDT 1-day chart
MakerDAO could shift its subDAOs to the Solana blockchain
MakerDAO's Christensen identified three reasons the Solana blockchain could establish a better future for its NewChain reimplementation. His reasons are that Solana's codebase has unmatched technical quality and optimization, remains resilient even after the FTX debacle, and has historically recorded successful forks such as Pyth Network.
The last phase of Endgame is the launch of a native blockchain for Maker with the codename NewChain

It will make the ecosystem more secure and efficient

After some research, I believe the Solana codebase should be considered as the basis for NewChainhttps://t.co/KyGxBBGlVH

— Rune (@RuneKek) September 1, 2023
Therefore, MakerDAO could go over the remainder of its Endgame project, which is currently written in Solidity and based on Ethereum, on the Solana blockchain.
Endgame is an update of the MakerDAO ecosystem that uses AI tools for open, scalable processes as the network works to expand the use of its DAI stablecoin. Previously, NewChain was intended to be "tightly coupled to Ethereum," but the CEO now thinks differently and is exploring a fork of the Solana codebase for NewChain.
Ethereum blockchain co-founder Vitalik Buterin responded to Christensen's decision, with some assuming that he took offense. Specifically, he liquidated all his holdings with MakerDAO, reaching 500 MKR via the CoW Protocol. At current rates, this is worth approximately $580,000, but received it in Ether, reaching 353 ETH tokens according to Etherscan data.
The upgrade would eventually see a new blockchain, NewChain, which Christensen now sees would be better placed on Solana's codebase. Based on the forum post, however, Christensen envisions a future where MakerDAO's NewChain operates as a secure bridge to link Ethereum and Solana blockchains while providing "a useful boost to the network effect of the entire multichain economy."
Christensen believes this would give the Solana mainnet access to native Maker DeFi features and capital. It would also provide a valuable boost to the network effect of the entire multichain economy, connecting two of the most prominent blockchains with a highly secure bridge. The move could foster stronger and more security-dependent integrations between the two economies.
Bitcoin, altcoins, stablecoins FAQs
Bitcoin is the largest cryptocurrency by market capitalization, a virtual currency designed to serve as money. This form of payment cannot be controlled by any one person, group, or entity, which eliminates the need for third-party participation during financial transactions.
Altcoins are any cryptocurrency apart from Bitcoin, but some also regard Ethereum as a non-altcoin because it is from these two cryptocurrencies that forking happens. If this is true, then Litecoin is the first altcoin, forked from the Bitcoin protocol and, therefore, an "improved" version of it.
Stablecoins are cryptocurrencies designed to have a stable price, with their value backed by a reserve of the asset it represents. To achieve this, the value of any one stablecoin is pegged to a commodity or financial instrument, such as the US Dollar (USD), with its supply regulated by an algorithm or demand. The main goal of stablecoins is to provide an on/off-ramp for investors willing to trade and invest in cryptocurrencies. Stablecoins also allow investors to store value since cryptocurrencies, in general, are subject to volatility.
Bitcoin dominance is the ratio of Bitcoin's market capitalization to the total market capitalization of all cryptocurrencies combined. It provides a clear picture of Bitcoin's interest among investors. A high BTC dominance typically happens before and during a bull run, in which investors resort to investing in relatively stable and high market capitalization cryptocurrency like Bitcoin. A drop in BTC dominance usually means that investors are moving their capital and/or profits to altcoins in a quest for higher returns, which usually triggers an explosion of altcoin rallies.
---