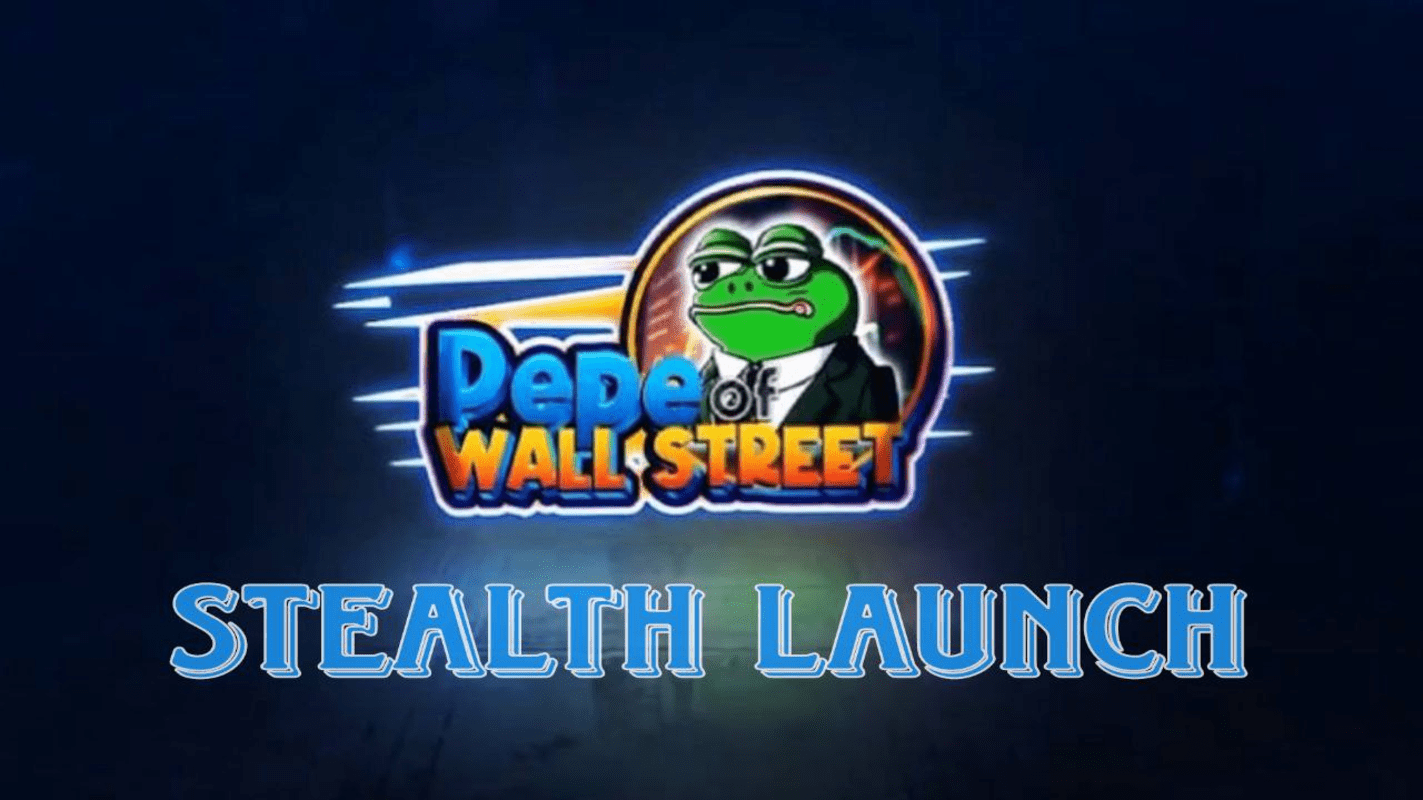 The cryptocurrency market has witnessed and is still witnessing rapid growth, with its total valuation surpassing the $1 trillion mark. This expansion is paving the way for exciting projects to emerge, drawing the attention of investors and leading to substantial price gains over both short and long periods. (You can read our last article on the best altcoins to invest in right now.)
A prime example of this upward trajectory can be seen with Polygon (MATIC), which, within less than a year, surged from a mere $0.02 in August 2020 to an impressive $2.4 in May 2021, representing an astonishing 12,000% increase.
According to Yahoo Finance, Dogecoin had a great day among the top 10 cryptocurrencies, with a 1.41% increase, reaching a price of $0.06415. This boost came as people eagerly anticipated the upcoming biography of Elon Musk, the Tesla owner and a big fan of Dogecoin. The biography is set to be released on September 12, and it's rumored to spill the beans on how Musk quietly backed the development of this meme-based cryptocurrency, which played a part in its rising popularity.
With these remarkable achievements in mind, this guide will delve into the altcoins anticipated to explode, focusing on projects with the highest price potential. Let's dive in.
Best Altcoins To Invest In Right Now
Discovering the following altcoins set to surge can be challenging, especially with the many projects available nowadays. To make this process easier, we've conducted extensive research and narrowed down our selection to the top ten most promising cryptocurrency coins, all of which you can find listed below:
1. TomiNet (TOMI)
Today, the price of tomiNet (TOMI) is $3.01, and it's been quite a rollercoaster lately. In the past 24 hours, we've seen a remarkable 25.03% increase in its price, but over the last 7 days, it experienced a dip, about -5.92% down.
Now, when we look at the big picture, tomiNet has a total of 75 million TOMI tokens in circulation, and its overall market cap is valued at $224,664,770. So, it's certainly making waves in the market!
TomiNet, represented by TOMI, is essentially a Web 3 company that blends the essential elements of the Internet with cool stuff like management, cryptocurrency, identity, and privacy layers. What's exciting is that it lets regular users take charge of the web directly through a democratic DAO, which is all about decentralization. It's like giving the Internet back to the people! They achieve this by using high-tech computing, a multi-chain wallet, and a unique browser. This sets the stage for Web 3 projects to be completely decentralized, championing the idea of free speech online.
Now, let's talk about TOMI tokens and Pioneer NFTs. TOMI tokens are like the currency within this ecosystem, used for transactions and services. Pioneer NFTs, on the other hand, represent the early supporters who helped fund and back Tomi right from the beginning.
🚀 UPDATE: $TOMI is now in the top 150 coins on @CoinMarketCap placed at the 119. Next step Top 100!

— tomiNet (@tomipioneers) September 1, 2023
The whole token economy ensures this project stands firm for the long haul. It builds trust, attracts and keeps users, and fairly rewards those who contribute to the system. The initial supply of TOMI tokens is set for the first five years, but after that, the community can decide on changes through a majority vote.
Now, what the future holds for TOMI's price is a bit of a crystal ball question. Cryptocurrency prices can be as unpredictable as the weather. But it's worth noting that TOMI has some cool technology and potential going for it that could make its price go up. Still, for anyone considering investing, always do your homework and consider the risks before jumping in.
2. Pepe of Wall Street (POW)
Today, Pepe of Wal Street (POW) has made quite a scene in cryptocurrency. It saw a remarkable surge, shooting up by an astounding 4,735.65% at one point and hitting an intraday high of $0.000002295.
Since then, POW has eased back and is trading at $0.000001617. Despite this pullback, it still managed an impressive daily gain of 2,907.15%. As POW is moving back towards its previous support levels, many in the market are keeping a close eye on what its next move might be.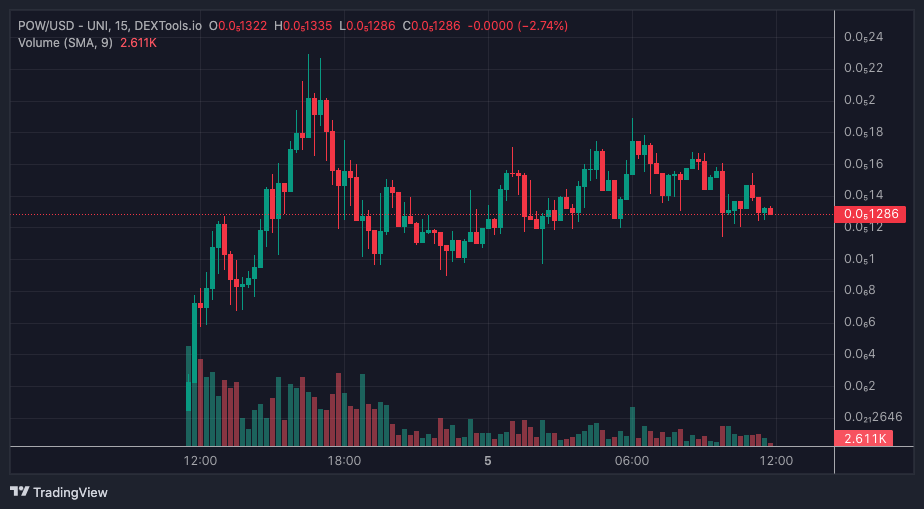 Pepe of Wall Street is all about embracing the fun and humour that meme coins bring to the world of finance. It's like a mashup of memes and money, creating a fantastic experience for everyone in their community.
Their goal at Pepe of Wall Street is to shake up the meme coin scene. They want to build a community that's inclusive and full of energy, mixing the best of meme culture with financial innovation. They genuinely believe that memes have the power to bring people together and blockchain technology can transform how we do finance.
Calling all crypto enthusiasts! 🚀💥

The revolution is here, and Pepe of WallStreet is leading the charge! Join the movement and unlock the true power of decentralized finance. #PWS 🌟

🔥 https://t.co/ia6tNLoJYG…#PepeOfWallStreet #CryptoRevolution pic.twitter.com/033azU76AO

— Pepe of Wall Street (@thepepeofwallst) June 15, 2023
Pepe of Wall Street is introducing some groundbreaking stuff to make this happen. They're talking about the first-ever AI-powered High ROI Staking Pool. When you stake your Pepe tokens, you support their community and earn rewards in BNB, maximizing your profits.
And that's not all! They're also rolling out the very first fully functional AI trading bot that's proven profitable. With this cool feature, you can earn while staking, making Pepe of Wall Street more than just a meme coin; it's a whole new way to experience crypto.
3. Wall Street Memes (WSM)
There's a fresh face in the meme coin scene, going by Wall Street Memes ($WSM). Surprisingly, it has gathered over $25 million during its presale, even though the overall market isn't great. This tells us that some meme coins still make waves, even when the market seems shaky.
Are you a chad or a buffet? pic.twitter.com/JKAzdGRjbn

— Wall Street Memes (@wallstmemes) September 3, 2023
After a successful presale funding round that brought in more than $25 million, Wall Street Memes is gearing up for its big tier-1 launch on September 27. This is a big deal because it shows just how much trust the community has in this project and sets the stage for a major exchange listing. We've got 22 days left until it goes public later this month, and there's a lot of excitement among investors who hope to see the price shoot up when it hits the market.
What's more? The Wall Street Memes team is keen on collaborating with meme creators, influencers, and content platforms to boost the visibility of $WSM. Interestingly, these goals have naturally piqued the interest of influencers. Notably, figures like Joe Parys Crypto, who boasts a whopping 380,000 YouTube subscribers, have suggested that $WSM could be the "next big thing," potentially reaching a "100x meme coin" status.
While this may sound incredibly optimistic, recent successes of meme coins like $PEPE, $WOJ, and $TURBO indicate that there is a possibility for this particular coin to be a hit.
4. Kadena (KDA
)
The price of Kadena (KDA) sits at $0.492891, and it's been quite active lately. In the last 24 hours, its price has shot up by 9.39%; over the past week, it's seen a 5.83% increase. With 250 million KDA coins circulating, the market cap for Kadena stands at $121,446,675.
KDA is the cryptocurrency unique to the Kadena platform, a fascinating Layer 1 proof-of-work (PoW) blockchain. Kadena's impressive scalability, energy efficiency, and support for smart contracts are what sets it apart. Unlike many other PoW blockchains that tend to be slow and energy-intensive, Kadena's technical design and shard-like structure allow it to process many transactions efficiently while maintaining the security that PoW is known for. Kadena also combines two aspects: the public chain, Chainweb, and a private chain called Kuro.
What's remarkable is that Kadena has an intelligent contract programming language called Pact. Developers can use Pact to create decentralized apps (DApps). The team behind Kadena is all about getting DApp developers and operators excited about their platform.
It's that time of the month again!

Here's a quick glance back on all the latest developments and updates over the last month, everything from #Pact 4.8 to @Ledger's integration of KDA tokens!https://t.co/51NbBO5Oby pic.twitter.com/JzaZcAckG8

— Kadena (@kadena_io) August 31, 2023
KDA debuted on major crypto platforms around mid-2020, initially trading from $0.30 to $0.40. It stayed below the $1 mark until September 2021. But then, things got exciting. It went through a rapid price increase, hitting its all-time high of $28.25 in November 2021 during the peak of the crypto market frenzy.
After that peak, though, it experienced a decline, which continued until around mid-June 2022, when the broader crypto market faced some challenges. Since then, KDA has been relatively steady, trading around $1.60 in August 2022.
5. SafePal (SFP)
When SafePal first entered the market in early 2021, it was when cryptocurrencies were really taking off. On February 9, 2021, its price reached $4.39, still its highest point ever. However, many believed this was an overvaluation, and the token's value dropped. It had its ups and downs, going above $3 in March, dipping below $1 in June, then bouncing back to over $2 in October and November, but it closed the year at $1.48.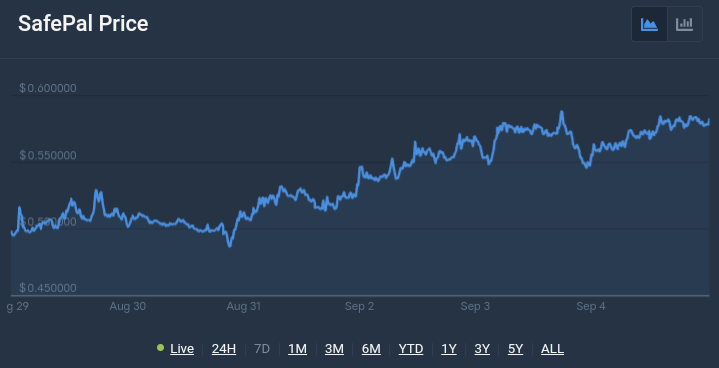 2022 was a tough one for crypto in general, and SafePal felt the heat too. It was trading at $1 in April and hit an all-time low of $0.2674 on June 14, 2022, following the collapse of the Terra (LUNA) blockchain. The situation didn't improve when the FTX (FTT) exchange declared bankruptcy in November, causing SafePal to close the year at $0.3948, resulting in a yearly loss of over 70%.
Now, in 2023, things are looking up for SafePal. The token briefly traded above $0.50 in late January and early February but saw a decline afterward. However, in June, the United States Securities and Exchange Commission (SEC) filed lawsuits against the Binance and Coinbase exchanges, which added more uncertainty to the market.
Tell Us Your #Crypto Goals for September🚀

👇👇

— SafePal – Crypto Wallet (@iSafePal) September 4, 2023
As for price predictions for this year, DigitalCoinPrice suggests that SafePal could reach $1.11, Bitnation estimates it at $0.8214, and PricePrediction.net thinks it might stand at $0.51 in 2023."
Read More
Wall Street Memes – Next Big Crypto
Early Access Presale Live Now
Established Community of Stocks & Crypto Traders
Featured on BeInCrypto, Bitcoinist, Yahoo Finance
Rated Best Crypto to Buy Now In Meme Coin Sector
Team Behind OpenSea NFT Collection – Wall St Bulls
Tweets Replied to by Elon Musk