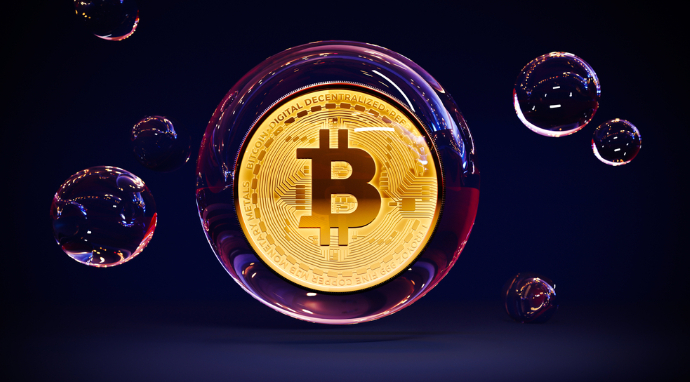 Disclaimer: The text below is a press release that is not part of Cryptonews.com editorial content.
Recently, Bitcoin, one of the top crypto coins, has experienced a dip that has made investors and analysts cautious. 
While a decline in value among cryptocurrencies isn't uncommon given the volatility of the market, this development is a cause for concern because many consider Bitcoin to be a safe-haven asset. 
This means it's perceived to be a good investment even when there's economic turmoil because it's expected to retain or even rise in value during uncertain times. 
This news has also led to a shift, with the crypto community considering alternative currencies – like Filecoin ($FIL) and the emerging AI low-cap gem, InQubeta ($QUBE) – for their investments. 
These tokens are currently thriving and gaining significant traction in the crypto market.
The Current State of Bitcoin
Bitcoin has recently experienced a downturn, with its price falling below the $26,000 mark on September 8. This decline wiped out most of the gains made just hours before. 
Several factors are contributing to this dip, including profit-taking and long liquidations where traders are forced to sell their Bitcoin collateral to recover borrowed amounts. 
This action intensifies the market's selling pressure.
Market Uncertainties
Another factor affecting Bitcoin's price is market uncertainty. Traders are still deciding due to delays in approving a spot Bitcoin exchange-traded fund (ETF) and looming decisions about Federal Reserve interest rates.
This uncertainty has led to Bitcoin's price fluctuating within a narrow trading range, with $26,450 as resistance and $25,550 as support. 
Traders have been buying at the support level and selling at the resistance level, contributing to the altcoin price volatility.
Exchanges and Liquidity
A minor increase in Bitcoin reserves on exchanges has also resulted in a price decline. The more Bitcoin there is on exchanges, the higher the potential pressure is on the market. 
This increase in reserves has led to a need for more buying momentum near the $26,450 resistance, causing the BTC/USD pair to pull back.
The Search for Alternatives
Given these factors, investors are starting to look for alternative investment opportunities or the best cryptos to invest in. 
While there are numerous altcoins to watch out for, it's tokens like $FIL and $QUBE that are making waves. 
These alternatives offer a unique value proposition and potential for growth, attracting the attention of casual veteran and beginner cryptocurrency investors, as well as whales. 
The Crypto Whales' Influence
Crypto whales, the influential players holding large amounts of cryptocurrency, are increasingly diversifying their portfolios. 
Their actions and investments have a significant impact on altcoin price and the market as a whole. 
Recently, there's speculation that whales are silently buying and holding $QUBE and $FIL tokens, which signify their confidence in these projects. This may result in an increase in the demand for, and price of, these top crypto coins in the near future.
Filecoin's Role
Filecoin, trading under the ticker FIL, powers a decentralized peer-to-peer file storage network to democratize digital information storage, retrieval, and hosting. 
Founded by Juan Benet and his team at Protocol Labs, Filecoin has been operational since its mainnet launch on October 15, 2020. 
For those wondering how to get into cryptocurrency, Filecoin is a good starting point due to its practical application.
The Filecoin network operates on a decentralized storage network (DSN) scheme, where multiple independent storage providers offer data storage and retrieval services. 
It has two main markets: the Storage Market and the Retrieval Market. In the Storage Market, clients pay storage miners to store data, and these transactions are verifiable and recorded on the Filecoin blockchain.
On the other hand, the Retrieval Market allows clients to pay retrieval miners to deliver stored data.
The Allure of InQubeta ($QUBE)
So, why are crypto whales particularly interested in $QUBE? First off, it's deflationary. 
A 2% tax on all buys and sells goes to a burning wallet, increasing the token's value over time. 
A 5% sell tax also goes to a dedicated reward pool, incentivizing long-term holding and staking. Token holders can stake their $QUBE through InQubeta's upcoming staking dApp.  
$QUBE also powers the InQubeta platform, which allows fractional investment in AI startups. 
This is a unique investment model that supports and democratizes access to the burgeoning AI industry. 
The token's utility in the InQubeta ($QUBE) NFT marketplace further enhances its value, as it creates a seamless and efficient investment process that benefits both investors and startups. 
Interested retail and institutional investors can purchase $QUBE ERC20 coins and use these to buy NFTs that represent fractional shares in AI-focused ventures.
Another factor that drives whales to $QUBE is its nature as a governance token. This gives token holders the right to vote on proposals and suggest their own, effectively influencing the future of InQubeta ($QUBE). 
This aspect is particularly enticing to investors with an interest in AI projects.
If you're curious to learn more about $QUBE and its vision for revolutionizing AI startup investment, join the conversation on the InQubeta ($QUBE) Twitter page or its other social media accounts. 
You'll find up-to-date information, community insights, and opportunities to engage directly with the team and other investors.

Conclusion
Bitcoin's dip has led investors, including crypto whales, to look for alternative investment opportunities. 
While Filecoin offers a decentralized storage solution, it's InQubeta ($QUBE) that's capturing significant attention for its revolutionary approach to AI startup investment. 
So, whether you're a retail investor or a crypto whale, keep an eye on $QUBE. It could be the best crypto to invest in for 2023.