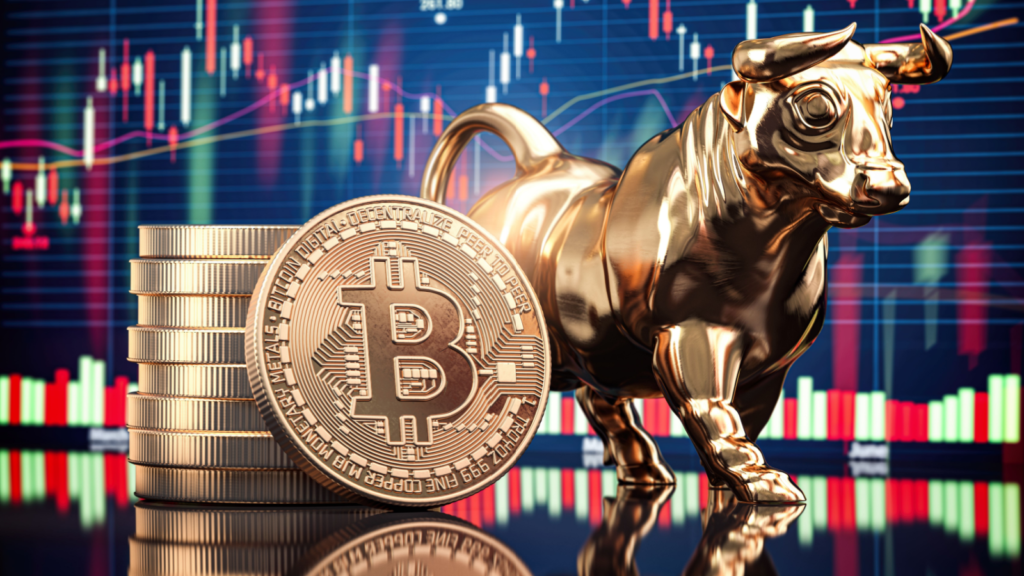 Printing ultimately another frustrating week, cryptos to watch initially popped higher last Tuesday on positive fundamental news. Per CNBC, a U.S. court sided with Grayscale in its lawsuit with the U.S. Securities and Exchange Commission (SEC). Prior to the critical decision, the regulatory agency denied Grayscale's application to convert its virtual currency trust into an exchange-traded fund (ETF).
Unfortunately, the legal victory only offered a short-lived impact, which saw the value of all cryptos hit almost $1.11 trillion. That's because the US SEC also delayed a decision on approving ETFs based on the benchmark blockchain asset. Naturally, this move left other cryptos in limbo. Subsequently, the market capitalization of the digital asset sector slipped to about $1.03 trillion.
At the moment, bullish investors are trying to invigorate positive sentiment in virtual currencies. However, with the space carrying a market cap of less than $1.04 trillion at last count, something must happen quickly. Below are seven cryptos to watch to keep on your watch list.
Cryptos to Watch: Bitcoin (BTC-USD)
With the US SEC continuing to apply gamesmanship regarding a Bitcoin (BTC-USD) ETF, it's no wonder that sentiment has been weak. In the trailing 24 hours from the wee hours of Tuesday morning, BTC slipped roughly 1.2%. In the trailing one-week period, the benchmark crypto dipped about 1.4%. Presently, it's straddling the market cap line just above $500 billion.
To be fair, several expert analysts believe that the US SEC will eventually be forced to approve Bitcoin ETFs. That's perfectly fine. However, the larger concern may be the stability of the underlying consumer economy. Basically, Federal Reserve Chair Jerome Powell stated that while he was encouraged by certain disinflationary data, prices remained stubbornly elevated. Thus, more rate hikes could be coming.
If the central bank decides to get even more aggressive with its battle against inflation, the resultant policy probably wouldn't spell great things for Bitcoin. Obviously, that would impose headwinds on other cryptos as well, necessitating a cautious framework.
Ethereum (ETH-USD)
As with Bitcoin above, Ethereum (ETH-USD) printed another lackluster performance. In the trailing 24 hours, ETH slipped a hair over 1%. During the past one-week period, the number two blockchain asset by market cap fell nearly 2%. Currently, ETH carries a market cap of just under $195 billion, reflecting wider sentiment erosion concerns.
Despite the dour news, bullish investors may be able to look to China for relief. According to Forbes, a top court in China wrote a report that declared cryptos represent "legal property and protected by law." If so, virtual currencies may move beyond their ambiguous legal status to a legitimate investment in the world's second-largest economy. Potentially, we could be talking about a massive development for virtual currencies.
However, investors should also realize that recently, major investment banks have cut their forecast of China's economic growth to below 5%. It's not just fear-mongering doom-and-gloom conspiracy sites that are warning about troubles affecting the Asian juggernaut. Again, investors should exercise prudence.
Cryptos to Watch: Tether (USDT-USD)
A stablecoin, Tether (USDT-USD) plays a different role than most other cryptos. Pegged on a one-to-one ratio with the U.S. dollar, Tether is quite literally a virtual currency. If you want to participate in a decentralized virtual ecosystem, you need to carry that ecosystem's currency. Tether plays that role quite effectively, commanding the third-largest market cap among blockchain assets at $82.9 billion.
While Tether is the oil that helps cryptos run smoothly, there may be some trouble ahead. Per PYMNTS, USDT's market cap fell for the first time in nine months on Sunday amid stablecoin industry jitters. Further, Bloomberg cited data that showed that trading volume in the digital asset sector fell this year as interest rates climbed.
Basically, even the major cryptos cannot escape the real-world troubles affecting both retail and institutional investors. Yes, the digital assets themselves may be decentralized. However, consumer challenges such as inflation are very much centralized in that the almighty dollar still dictates terms. As a result, you want to be careful with Tether. While I don't think a collapse is in the books, you just never know.
XRP (XRP-USD)
In July, XRP (XRP-USD) represented likely the most promising virtual currency. With XRP creator Ripple Labs essentially coming home with a small but important legal victory, the underlying asset enjoyed precedent, something that other cryptos couldn't achieve. From 47.1 cents on July 13, XRP eventually hit an intraday high of 93 cents, per StockCharts.
Unfortunately, sentiment faded badly shortly thereafter, in part because the US SEC will not let crypto investors live in peace. At the time of writing, XRP trades hands at 50.6 cents, right at its 200-day moving average. Glaringly, the 50 DMA stands at 61.7 cents, a reminder of a more auspicious time.
Having given up almost all of the post-court decision bump, XRP practically stands at a crossroads. You'd figure that with such a poor technical profile, the bulls need to come in to bolster XRP. However, volume has faded significantly since the July 13 session. Amid economic concerns, retail investors may have other fires to put out. It's possible that XRP can hold where it is. But I'm not expecting much mobility given the lack of volume.
Cryptos to Watch: Cardano (ADA-USD)
One of the better-performing major cryptos over the past 24 hours, Cardano (ADA-USD) gained about 0.2%. That's good enough to take third place among blockchain assets in the top 10 by market cap. This status also demonstrates just how much virtual currencies desperately need a positive catalyst. And to be clear, ADA stakeholders shouldn't celebrate because the underlying coin fell 3% in the trailing week.
Looking at the charts, the bulls need to stage a rescue mission. Priced at 25.7 cents at the time of writing, ADA trades below both its 50 DMA (28.6 cents) and 200 DMA (33.5 cents). Even more problematic from the standpoint of technical analysis, the current price sits below the horizontal support of roughly 26.2 cents established around mid-June.
Obviously, the bulls' first target would be to top the 50 DMA. Sadly, though, the volume has been fading conspicuously since the beginning of this year. With other pressure points like corporate layoffs impacting retail investors, it's not clear when sentiment may improve. I know I sound like a broken record but prudence may be your best friend.
Dogecoin (DOGE-USD)
The joke that became one of the most popular cryptos, Dogecoin (DOGE-USD) presents a divisive opportunity. Many folks hate it, and many more love it. However, the biggest emotion that may trouble DOGE's most loyal stakeholders may be indifference.
At first, that might sound strange because Dogecoin is one of the best-performing virtual currencies right now. In the past 24 hours, DOGE gained almost 1%. During the past one-week period, the meme coin gained a bit over half a percent. Nevertheless, at 6.4 cents, the decentralized asset trades beneath its 50 DMA (7 cents) and 200 DMA (7.3 cents).
Given the wild ebb and flow of the most extreme cryptos, falling below moving averages may be a nothing burger for Dogecoin. However, what can't be easily dismissed is the lack of volume. The peak acquisition volume in July was lower than the peak acquisition volume in April. Further, few investors appear interested in attempting to bolster DOGE.
Here, headwinds specifically targeting consumers – inflation, layoffs, etc. – may hurt Dogecoin given the intense retail support. So, you guessed it: I'd be careful.
Solana (SOL-USD)
Formerly known colloquially as an Ethereum killer, Solana (SOL-USD) occupies more humble ground these days. Representing the last car before the caboose of the top 10 cryptos by market cap, Solana could use some good news – and right quick. In the trailing 24 hours, SOL lost just under 2% of its market value. In the trailing seven days, the token fell more than 5%.
The last time we discussed the state of cryptos, Solana was trading just underneath its 200 DMA. However, a series of poor trades sent SOL decisively below this moving average, which currently stands at $21.26. In contrast, the token trades hands at $19.26. And for completeness' sake, the 50 DMA clocks in at $22.80.
With the relative strength indicator closing in on an oversold status, it's possible that Solana may rebound from here. However, what worries me is the lack of volume. Following a spike in acquisition volume on July 14, trading activity (for both buys and sells) has been muted. Because of the sharp erosion in SOL, this is a name you may want to sideline for now.
On the date of publication, Josh Enomoto held a LONG position in BTC, ETH, USDT, and XRP. The opinions expressed in this article are those of the writer, subject to the InvestorPlace.com Publishing Guidelines.