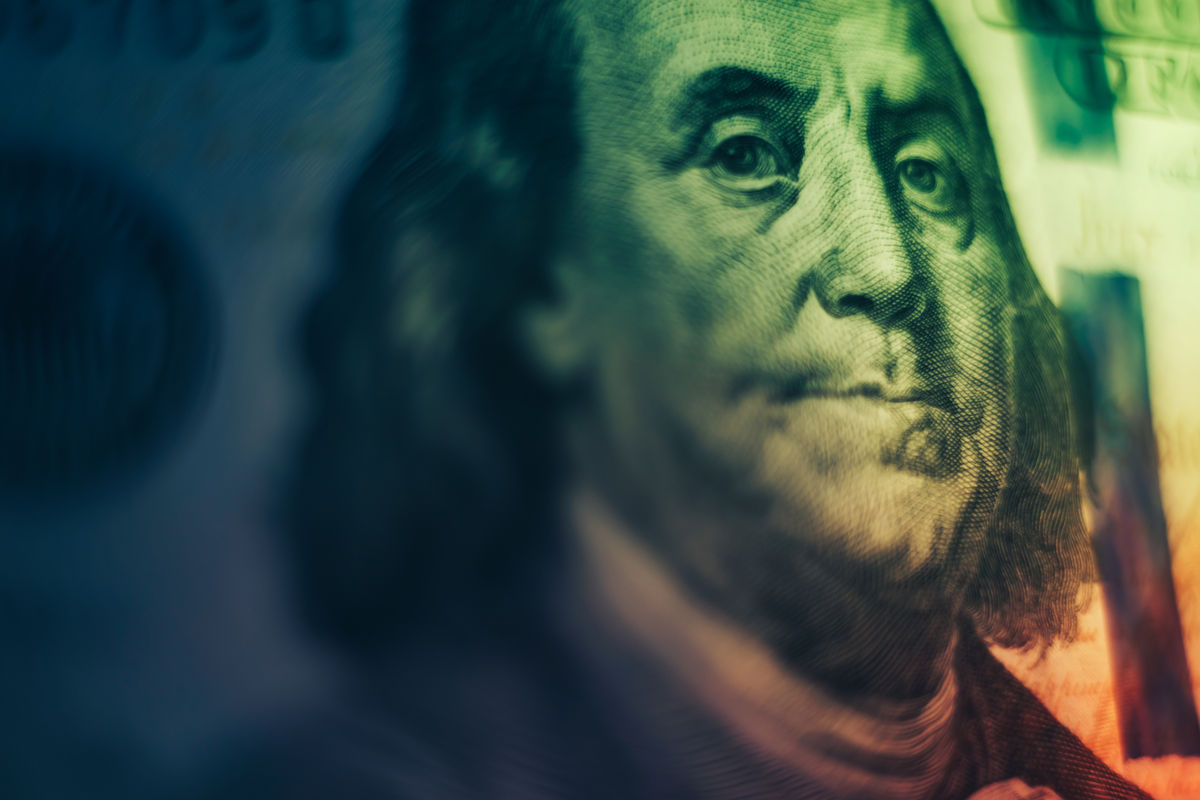 The DXY index has moved sideways in the past few days as investors focused on the next actions of the Federal Reserve. The US dollar index drifted upwards on Thursday and reached a high of $102, which was a few points above the key level at $100. At the same time, the VIX index jumped by 2.60% while the fear and greed index has moved to the greed area of 60. These actions could have an impact on Bitcoin, Monero, Injective, and Internet Computer (ICP).
DXY index finds crucial support
The US dollar index is an important gauge that looks at the performance of the greenback against a basket of currencies like the euro, sterling, and the Swiss franc. It is one of the best-known measures of the value of the US dollar.
The US dollar index jumped to a high of $114.7 in 2022 as the Federal Reserve was ramping up its interest rate hikes. In most cases, the currency tends to rise when the Fed is hiking because its demand usually rises as investors look for a higher yield.
Recently, however, the US dollar index has been in a strong bearish trend as the Federal Reserve has hinted that it will pivot this year. The case of a pivot was made this week after the US published encouraging consumer inflation data. According to the Bureau of Labor Statistics, the headline inflation dropped from 5.0% to 4.9%.
The DXY index has also retreated because of the performance of the European economy. When the year was starting, most analysts were expecting the European economy to plunge into a recession because of the higher energy prices. However, the opposite happened, and energy prices plunged. As a result, these headwinds turned into tailwinds, which has helped the ECB and BOE hike rates.
It is unclear whether the US dollar index will continue falling in the coming days. It has found a strong support at $100.77. Therefore, a move below that level will see the index continue falling to the next key support level at $95.
Impact on cryptocurrencies
The performance of the US dollar index has an impact on cryptocurrencies like Bitcoin, Monero, EOS, Injective, and Internet Computer. In most cases, the US dollar has an inverse relationship with cryptocurrencies and American equities.
For example, Bitcoin price plunged sharply in 2022 as the DXY index surged to a high of $115. Similarly, Bitcoin has jumped this year as the dollar has weakened. Therefore, if the dollar moves below $100, we could see Bitcoin rebound and retest the year-to-date high of $31,000.
Still, it is worth noting that there are other factors that move cryptocurrency prices. For example, Bitcoin plunged hard this week after a major congestion happened in the ecosystem that pushed transaction costs much higher. At the same time, Bitcoin's price action usually has a positive correlation with other altcoins like Internet Computer, Monero, Injective, EOS, and Internet Computer.