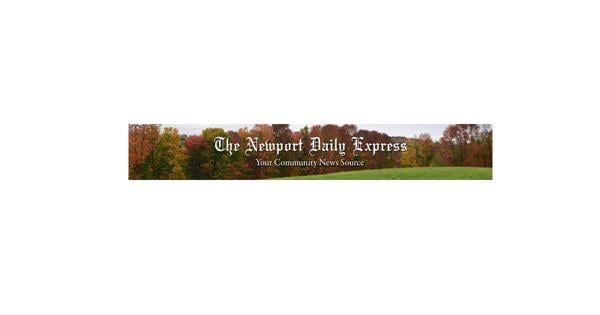 The Republican controlled Congress recently passed a budget centered around a $131 billion cut in the Medicaid program spread out over ten years. The bill also calls for a new work requirement for those under 55. Passage of the bill prompted Vermont Senator Peter Welch to hold a press conference last Thursday outlining what he sees as the expansive effects these cuts will have on services for the retired, disabled, and low income individuals.
"In Vermont we're proud of our health care system; we have the highest coverage rate in the country," Senator Welch said. Medicaid is a safety net for the low income and disabled population that needs to be protected, the Senator stated. 
During the Covid pandemic eligibility for Medicaid services increased. The population of Vermonters eligible under those pandemic rules will lose coverage under the House of Representatives plan.
An estimated 21 million people will lose their benefits. 
Medicaid funds provide medical insurance and a wide variety of services. Dental care, mental health care, substance abuse counseling, long term care services and supports, medical equipment, hospice services, home health aids, developmental disability support, eye care, transportation, rural health clinic services, as well as hospital inpatient and outpatient services.
There are optional services including prescription drugs, clinic services, physical therapy, occupational therapy, and speech, language and hearing disorder services.
"Ninety-two million people are enrolled in Medicaid programs," Congresswoman Jan Schakowsky of Illinois stated. She was one of the architects of President Barack Obama's Affordable Care Act.
Congress has tied the cuts in Medicaid to enforcing a work requirement. The bill requires those on Medicaid that are under 55 to work a certain number of hours per month, or perform community service if eligible. There are exemptions, such as if the individual is pregnant, has dependent children, are disabled, in a substance program, or are in school. 
"Most Medicaid people are working, taking care of children and seniors, are attending school or have health issues," Schakowsky said. "Most people, if they can, want to work."
Language in the bill requires Medicaid recipients to have a physician providing their care to certify the person can't work. All Medicaid patients are required to furnish proof they are unable to work on an annual basis. 
Last week Congress passed the Limit, Save, Grow Act of 2023 by a margin of 217 in favor and 215 opposed. Four Republicans voted against the bill. The measure will lift the debt ceiling by $1.5 trillion, but is tied to spending cuts of $4.5 trillion.
Medicaid is a popular federal program. At Senator Welch's press conference a recent poll was cited, indicating 58 percent of voters oppose cutting Medicaid for those in need. Eighty-nine percent of those polled do not want Congress to cut Medicaid funding.
"It's a very draconian bill," Welch said. "This is not as much about Medicaid; it's tied to paying our bills. Where this bill will go, I don't know."
Senator Welch said the bill is not supported in the Senate where the Democrats hold a razor thin margin. Welch said there are Republicans who have indicated they will not support Medicaid spending cuts.
The cuts will impact health care services for Vermont's veterans. Welch said there's an immense amount of anxiety among the populations affected by Medicaid cuts.
The ripple effect will increase the financial strain on the health care infrastructure, especially hospitals. The financial strain on community hospitals and Vermont's tertiary care medical center was tenuous prior to the Covid pandemic. The situation is even more dire now and Welch is concerned Medicaid cuts could devastate health care in rural communities.
"Medicaid cuts are a federal way to stick it to the states," the Senator said. 
The United States is one of two countries that have limits on the debt ceiling. Welch said this is a budget process; do you pay your bills or stick it to someone?
"The ripple effect is catastrophic," Welch said. The debt crisis isn't a result of Medicaid spending. It's from lost revenue from the Trump tax cuts, the Covid pandemic, and unfunded conflicts in Iraq and Afghanistan, he claimed