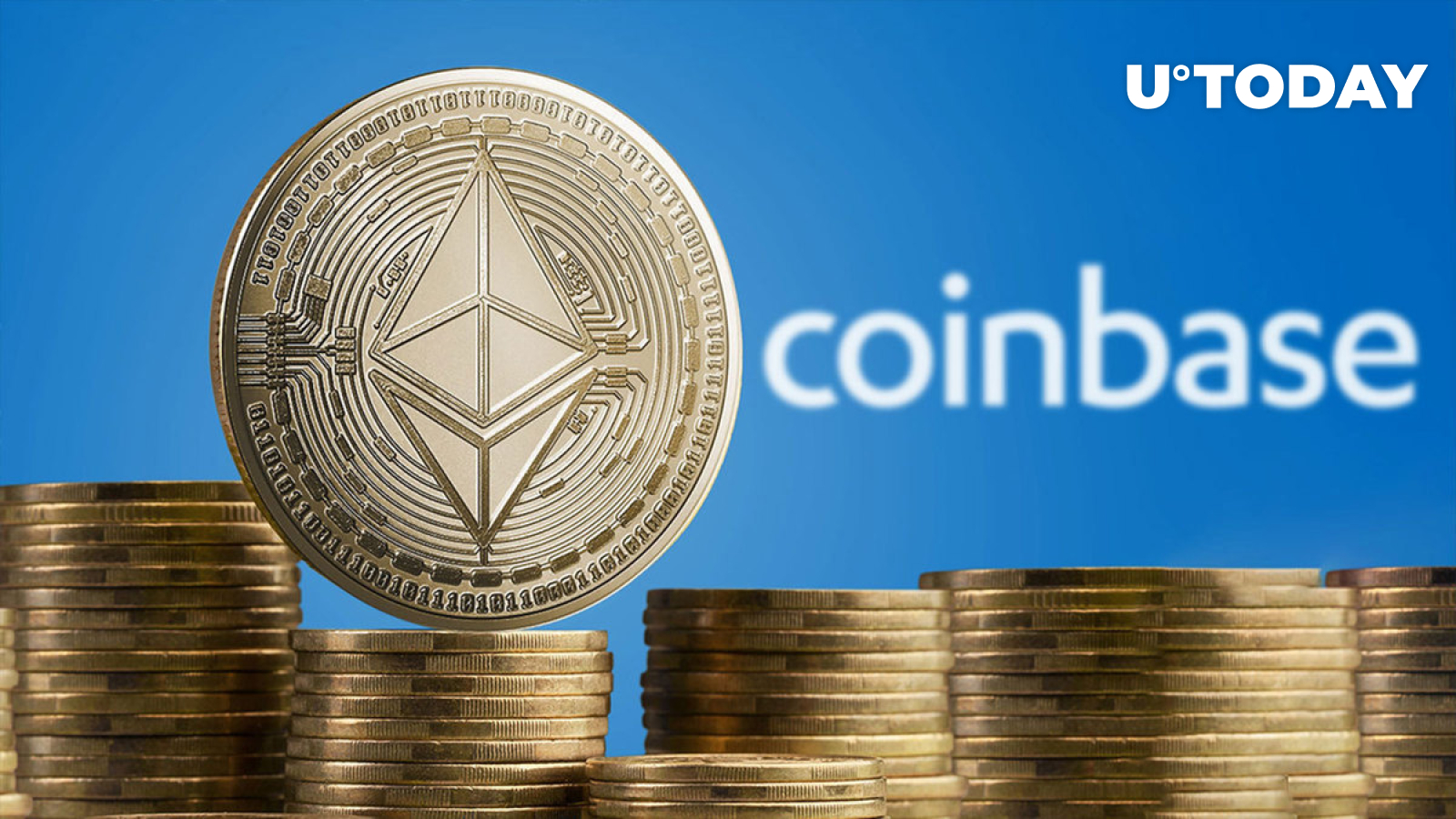 Read U.TODAY on
Google News
Wu Blockchain reports that the top crypto exchange, Coinbase, has seen 53,400 ETH inflows, citing CryptoQuant data.
The quantity of coins transferred to exchange wallets is known as exchange inflow. Given that moving coins incurs fees, there are three potential reasons why wallets outside of exchanges send their assets there. Investors are most likely sending their coins to sell if there is an inflow to the spot exchange. This kind of action typically results in a price decline, which is a negative sign.
The second motive is to trade on the volatile derivatives market. Finally, investors occasionally send their assets to exchanges for staking, airdropping or just reshuffling purposes. There is not much to conclude about pricing or volatility in this situation. This reason for action is often interpreted as neutral.
Despite all these reasons, a large chunk of the move was related to an internal wallet shift by Coinbase, so the impact on the ETH price was neutral.
Wu reports that 44,000 ETH were transferred between Coinbase wallets, which may be due to the cancellation of ETH staking.
Ethereum price
At the time of writing, Ethereum was up 1.44% in the last 24 hours to $1,829. On-chain analytics firm Santiment observes a level of disinterest in the market as prices stagnate.
"With Bitcoin at $27.4k and Ethereum at $1,825, traders continue to sour at the fact that markets have been stagnant. Stablecoins are seeing major social volume upticks, typically indicative of disinterest in the markets," Santiment wrote.
Meanwhile, Ethereum staking recently set a new all-time high as the staking contract saw over 19.3 million ETH staked.