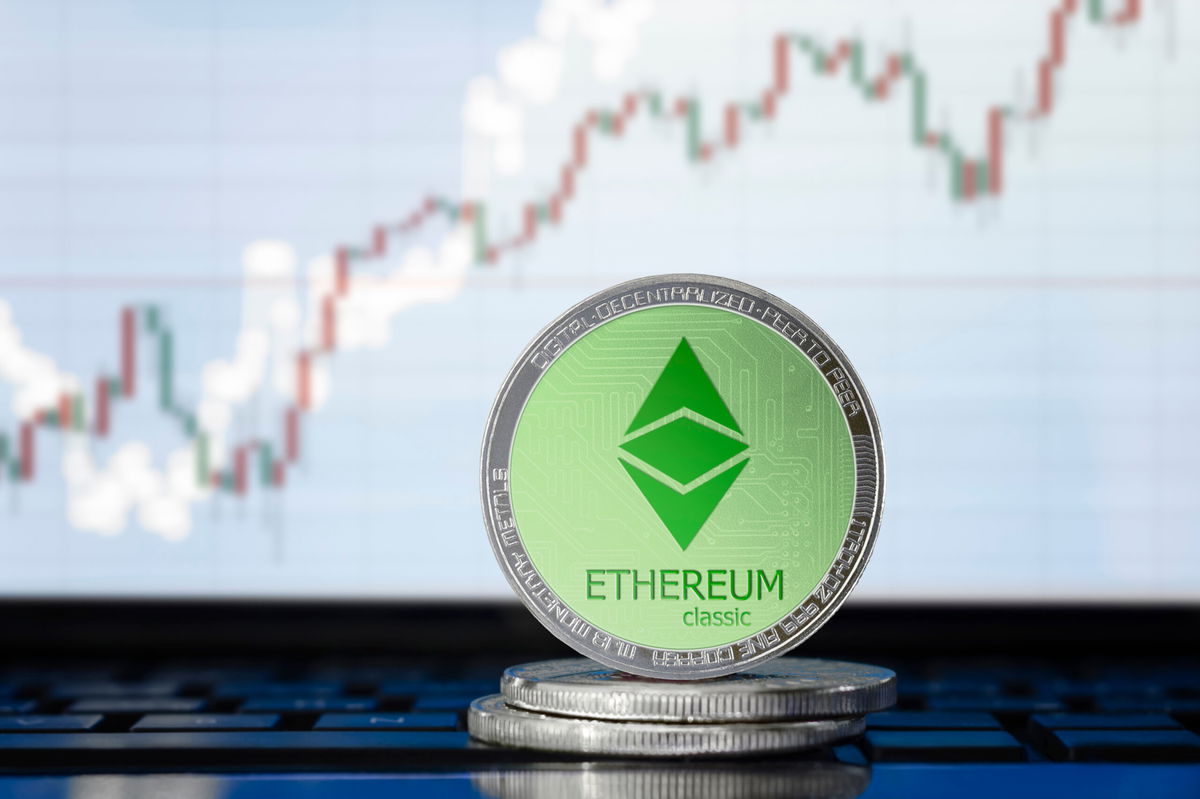 Cryptocurrency is a wild, wacky game and new players are popping up every day. Amidst the sea of low-value, gimmicky, and scammy cryptos, a few coins manage to shine brighter than the rest. These are the truly innovative game-changers in the crypto industry, shaking things up on the path towards a more decentralised, transparent, and anonymous financial future.
In this article, we'll look at three unique cryptocurrencies shaping the industry's future. From the ever-popular Ethereum Classic (ETC) to the revolutionary smart contracts platform Chainlink (LINK) and the newcomer meme token Big Eyes Coin (BIG), these cryptos are changing the game in their own unique ways.
Oldie, but a Goodie: Ethereum Classic (ETC)
You can't go wrong with a classic! Launched in July 2016, Ethereum Classic (ETC) is the hard fork of Ethereum (ETH). It seeks to preserve the integrity of the Ethereum blockchain following a major hacking event that led to the theft of 3.6 million ETH. Ethereum Classic's main aim is to keep the Ethereum blockchain as it originally was, without artificially countering the DAO hack.
While Ethereum has a more centralised approach to governance and is transitioning to a proof-of-stake algorithm, Ethereum Classic remains true to its roots with a decentralised governance system and a proof-of-work consensus algorithm.
Ethereum and Ethereum Classic are two separate blockchains that share a common history but have since diverged in philosophy and development.
Unchaining Blockchain: Chainlink (LINK)
Founded in 2017, Chainlink (LINK) is a blockchain abstraction layer that connects smart contracts to external data feeds, events, and payment methods through a decentralised Oracle network. This enables secure interaction between blockchains and external data feeds, making smart contracts the dominant form of digital agreement.
Chainlink monetises off-chain data and has attracted the attention of trusted data providers like Brave New Coin, Alpha Vantage, and Huobi, among others. Additionally, organisations like AccuWeather, FedEx, and the Associated Press have partnered with Chainlink for data verification.
In 2022, Chainlink rolled out staking for LINK holders, allowing them to secure the network and earn rewards. Ex-Google chairman and CEO Eric Schmidt believes Chainlink is "the secret ingredient to unlocking the potential of smart contract platforms and revolutionising business and society." With Chainlink, the potential for smart contract platforms is limitless, and its goal is to revolutionise business and society with the truth.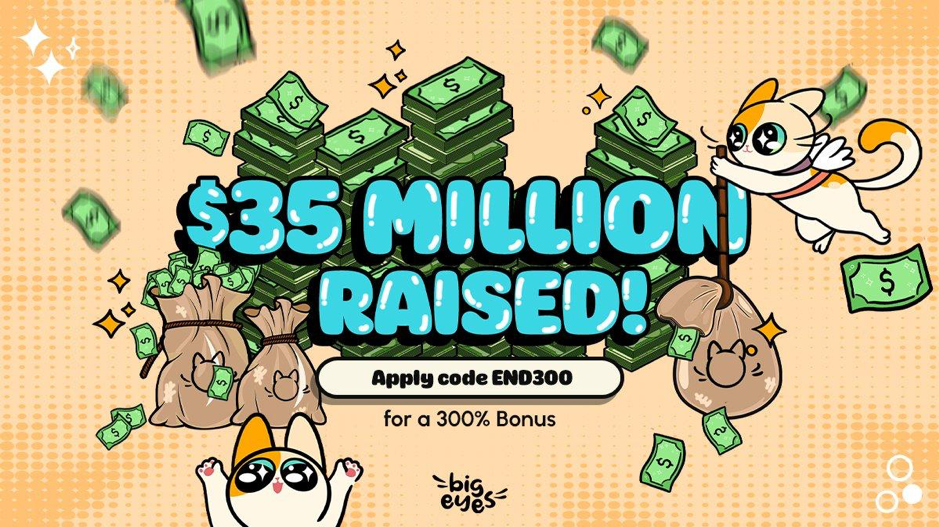 Big Memes, Big Utility: Big Eyes Coin (BIG)
Big Eyes Coin (BIG) is the new ERC-20 meme token changing the crypto industry as we know it. It aims to shift wealth into the DeFi ecosystem while saving the planet's ecosystem. Its presale is smashing records, raising $35.46 million in a short amount of time.
Big Eyes Coin has captured the attention of crypto investors and cat meme lovers alike, and it's not hard to see why. With its adorable kitty character Big Eyes Coin, BIG gives back to its CatCrew in BIG ways. It holds 5% of BIG in a visible charity wallet dedicated to protecting the Earth's marine life, a club for NFT holders called the Sushi Crew, mintable NFT loot cards on OpenSea, and gives away loot boxes with BIG tokens.
Big Eyes Coin's presale ends on June 3rd and launches on Uniswap on June 15th. As the presale end date draws near, Big Eyes Coin is giving away a 300% bonus on your $BIG or loot box purchase. Simply enter the code END300 and gain BIG on your investments!

Find out more about Big Eyes Coin (BIG):
Presale: https://buy.bigeyes.space/
Website: https://bigeyes.space/
Telegram: https://t.me/BIGEYESOFFICIAL
Twitter: https://twitter.com/BigEyesCoin
Sponsored
---
WARNING: The investment in crypto assets is not regulated, it may not be suitable for retail investors and the total amount invested could be lost
AVISO IMPORTANTE: La inversión en criptoactivos no está regulada, puede no ser adecuada para inversores minoristas y perderse la totalidad del importe invertido
Thank you for taking the time to read this article. Do remember to come back and check The Euro Weekly News website for all your up-to-date local and international news stories and remember, you can also follow us on Facebook and Instagram.