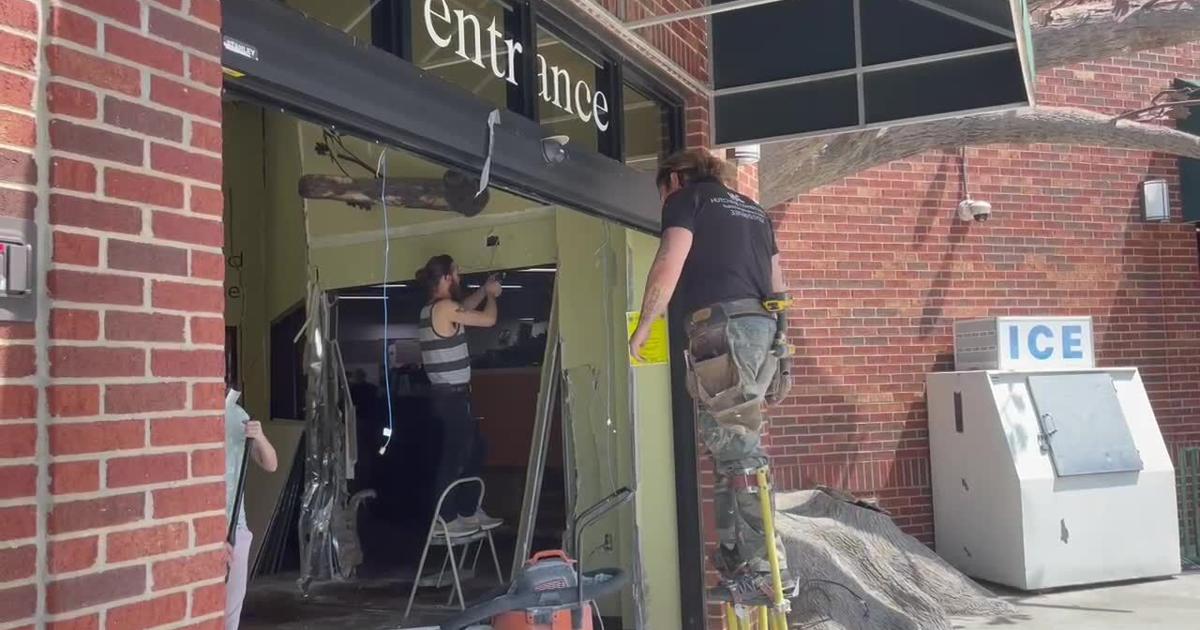 GREENSBORO – Deep Roots Market, a co-op grocery store on downtown Greensboro's northern end, was smashed into and burglarized early Monday morning, according to the store's board president. 
Ashleigh Odom, the board president, said the break-in happened at about 4 a.m. on Monday, with someone crashing a vehicle into the front entrance of the store and then temporarily getting that vehicle stuck. 
That caused major damage to the store's entrance: not just shattering the glass doors at the front of the vestibule, but also dramatically buckling a second entryway that leads from the front vestibule into the story itself. 
Odom said that whoever broke into the store made off with the store's Bitcoin machine, which she said had some money in it. Nothing else was taken from the store and none of the groceries were damaged or compromised, she said. 
She said it's not clear yet what the cost of the damage and theft will be. The store is insured, she said, and police are investigating and trying to figure out who did it. 
The store was closed Monday. Odom said they will reopen when authorities let them know it is safe to do so.  
This a breaking news post. Check back later for more. 
336-373-7002
@JessiePounds
​