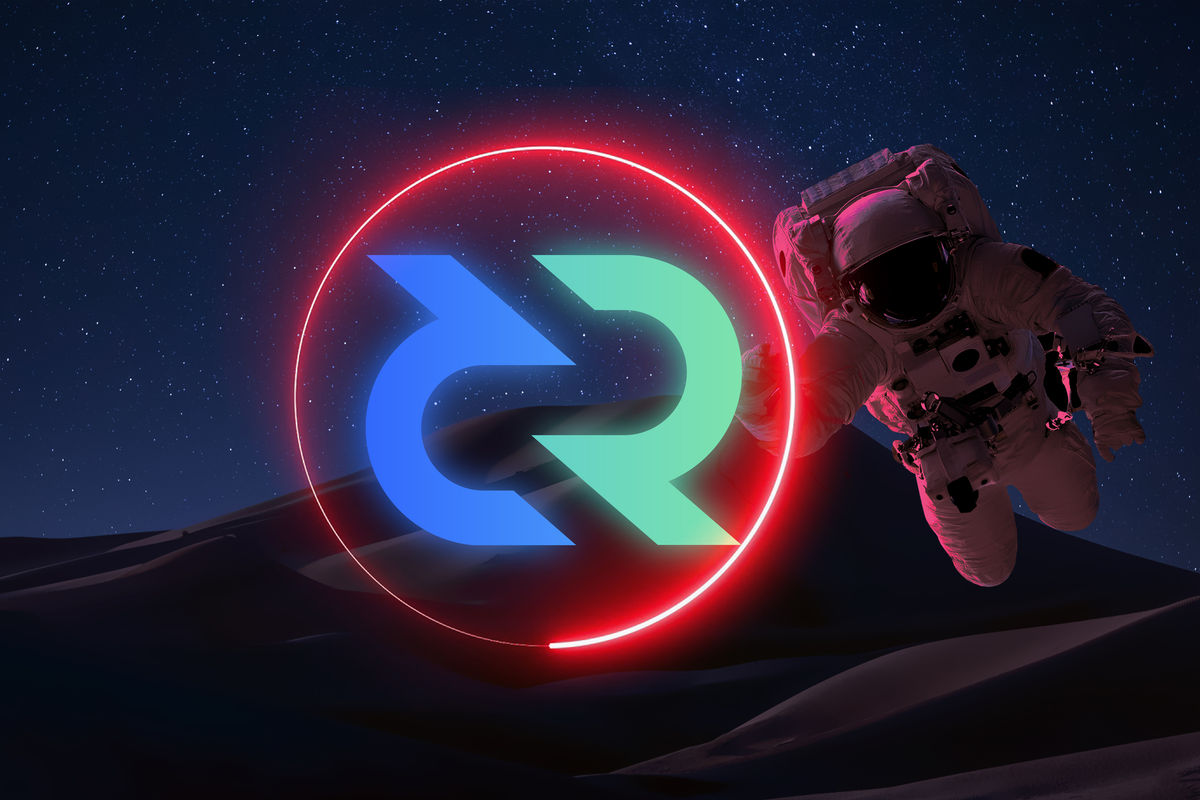 Bitcoin price crashed hard this week as concerns about its exorbitant fees and congestion in the network jumped. It dropped to a low of $26,500, which was much lower than the year-to-date high of $31,000. As a result, because of the correlation in the crypto market, most altcoins also declined sharply. In this crypto price prediction, I will look at key tokens like Decred (DCR), Zilliqa, and Terra Classic (LUNC).
Decred price prediction
Decred is a privacy-focused cryptocurrency that competes with the likes of Zcash, Monero, and Dash. After crashing to a multi-month low of $15 on May 11, the coin bounced back on Friday as investors focused on the recent privacy upgrade. It jumped to a high of $20.
On the 4H chart, Decred managed to move above the 25-period and 50-period exponential moving averages (EMA). At its highest point on Friday, the coin was close to the 38.2% Fibonacci Retracement level.
However, Decred's volume remains substantially low, signaling that the current move is not supported by more users. Therefore, I suspect that DCR price will resume the downward trend in the next few days and retest the next key support level at $15, which is about 20% below the current level.
Zilliqa price prediction
There are two clear things that you see on the 4H chart below. First, it is clear that Zilliqa price has been in a steep sell-off this week. In all, the coin has plunged from the year-to-date high of $0.037 to a low of $0.023. That is equivalent to a 30% decline. Another thing is that the volume of Zilliqa has crashed from its April highs.
The downward trend is being supported by the 25-day and 50-day exponential moving averages. Therefore, there is a likelihood that the ZIL token will continue falling during the weekend as sellers target the next key support at $0.021, which is about 7% below the current level. It was also the lowest level on March 10.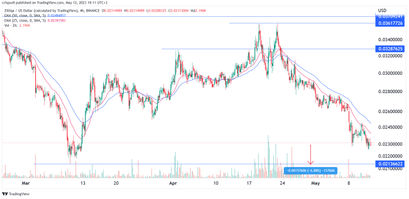 Read more: How to buy Zilliqa.
Terra Luna Classic price prediction
The Terra Luna Classic price is still hovering near the lowest level on record following its implosion in 2022. The token was trading at $0.000089 on Friday, a few points above this week's low of $0.000080. While LUNC price is also below all moving averages, it has formed what looks like a double-bottom pattern. In price action analysis, this pattern is usually a bullish sign.
Therefore, there is a possibility that LUNC price will bounce back during the weekend. This view will be confirmed if it manages to move above the important resistance point at $0.000096, which is the neckline of this pattern.