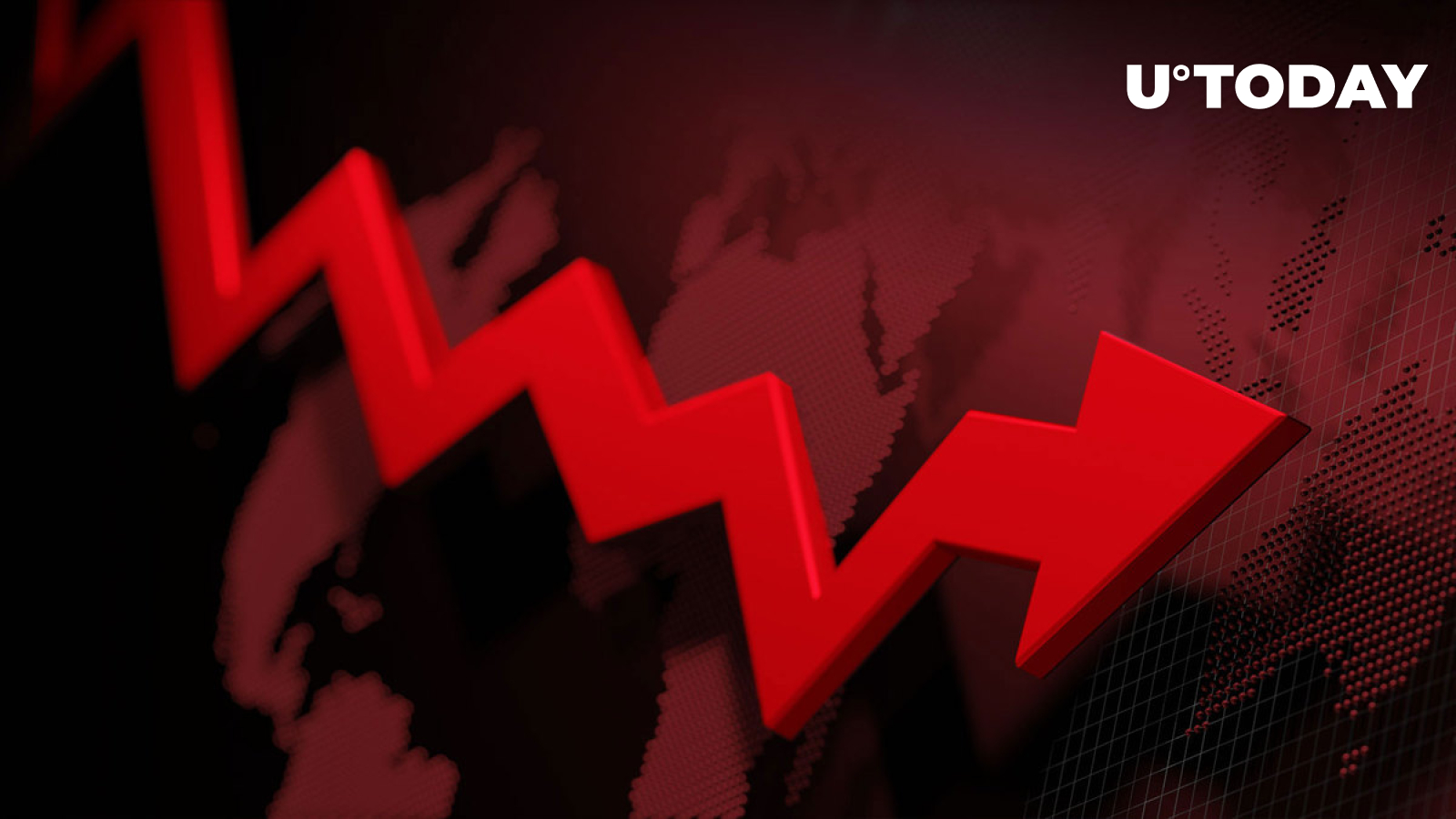 Godfrey Benjamin
Crypto market liquidation has topped $119 million, show of inherent market volatility
Read U.TODAY on
Google News
The digital currency ecosystem is seeing one of its worst days for the week with a 1.47% valuation plunge over the past 24 hours to $1.10 trillion. The price plunge has stirred massive liquidations on exchanges, with a total of $119.92 million lost, according to data from CoinGlass.
Within the time under review, Bitcoin (BTC) remains the asset with the most liquidations. The premier digital currency has lost a total of $46.17 million split such that long traders accounted for $35.95 million, with short traders taking up the rest.
Ethereum (ETH) liquidations came after that of Bitcoin with more than $23 million liquidated. Other altcoins with significant liquidations include popular meme coin PEPE, which has shed off a total of $2.84 million. PEPE was trailed by Litecoin (LTC), ARPA Network (ARPA) and Fantom (FTM), respectively.
Liquidation in the digital currency ecosystem is not an uncommon event, and many traders pray for such encompassing price drops, which serve as a perfect entry point. As one of the most volatile ecosystems in the financial world, these liquidations are bound to become more frequent, especially considering the fact that most altcoins have a small capitalization that can easily bow to price impact.
Next strides to watch
With the current market depression still very much on the horizon, we can expect a number of definitive solo moves from some cryptocurrencies on the market. Just as was projected for XRP, many altcoins with a deep focus on building out their utility and infrastructure may become more endearing to the community should the price depression continue for much longer.
All eyes are also on Bitcoin, which has maintained a steep correlation with top U.S. stock market indices such as Nasdaq Composite and the S&P 500. Macroeconomic events can also have an underlying impact in changing Bitcoin's outlook, as well as that of the broader market in the mid- to long term.