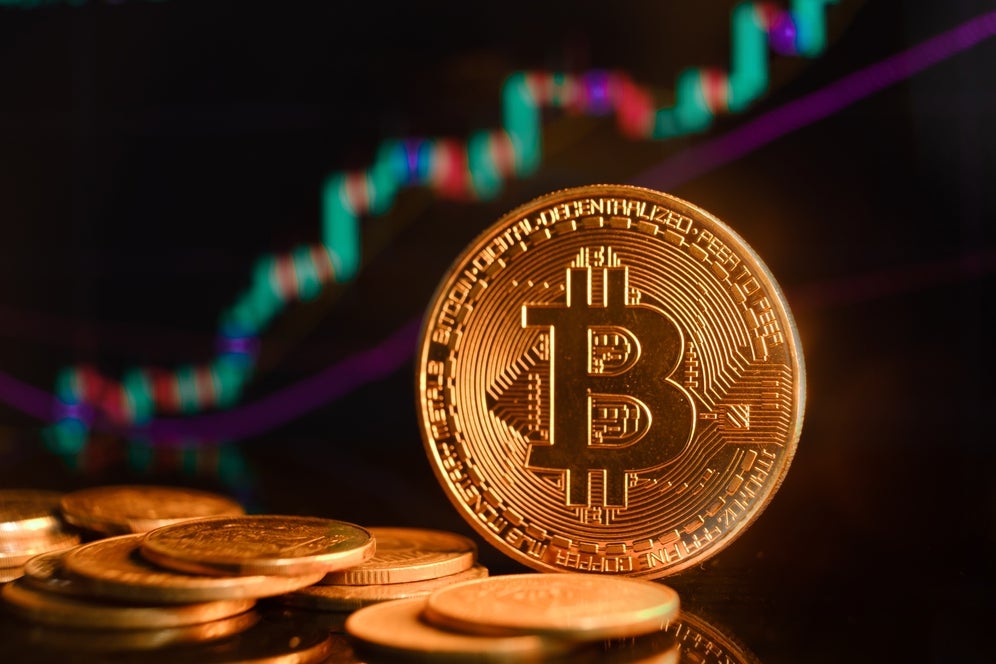 Major coins tumbled on Wednesday evening despite a promising Consumer Price Index (CPI). 
Cryptocurrency
Gains +/-
Price (Recorded 9:30 p.m. EST)
Bitcoin

BTC/USD

-0.50%
$27,566
Ethereum

ETH/USD

-0.89%
$1,834
Dogecoin

DOGE/USD

-0.70%
$0.072
What Happened: Bitcoin briefly surged above $28,000 on Wednesday but shortly after, the market tumbled.
Bitcoin's price on Wednesday demonstrated its susceptibility to recent events by fluctuating dramatically. The biggest cryptocurrency by market capitalization experienced a surge after the release of a moderately favorable Consumer Price Index (CPI) which reported a lower-than-anticipated 4.9% increase in inflation for April.
| | | |
| --- | --- | --- |
| Cryptocurrency | Gains +/- | Price (Recorded 9:30 p.m. EST) |
| WOO Network | +6.34% | $0.2336 |
| KAVA | +5.90% | $0.8918 |
| Floki | +5.14% | $0.00003698 |
Top Gainers In 24 Hours
At the time of writing, the global crypto market capitalization stood at $1.14 trillion, an increase of 0.50% over the last day. 
The U.S. stocks rose as investors fled to tech stocks in response to the CPI report. The tech-heavy Nasdaq Composite index witnessed a significant 1.04% increase, while the S&P 500 added 0.45%.
See More: Best Crypto Day Trading Strategies
Analyst Notes: According to crypto analyst,  Michael Van De Poppe, Bitcoin reached a significant entry point at $26,800 amidst the ongoing volatility.
He said that with liquidity being taken from both sides, the choppy market conditions are likely to persist. This also indicates a continuing downward trend, necessitating additional confirmation for any possible reversal. 
Interestingly, Van de Poppe believes that leverage is potentially contributing to these market fluctuations.
Pseudonymous analyst Rekt Capital said a temporary upswing in Bitcoin's price towards the $28,200 threshold may be on the horizon, followed by a sharp downturn that could signify a bearish trend for the apex cryptocurrency going forward.
Crypto analyst Benjamin Cowen believes that the "altcoin reckoning" against Bitcoin will persist. Cowen shared his thoughts with his 784,000 YouTube subscribers, stating that several altcoins are currently experiencing "systematic downtrends" against Bitcoin and will potentially reach new lows against the US dollar in the coming year.
"Solana/Bitcoin, this is a great example. Every time it pumps up, everyone gets excited, and what happens? The move just gets faded, every single time. I mean I don't really know how else to say it. I've been making the same video for a year and a half, and every single time we get these rallies, everyone comes out and says, 'Oh well the altcoin reckoning, what was all that about?' And then where are they a few months later, when that move was faded once again?"
He added, " Look at AVAX/Bitcoin, right? Broke below these lows, rallied back up, guess where it got rejected from? The bull market support band. And now it's just been putting in new lows for this cycle. MATIC/Bitcoin continuing to push lower. Litecoin/Bitcoin, continuing to push lower. UNI/Bitcoin, continuing to push lower. Maker/Bitcoin, slowly continuing to go lower. Just one lower high after another. I say once again, the altcoin market, as a whole, is just collectively bleeding to Bitcoin."
Read Next: Jim Cramer Advises Against Using Binance, Provokes Strong Reactions From Twitter Users