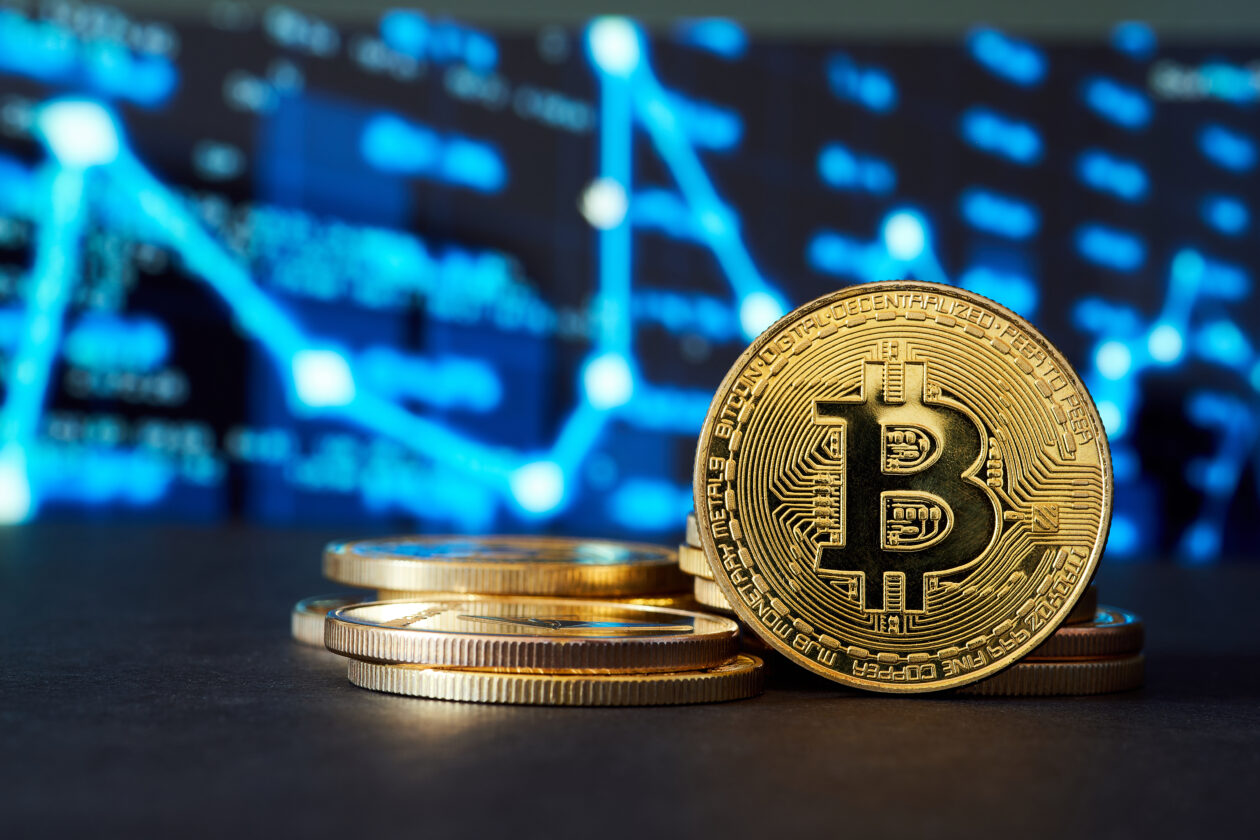 Bitcoin fell in Tuesday morning trading in Asia, giving up a portion of Monday's gains on what looked like profit taking. Ether and most other top 10 non-stablecoin cryptocurrencies also logged losses. XRP was the exception, rising on speculation the token is underpriced considering potentially positive developments in the lawsuit XRP developer Ripple Labs faces in the U.S. Stock futures in the U.S. moved higher after President Joe Biden and Republican House Speaker Kevin Mccarthy agreed to raise the government's debt ceiling over the weekend, averting a default. However, inflation and interest rate hikes might now come back into focus for investors. 
Bitcoin dips, XRP gains
Bitcoin fell 1.45% over the last 24 hours to US$27,792 at 9:30 a.m. in Hong Kong, but was still trading 2.95% higher for the week, according to data from CoinMarketCap. The world's largest cryptocurrency peaked at US$28,300 on Monday morning in Asia, the highest price since May 8.
"With both parties in the US finding agreement to raise the debt ceiling, investors were allowed a dose of optimism," said Justin d'Anethan, head of APAC business development at Belgium-based crypto market maker Keyrock. 
"On the short run, though, this might indeed be an opportunity for profit taking, for traders thinking the global economy is still due for more pain and a hard landing," said d'Anethan.
Ether fell 0.96% to US$1,898, while holding a weekly gain of 3.62%.
XRP was the only top 10 non-stablecoin token logging gains for the past 24 hours, rising 2.09% to US$0.4922 and moving up 6.72% for the week. The token received a boost from developments in the lawsuit filed by the Securities and Exchange Commission (SEC) against Ripple Labs, whose blockchain payment protocol uses XRP. 
The court will make public internal documents showing former SEC director William Hinman in 2018 said sales of Ether tokens were not securities transactions, which could undermine the SEC allegation that Ripple Labs sales of XRP were an illegal securities sale, tweeted pro-Ripple attorney John Deaton on Sunday.
Deaton, who said the Hinman documents will move into the public domain even if the SEC and Ripple agree to settle, added that XRP is underpriced and predicted it will attract more buyers and climb to US$1 and beyond.
The total market cap of cryptocurrencies dropped 1.13% in the past 24 hours to US$1.16 trillion, while the 24-hour market volume dipped 5.54% to US$29.64 billion.
Forkast 500 gains; Bitcoin NFT sales fall
In the non-fungible token (NFT) market, the Forkast 500 NFT index rose 1.34% to 3,409.12 in the 24 hours to 10:20 a.m. in Hong Kong, moving up 0.66% for the week.
NFT sales on Ethereum rose 18.19% in the past 24 hours to US$16.06 million, according to CryptoSlam data. The Solana, Polygon and Cardano networks also saw increased NFT sales in the past 24 hours.
The Bitcoin blockchain, vying with Ethereum for NFT supremacy, saw its 24-hour NFT sales drop 33.64% to US$4.31 million as the hype for $OXBT BRC-20 NFTs faded. The newly launched NFT collection, which accounts for more than a third of sales on the Bitcoin network, posted a  50.97% sales slide in the 24 hours to US$1.52 million.
Nakamigos, an Ethereum-based NFT collection, saw the largest sales in the same period across the market, rising 12.27% to US$2.06 million.
Elsewhere, Reddit Collectible Avatars, an NFT collection launched by Reddit in July 2022 that act as customizable avatars on the popular social media, had almost 10 million holders as of Tuesday morning, according to data from Dune Analytics, signalling a milestone for Reddit's Web 3.0 initiatives.
The growing popularity of Reddit's NFT project lies in its simplicity, said Web3 technology firm Redeem Co-Founder Toby Rush in an earlier commentary. "Importantly, Reddit's activation avoided any mention of NFTs. The assets were easy to understand and use, brought real utility to those who held them, and could be purchased with traditional fiat, not crypto."