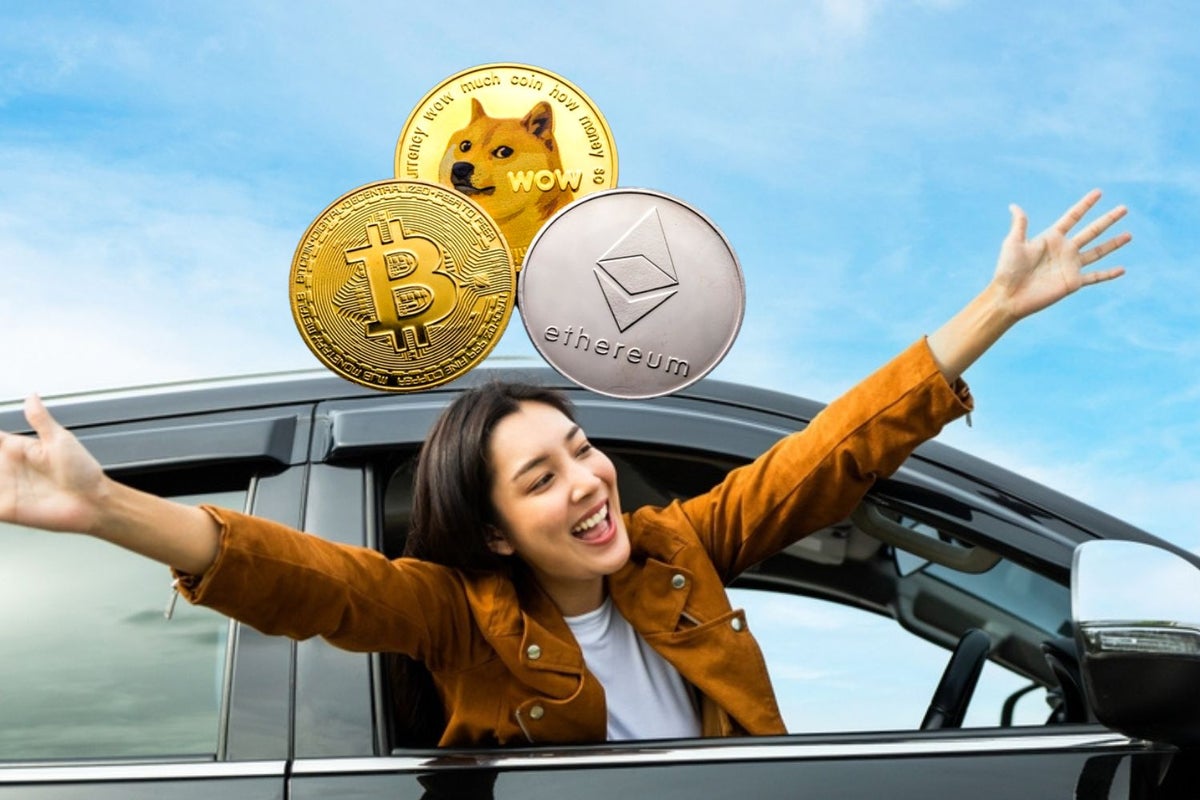 Bitcoin (CRYPTO: BTC) was edging slightly higher during Friday's 24-hour trading session, in tandem with the S&P 500, which was popping up over 1%.
The apex crypto was pulling Ethereum (CRYPTO: ETH) up slightly, while Dogecoin (CRYPTO: DOGE) was trading inverse to the major cryptos, declining about 0.5%.
Optimism that lawmakers will find a solution to the debt ceiling crisis has increased, causing markets to react positively, despite the risk that the Federal Reserve will hike rates again in June.
ENTER TO WIN $500 IN STOCK OR CRYPTO
Enter your email and you'll also get Benzinga's ultimate morning update AND a free $30 gift card and more!
Spot gold, like the crypto sector, was muted heading into the weekend, suggesting fear the U.S. is headed into a recession has lowered.
Traders and investors will be watching the crypto sector over the long weekend, for an indication as to how the stock market may behave next week.
---
"The Best Report Benzinga Has Ever Produced"
Massive returns are possible within this market! For a limited time, get access to the Benzinga Insider Report, usually $47/month, for just $0.99! Discover extremely undervalued stock picks before they skyrocket! Time is running out! Act fast and secure your future wealth at this unbelievable discount! Claim Your $0.99 Offer NOW!
Advertorial
---
Here's a look at Bitcoin, Ethereum and Dogecoin.
Want direct analysis? Find me in the BZ Pro lounge! Click here for a free trial.
The Bitcoin Chart: Bitcoin has been trading mostly sideways since May 12 and on Thursday, the crypto fell to the $25,864 mark and bounced up from the level. The price action caused Bitcoin to print a bullish double bottom pattern when paired to similar price action on May 12.
On Friday, Bitcoin was reacting to the pattern and bouncing up above Thursday's high-of-day, but the crypto rejected an upper descending trend line, which has been holding it down since May 6. If Bitcoin can break through the trend line, a longer-term reversal to the upside could be on the horizon.
Bitcoin has resistance above at $27,133 and $28,690 and support below at $25,772 and $25,288
The Ethereum Chart: Like Bitcoin, Ethereum is trading under a descending trend line, which has been holding the crypto down since May 6. Ethereum also rejected the area during Friday's session, but if the crypto can break above the trend line, a big reversal could be on deck.
If Ethereum is unable to break through the trend line, it may continue to push the crypto lower. If that happens, bullish traders want to see Ethereum hold above $1,737 or a longer-term downtrend could be on the horizon.
Ethereum has resistance above at $1,846 and $1,957 and support below at $1,717 and $1,564.
The Dogecoin Chart: Dogecoin is also trading under a descending trendline, which has been forcing the crypto lower since April 3. Like Bitcoin, Dogecoin formed a double bottom pattern on May 11 and May 25 near 7 cents and was attempting to break higher on Friday.
Bullish traders want to see big bullish volume come in and break Dogecoin above the trend line. Bearish traders want to see big bearish volume come in and push the crypto under the 7-cent mark, which could signal a downtrend is in the cards.
Dogecoin has resistance above at $0.075 and $0.083 and support below at $0.069 and $0.065.
See Also: Cryptocurrency Market News, How To's & Educational Guides
© 2023 Benzinga.com. Benzinga does not provide investment advice. All rights reserved.