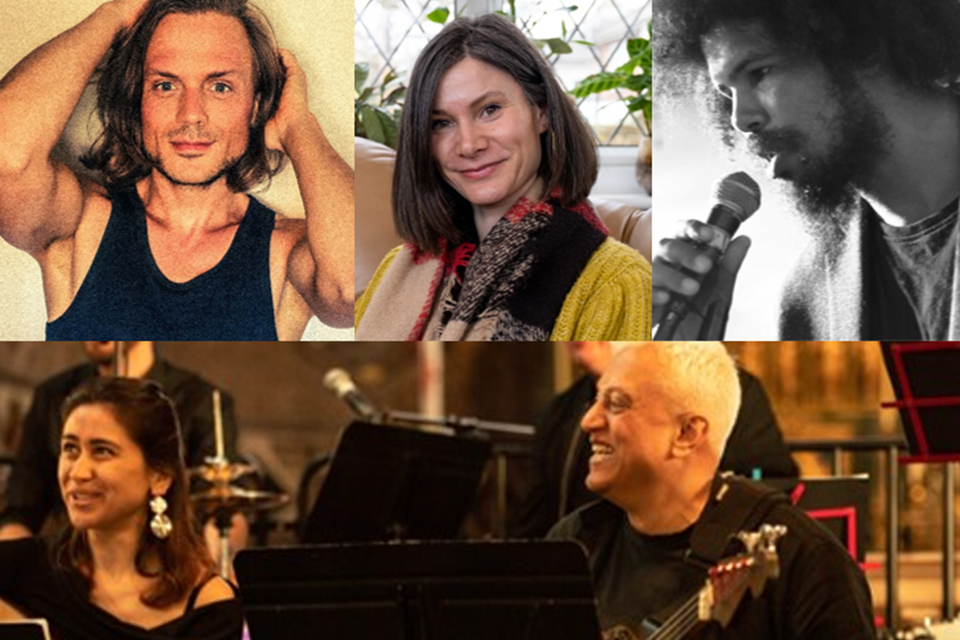 'An exciting prospect with endless possibilities', The Ripple Effect project will culminate in a celebratory concert this Thursday
The Third Orchestra will this week celebrate the culmination of its first outreach project since the orchestra returned from a three-year hiatus last year. The Ripple Effect project, which supports the development of three Southampton-based musicians to work with the orchestra, culminates with a celebratory concert on Thursday (30 March).
Developed in partnership with music charity Orchestras Live and concert venue Turner Sims Southampton, the initiative has supported the development of oboist Anna Durance, poet Issa Loyaan Farrah-Kelly, and electronic musician Matt Brombley.
Turner Sims concert hall manager Kevin Appleby says: 'The Ripple Effect perfectly reflects Turner Sims' mission to connect, move and inspire through music. We're thrilled to be bringing together the diverse creative talent of Southampton artists Matt, Anna and Issa, with the incredible musicians of The Third Orchestra. This is an exciting prospect with endless possibilities.'
Reformed in May last year after a three-year break, The Third Orchestra aims to reflect the demographic of its London home, with 50% of its members being Black, Asian and ethnically diverse and musicians hailing from Korea, China, India, Mauritius, Syria, Ukraine, Germany, the US, and multi-cultural artists from the UK. Members are also balanced in terms of gender and across generations with members ranging from 20-72 years of age. The orchestra aims to 'dissolve boundaries between cultures and build acoustic bridges between style and genre.'
The Ripple Effect project reflects the orchestra's core values, encouraging participants to draw on their heritage, tradition, and identity to create experimental new works. Through co-composition and writing days in both London and Southampton under the guidance of composer and Third Orchestra director Peter Wiegold, the three emerging musicians have co-created new music which will be presented to audiences for the first time on Thursday.