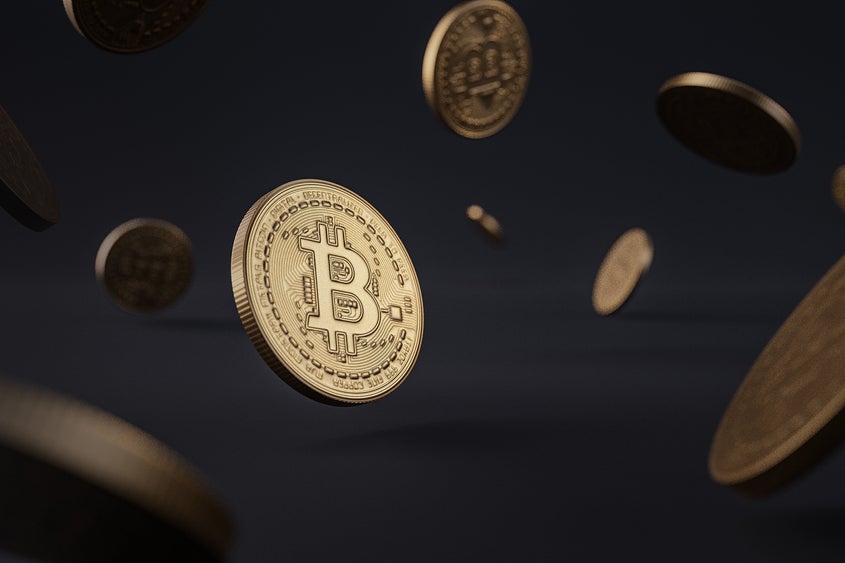 March 13, 2023 1:40 AM | 1 min read
The total cryptocurrency market cap climbed back above $1 trillion in the last 24 hours. This comes in light of the news that depositors of now-closed Silicon Valley Bank (NASDAQ:SIVB) and Signature Bank (NASDAQ:SBNY) will be able to get their funds out, spurring Bitcoin (CRYPTO: BTC) and Ethereum (CRYPTO: ETH) higher. 
What Happened:  Data from CoinGlass revealed that in the past 24 hours, more than $152 million in shorts were liquidated.
Over 53,519 traders were liquidated, and the total liquidations stand at $212.24 million. The largest single liquidation order happened on Binance at $7.42 million.
ENTER TO WIN $500 IN STOCK OR CRYPTO
Enter your email and you'll also get Benzinga's ultimate morning update AND a free $30 gift card and more!
See More: Top Indian Apps That Give Bitcoin, NFT Rewards
Among the assets affected were ETH, worth $78 million, followed by BTC worth $63 million. Binance witnessed the largest shorts liquidation, with $19 million getting liquidated.
The top 30 coins such as Cardano (CRYPTO: ADA), Polygon (CRYPTO: MATIC), Solana (CRYPTO: SOL), Litecoin (CRYPTO: LTC), Avalanche (CRYPTO: AVAX), and Filecoin (CRYPTO: FIL) have all surged by more than 10% as well. 
Price Action: At the time of writing, BTC was trading at $22,323, up 8.0%, ETH at $1,595, up 7.78% in the last 24 hours, according to Benzinga Pro.
Read More: Bitcoin Jumps To $22K, Ethereum, Dogecoin Rally As Team Biden Cushions SVB Blow
© 2023 Benzinga.com. Benzinga does not provide investment advice. All rights reserved.