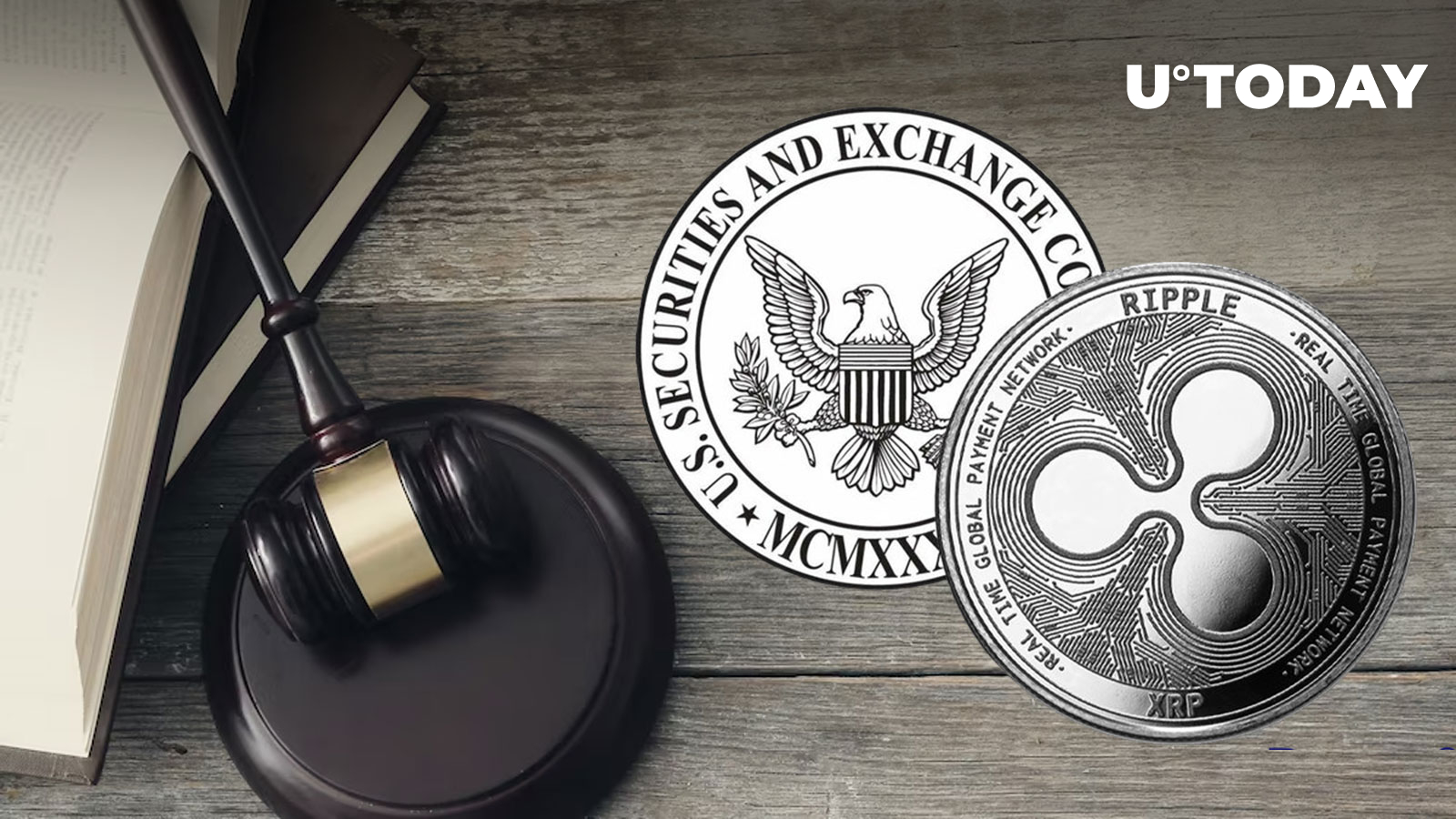 Alex Dovbnya
The outcome of the legal battle between Ripple and the SEC may soon be decided, and attorney Scott Chamberlain has predicted five possible outcomes
Read U.TODAY on
Google News
The much-anticipated legal battle between Ripple and the U.S. Securities and Exchange Commission (SEC) may soon come to a close, and attorney Scott Chamberlain has made his predictions on how it will play out.
Chamberlain took to Twitter to outline five possible outcomes of the case, which centers on whether Ripple's XRP token is a security that must be registered with the SEC.
His first prediction was a summary judgment in favor of Ripple's Chris Larsen and Brad Garlinghouse, as Chamberlain believes the SEC does not have enough evidence to support its claim that the two executives knowingly or recklessly sold an unregistered security.
The second potential outcome is a summary judgment for Ripple regarding overseas sales. Chamberlain argues that Ripple's sales of XRP on overseas exchanges are not within the court's jurisdiction, and setting a precedent that deems those transactions as finalized in the US would be a wholly new development.


His third prediction is for a summary judgment dismissing the part of the case that asserts XRP itself is a security. He believes no precedent supports the digital asset itself being classified as a security, and that the SEC's claim was a contrivance to avoid having to prove each sale and to sidestep the problem of overseas sales.

The fourth possible outcome, according to Chamberlain, is that the case proceeds with a limited scope, focusing solely on whether any of Ripple's sales of XRP in the US involved an unregistered investment contract.
Finally, the lawyer predicts that the case could end in a settlement. He believes that the SEC may have underestimated the fact that most of Ripple's sales occurred on overseas exchanges through algorithmic trading. Once these overseas and secondary market sales are excluded, Chamberlain argues that there is not enough substance left for the SEC to pursue.
The outcome of the case remains to be seen, but Chamberlain's predictions will certainly add fuel to the ongoing debate. As reported by U.Today, Ripple CEO Brad Garlinghouse recently predicted that the lawsuit would resolve this year.