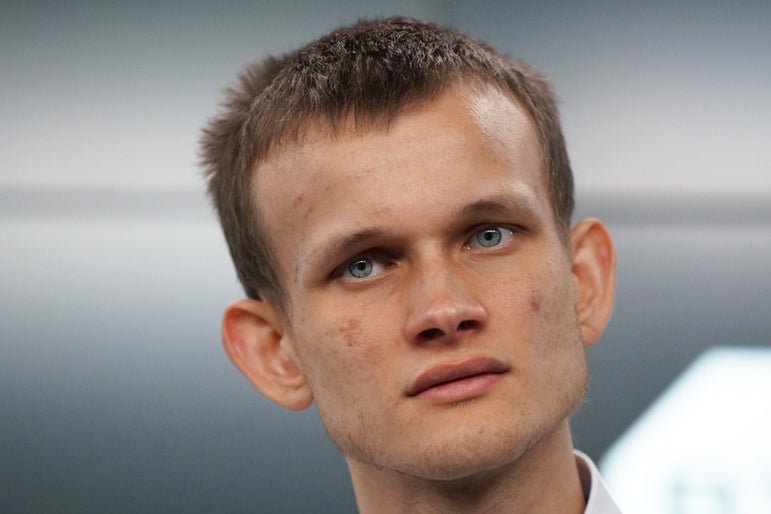 March 17, 2023 7:49 AM | 2 min read
Ethereum (CRYPTO: ETH) co-founder Vitalik Buterin has stressed the need for individuals to take responsibility for the security of their own assets. 
What Happened: Buterin, in a Reddit post, discussed the importance of multi-sig and social recovery wallets for securing cryptocurrency assets. He explained that these tools both use the concept of guardians or signatories for added security, but differ in implementation and use cases.
Self-custody is important. And social recovery and multisig is a great way to do it.

A quick reddit post on how I think about choosing guardians for social recovery and multisig wallets:https://t.co/FY1iyJ6BFC

— vitalik.eth (@VitalikButerin) March 17, 2023
ENTER TO WIN $500 IN STOCK OR CRYPTO
Enter your email and you'll also get Benzinga's ultimate morning update AND a free $30 gift card and more!
See More: Top Indian Apps That Give Bitcoin, NFT Rewards
With multi-sig wallets, funds are securely held with multiple signatories, reducing the risk of loss due to a centralized entity. He said using a multi-sig wallet offers the holder the assurance and peace of mind that funds are safe and secure without solely relying on the user to take all the necessary security measures. 
Social recovery wallets offer an extra layer of security — in addition to the protection that comes with a single key to sign transactions — without sacrificing user-friendliness. 
Buterin notes that with emerging technologies like ERC-4337 account abstraction and advanced wallet services like Soul Wallet, social recovery wallets make it easier for users to sign transactions, even if their key is lost. "In general, once social recovery wallets become mature enough, my recommendation will be to use social recovery for hot wallets that store a small portion of a person or organization's funds, and multisigs for cold wallets that store a person or organizations' savings," he added.
Price Action: At the time of writing, ETH was trading at $1,717, up 3.43% in the last 24 hours, according to Benzinga Pro data.
Read More: Bitcoin, Ethereum, Dogecoin Rise Amid Tight Labor Market: Analyst Says Cryptoverse Could 'Look More Attractive' Than Equities
© 2023 Benzinga.com. Benzinga does not provide investment advice. All rights reserved.