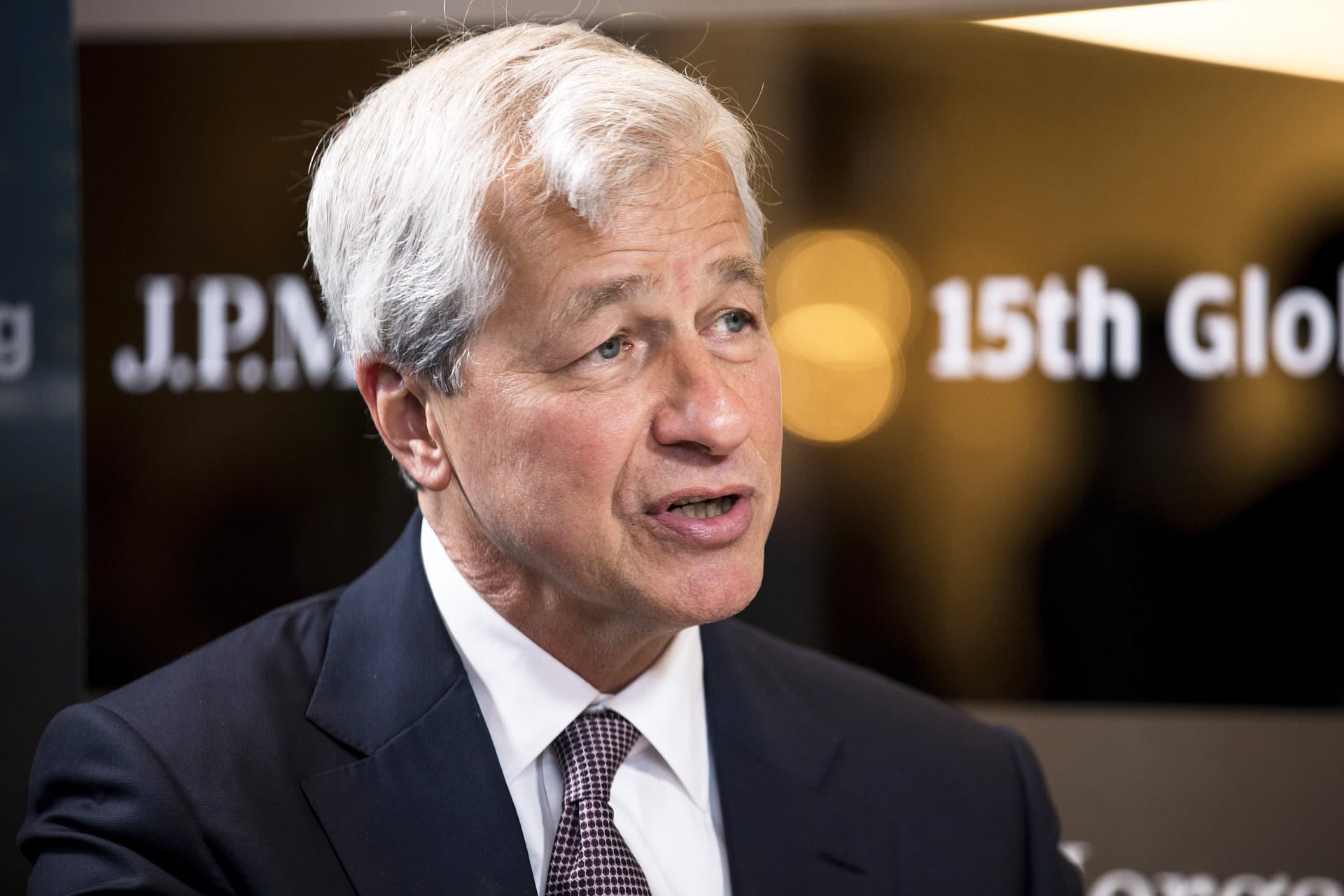 JP Morgan CEO, Jamie Dimon is regularly vocal on the topic of digital assets and Bitcoin. Dimon regularly partakes in interviews discussing blockchain and the overall cryptocurrency markets as a whole. So does Dimon support Bitcoin and blockchain technology in general? Let's find out!
Also Read: Ripple: XRP Eyes $0.40 After Receiving $900 Million in Inflows
JP Morgan CEO Is A Blockchain Bull, Bitcoin Bear
Jamie Dimon remains to be a blockchain technology bull and a Bitcoin bear. Dimon agreed in a recent interview with CNBC's Swank Box, that blockchain technology is indeed a boon and not a bane. He revealed that JP Morgan uses blockchain tech to move information and money across the globe.
While JP Morgan utilizes blockchain, its CEO is an avid skeptic of Bitcoin. When asked by the CNBC host early this year about blockchain, Dimon spoke in length about its use cases. When pressed about Bitcoin in the same interview, Dimon said, "I don't care about Bitcoin, so we should just drop the subject".
Also Read: Has Bitcoin Finally Entered Into its Bull Phase?
He added that talking about Bitcoin is simply a waste of his time that won't meet a logical end. "I think all of that has been a waste of time and why you guys waste any breath on it is totally beyond me," he said.
While he praised the blockchain technology sector, he also called cryptocurrency markets a "decentralized Ponzi scheme" in the same breath. "Bitcoin itself is a hyped-up fraud, a pet rock," he said.
The JP Morgan CEO also poked fun at the 21 million supply cap limit placed for Bitcoin by Satoshi Nakamoto. "How do you know it's going to stop at 21 million? Maybe it's going to get to 21 million and Satoshi's picture is going to come up and laugh at you all," he said.
In conclusion, Jamie Dimon is an avid blockchain technology enthusiast but, he is equally against Bitcoin in a similar fashion.