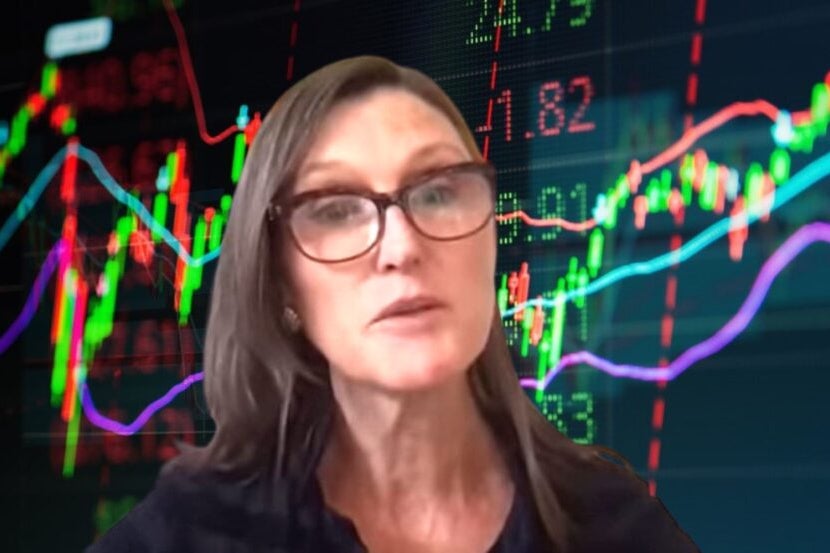 Cathie Wood-led ARK Investment Management seems to have scaled back on its bullish stance on Chinese EV-makers as its funds continue to offload stakes in select companies.
What Happened: ARK funds sold shares in Beijing-based electric scooter-maker Niu Technologies NIU and Guangzhou-based electric vehicle manufacturer Xpeng Inc XPEV on Monday.
The ARK Autonomous Tech. & Robotics ETF ARKQ sold over 128,000 shares of Xpeng at an estimated valuation of over $1.24 million based on Monday's closing price.
See Also: Best Penny Stocks
It is noteworthy that the sale comes after Bernstein downgraded XPeng stock from 'Outperform' to 'Market Perform' and lowered its price target from $16 to $12. Bernstein analyst Eunice Lee expects XPeng to face pressure from growing competition and, therefore, has lowered sales volume outlook for many of its models.
According to Cathiesark website, Wood's funds have been offloading Xpeng shares this year with the last purchase done in November 2022. Xpeng is now the 33rd holding in the ARK Autonomous Tech. & Robotics ETF with a weight of just 0.39%.
ARK's outlook on Niu appears to be on similar lines as that of Xpeng. The fund also sold over 112,000 shares of Niu Technologies at an estimated valuation of over $426,000. Niu's Q4 sales declined to RMB612.27 million ($88.77 million) from RMB986.05 million due to decreased sales volume of 41.9%.
Major Buy: Wood's funds seemed to have used Monday's investor pessimism on Coinbase Global Inc COIN as they continued to hike stake in the company. The flagship ARK Innovation ETF ARKK and the ARK Next Generation Internet ETF ARKW cumulatively bought over 37,000 shares of Coinbase at an estimated valuation of over $2.35 million.
Read Next: Long-Term Treasuries Suffer Worst Day In 2023 As Markets Rethink Fed Policy Path