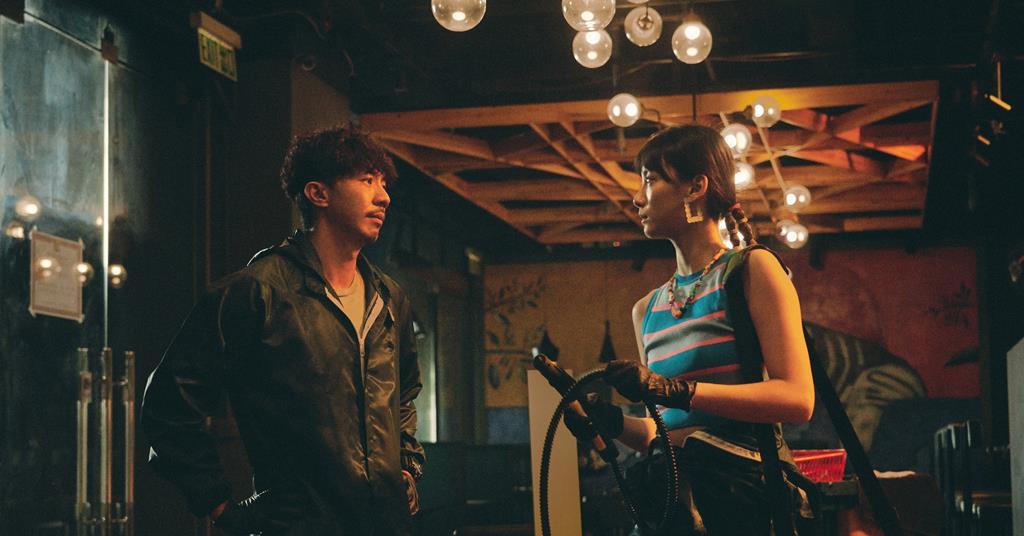 An exciting new generation of local filmmakers is emerging in Hong Kong. This was epitomised last October when Hong Kong Asian Film Festival was bookended with four titles that were all local first features.
The 19th edition of the festival opened with Eric Tsang Hing-Weng's Hong Kong Family and Lam Sum's The Narrow Road, before closing with Ka Sing Fung's Lost Love and Anastasia Tsang's A Light Never Goes Out.
"We are happy to be part of this rare phenomenon, with a new crop of directors who persevered and got their films made during Covid," says Lost Love producer Katherine Lee. "Their local subject matter, geared towards local audiences, helps us reflect on society and our own situation."
Lee, a veteran film executive in co-productions and international sales, adds: "Unlike the New Wave that emerged from the late 1970s — led by the likes of overseas-educated Ann Hui and Tsui Hark, who brought back western approaches and challenged local norms with daring genre films — what we have now are more like ripples in the water. But more quality films will create a significant ripple effect and become a force."
The young filmmakers are already joining forces to build a Hong Kong team spirit. In an unprecedented show of support, six first-time feature directors turned up at a post-screening event for The Narrow Road in early January. They called for increased audience support when the film got off to a slow start opposite Hollywood juggernaut Avatar: The Way Of Water.
Backed by mm2 Studios Hong Kong, The Narrow Road follows the struggles of a hardworking cleaner and a young single mother in pandemic Hong Kong. It marks the solo directorial feature debut of Lam, who previously co-directed May You Stay Forever Young with Rex Ren.
Among the six directors were Eric Tsang, Anastasia Tsang and Ka, whose films were supported by the First Feature Film Initiative (FFFI), administered by the Hong Kong Film Development Council (FDC). The other filmmakers were Nick Cheuk, director of Time Still Turns The Pages (see below); Ho Cheuk Tin, director of box-office hit The Sparring Partner; and Malaysia-born Hong Kong-based Lau Kok Rui, who helmed Golden Horse winner The Sunny Side Of The Street.



Scroll down for upcoming FFFI projects
The soft grant money from FFFI has been instrumental in giving opportunities to new directors and creating a strong pipeline of first films. It has provided more than $15.3m (hk$120m) in funding for 24 debut features since its launch in 2013, which includes successful titles such as Wong Chun's Mad World, Oliver Chan's Still Human, Norris Wong's My Prince Edward and Chan Kin Long's Hand Rolled Cigarette.
Since 2019, FDC has doubled the number of FFFI recipients to six per edition and the grant has been raised from $414,000 (hk$3.3m) to $637,000 (hk$5m) for the higher education institution group and from $700,500 (hk$5.5m) to $1m (hk$8m) for the professional group.
"FFFI winners are required to complete productions within the subsidy provided by the government, with the objective of training up their experiences in producing films with limited resources," says FDC chairman Wilfred Wong. "On the other hand, without other [commercial] investments, they can also enjoy more autonomy on creativity.
"With their daring attitude and refreshing vision, Hong Kong cinema has opened up a scene that we have never seen before. The new faces and creative energy project a promising future."
The next level
Some of the FFFI features may have performed well in their home market and won recognition at international festivals, but they have also tended to be small-scale dramas restricted by their relatively small budget.
One upcoming project aims to break the mould. Directed by stuntmen Albert and Herbert Leung, Stuntman (see below) pays tribute to Hong Kong's most famous action genres and will feature two action and gunfire scenes despite the tight $1m (hk$8m) budget set by FFFI.
"Introducing more commercial elements will make the film more appealing to mainstream audiences," says Angus Chan, producer of Stuntman and founder of production company and sales agent Entertaining Power. "FFFI is already a good label. We will take it to the next level if we can find international distribution."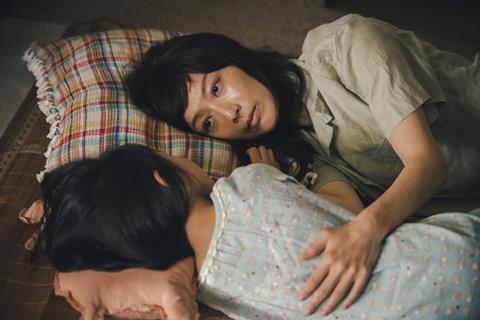 While veteran producers are paired with first-time directors to help steer the production, Hong Kong sales agents are also supportive of FFFI projects, assisting with local distribution and international sales. Golden Scene picked up earlier FFFI titles such as Mad World, Still Human and My Prince Edward, while Edko Films has Hand Rolled Cigarette and Hong Kong Family. Media Asia recently took Lost Love and mm2 has the upcoming Time Still Turns The Pages.
A batch of first- and second-time directors of more mainstream fare is also performing astoundingly, taking the box office by storm since the second half of 2022. Visual-effects specialist Ng Yuen Fai's directorial feature debut Warriors Of Future, scriptwriter Sunny Chan's second film Table For Six, theatre director/actor Kearen Pang's second film Mama's Affair and seasoned assistant director Ho Cheuk Tin's directorial debut The Sparring Partner have all played a part in reviving the flagging box office of local films — a problem that predates the pandemic.
More recently, Jack Ng's A Guilty Conscience became the first local film ever to cross hk$100m ($12.7m), a milestone only previously achieved by Hollywood blockbusters such as Top Gun: Maverick. The courtroom drama, which marks the feature debut of scriptwriter-turned-director Ng and was partly financed by FDC's Film Production Financing Scheme, is the ninth highest-grossing film of all time in Hong Kong.
Looking ahead, FDC is also launching initiatives to encourage co-productions between Hong Kong and Asian countries and develop OTT content. 
Upcoming FFFI projects
Fly Me To The Moon
Dir Sasha Chuk Prod Stanley Kwan
This drama, which takes part in HAF's work-in-progress section during Filmart, revolves around two immigrant sisters in the 1990s who move from China to join their drug-addict father in Hong Kong. The cast is led by Wu Kang Ren (Netflix's Copycat Killer), Wu Chien Ho (A Sun) and Angela Yuen (The Narrow Road). Chuk's Taiwan-set short film Plain Sailing won the gold award of the open category at Hong Kong's ifva Awards in 2022. Producer Kwan's credits include Center Stage, which won Maggie Cheung the best actress award at the Berlinale in 1992.
Contact The Flow Of Words 
Time Still Turns The Pages
Dir Nick Cheuk Prod Derek Yee
This drama follows a high-school teacher who recalls his traumatic childhood after he finds an anonymous suicide note and must find the troubled student before tragedy strikes. The cast includes Siuyea Lo (Suk Suk), Ronald Cheng (Chilli Laugh Story) and Hanna Chan (G Affairs). Director Cheuk previously wrote Wilson Yip's Paradox from the SPL: Sha Po Lang series and Zombiology: Enjoy Your Tonight. His short film Waiting To Drown was the open category's silver award winner at the 2013 ifva Awards. Producer Yee was a high-profile actor with the Shaw Brothers studios in the 1970s before turning to directing. His recent directing credits include In Search Of Lost Time.
Contact mm2 
Stuntman
Dirs Albert Leung, Herbert Leung Prod Angus Chan
Starring renowned action director Stephen Tung, Stuntman pays tribute to the rich history of Hong Kong action films, focusing on a once-famous stunt director who pursues a comeback but disrupts the relationship with his daughter in the process. Terrance Lau and Cecilia Choi, both from Beyond The Dream, co-star in the film, which is in production. The Leung brothers are experienced stunt performers and have also directed short films. Producer Chan is an executive producer of blockbusters such as Cyber Heist and Twilight Of The Warriors: Walled In.
Contact Stuntman Film Production 
The Wonder
Dir Riley Yip Prod Fruit Chan
Featuring Marf Yau from girl band Collar in her film acting debut and newcomer Sheena Chan, The Wonder follows a high-school student with a speech disorder who uses different personas to sell second-hand lingerie online and attracts unexpected attention. Production is scheduled to start in late March. Director Yip is a co-writer of 2016's Weeds On Fire, one of the first FFFI recipients. She has also worked as a drama series writer at Hong Kong Television Network (HKTV). Producer Chan is best known for 1997's micro-budget feature Made In Hong Kong.
Contact The Wonder Film Productions