XRP price has been stagnating in the same region for quite some time and shows no signs of breaking out. This development is likely to continue while other altcoins have more than doubled in price in the last 10 days. Regardless, investors need to be cautious as a market reversal is likely on the cards for Ripple.
Bitcoin, the largest asset by market capitalization, is currently exchanging hands below the average price investors originally paid for it, a key market watermark known as the 'Realized Price' level. The Realized Price (RP) – currently at around $19,700 – in reality provides a dynamic level of support and resistance as bulls will often make a stand at levels where they originally bought, in an effort to push the market back up into 'profit'. Thus the fact Bitcoin price has slipped below the RP is one sign the market may be nearing a cycle low, however, there may be more blood before the confirmation signal for bulls to go long is given.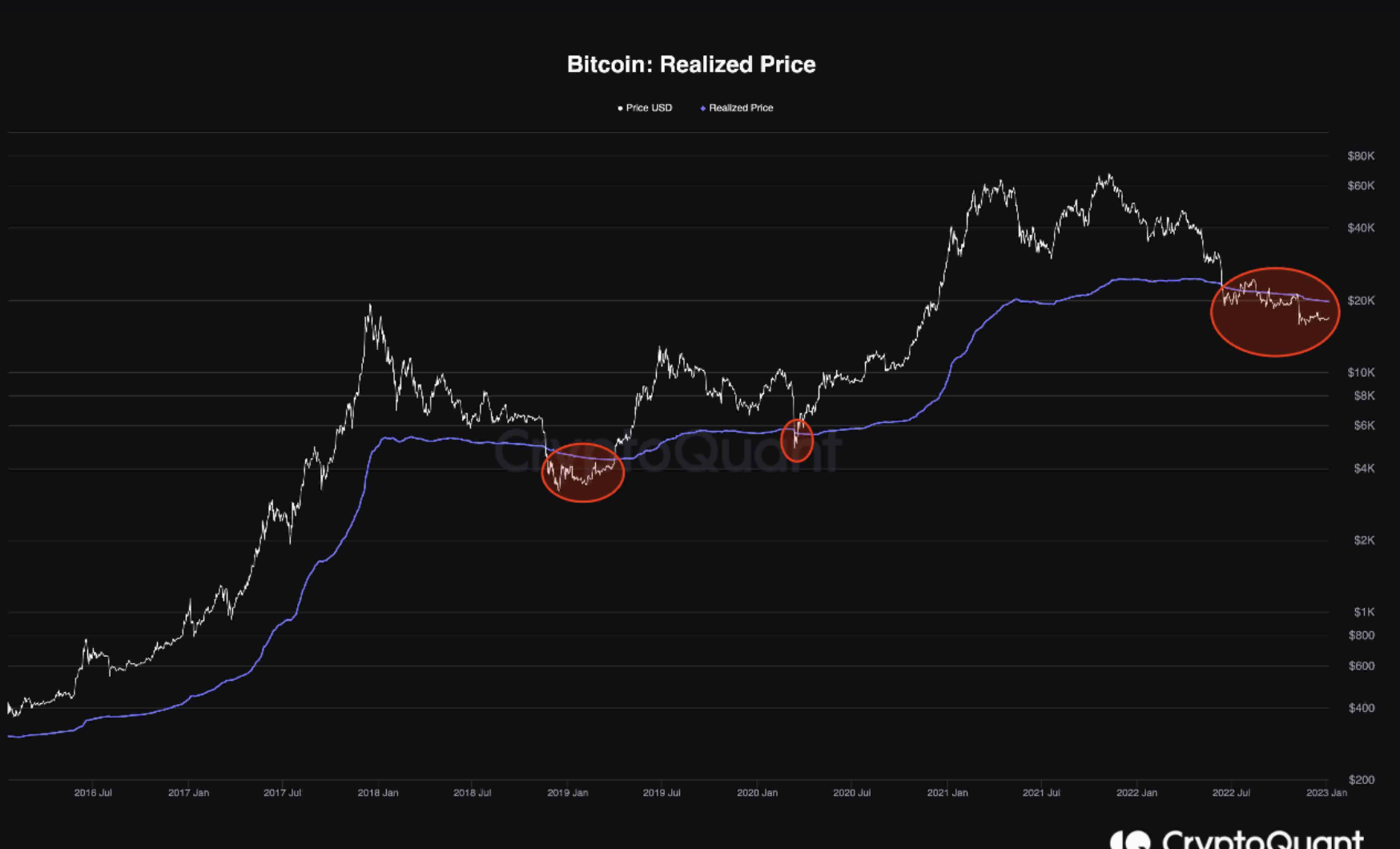 Binance, the world's largest cryptocurrency exchange by volume has added 91.57 trillion SHIB tokens to its holdings, across four wallets. Data from crypto intelligence tracker Etherscan.io shows the crypto exchange platform's dominance in Shiba Inu holdings when compared to Crypto.com, KuCoin, Huobi and Bybit.