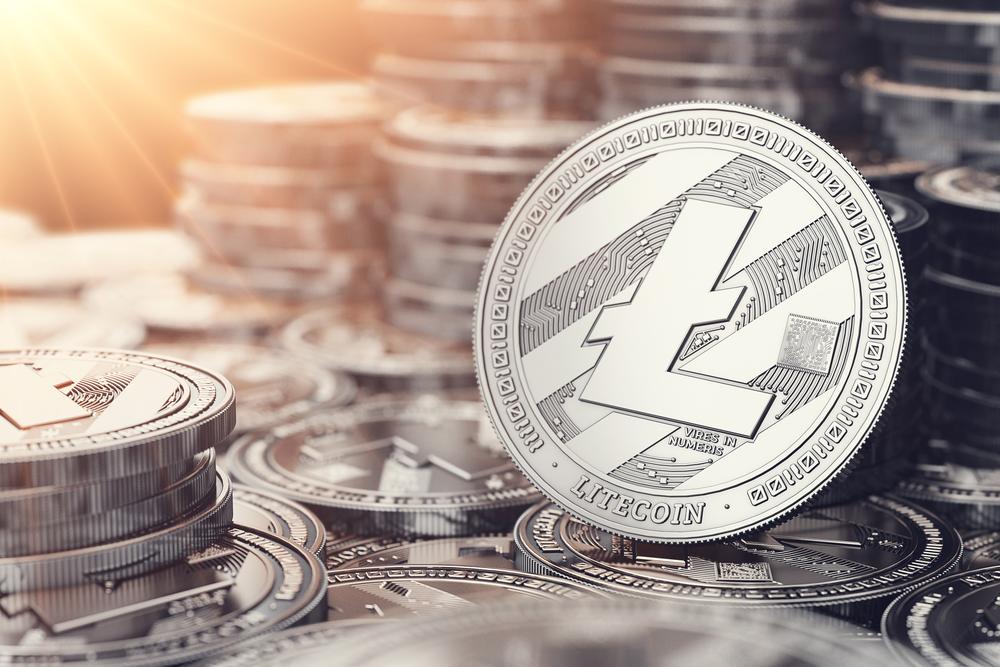 Source: Wit Olszweski – Shutterstock
Citing past pre-halving rallies, a crypto strategist explains that Litecoin (LTC) could rally 285% from the bottom. i.e. up to $150 by the August 2023 halving event.
The LTC price has already jumped 60% over the last three months. Analysts are expecting another 80% price pump from here.
---
The altcoin space is currently showing strong optimism since the beginning of this week. However, one altcoin which has stood out over the last few weeks is Litecoin (LTC). LTC has been outperforming Bitcoin and some of the top-tier altcoins in the market.
As of press time, Litecoin (LTC) is currently trading at a price of $82.10 with a market cap of $5.9 billion. On a 3-month chart, the LTC price is already up by 60% and some market analysts believe that the party is yet not over!
Litecoin is all scheduled for one of the most awaited this year in 2023 i.e. the Litecoin halving. This will be the third halving event in the history of the Litecoin blockchain's existence and analysts are betting big on it.
Popular crypto analysts and strategist Rekt Capital made a detailed analysis and is predicting a massive LTC price pump this year. Explaining his behavioral analysis for Litecoin (LTC) with respect to the past halving events, he notes that LTC has a tendency to rally pre-halving.
Rekt Capital notes that LTC pre-halving 1 rally lasted for 90 days. Similarly, the LTC pre-halving 2 rallies lasted for 180 days. Citing a pattern here, the analyst explained:
It looks like $LTC Pre-Halving rallies may be lengthening in time. If this upcoming #LTC Pre-Halving rally lasts twice as long as the previous PH rally, then this rally will last ~365 days. Which finds confluence with a May 2023 top.
Litecoin Halving in 2023
There's quite a bit of euphoria around the crypto halving events as we have seen with past Bitcoin and Litecoin halvings. These halving events cut the mining rewards to half every time and lead to a drop in the LTC supply which in turn pushes the price of the crypto higher.
The Litecoin halving event will supposedly happen in August 2023. As per Rekt Capital's expectation, LTC could rally up to +285% (from the bottom) before the August 2023 halving event. This means that the LTC price could jump all the way to $150 before flashing the bullish exhaustion.
However, the crypto strategist also warns about the post-halving scenario and the chances of a heavy retracement following it. Rekt Capital noted:
          No spam, no bullshit, only insights. You can unsubscribe at any time.
Once $LTC forms its Pre-Halving top… #LTC tends to strongly retrace (min. -75%) And when that correction ends, LTC tends to form a new Accumulation Range. Interestingly, these Post-Halving $LTC ranges develop at a Higher Low (orange) compared to where #LTC bottomed prior to the Halving.
Based on charts, Rekt Capital is expecting a 60 percent retracement from the pre-halving top. He also notes that after this, LTC could consolidate for a year before signaling another breakout.