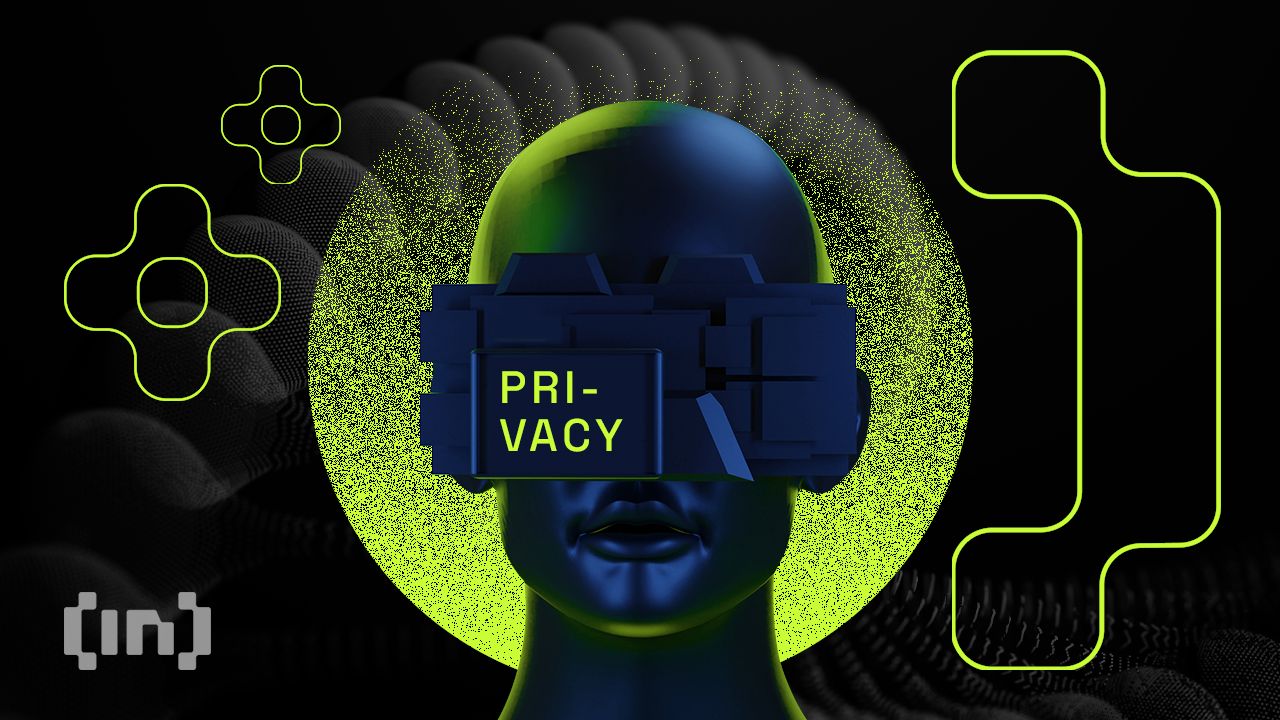 A blockchain group of more than 30 members shared an open letter directed to the upcoming new members of the U.S. Congress. The letter advocated for regulations that protect privacy and support privacy-focused cryptocurrencies. 
Privacy is a fundamental human right. A right increasingly under assault by the powers that be. Nowhere is this more acute than when it comes to one's finances. Governments, bankers, and criminals can glean much information on someone if they know what one owns and buys. 
Bitcoin, the largest cryptocurrency by market, is not fully private. And while you might not know the identity of any given Bitcoin address, it's possible to analyze certain aspects. How much does it hold, how long is it had said funds, has it interacted with any other addresses, and can transactions be traced to particular exchanges?
Cryptocurrency and Privacy 
All of this can easily be found through blockchain auditing tools that help someone draw a picture of a Bitcoin address's interactions. Most blockchains are public and immutable, which means once a transaction has been sent and time-stamped, it cannot be altered.
This feature is important for the Bitcoin blockchain to ensure that the transactions of all participants are true and verifiable. However, this comes at the cost of complete privacy.
Initially, many who used the Bitcoin network were not so concerned about this aspect; they used Bitcoin as if it was entirely private. 
Back in the days of the Silk Road, Bitcoin was used just like that. Some users even sent these funds directly to exchange accounts in their name, and once someone can attach a real-world identity to a Bitcoin address, they know whose door to knock on.
Here's where privacy coins such as Monero (XMR), Zcash (ZEC), and Dash (DASH) found their niche.
Keeping privacy intact
Given the rise in bad actors, regulators look to enforce know-your-customer statutes on every crypto wallet, and the importance of privacy coins is becoming ever more apparent. A report published in 2020 by law firm Perkins Coie called 'Anti-Money Laundering Regulation of Privacy-Enabling Cryptocurrencies' addresses these issues.
The report highlighted key areas regarding privacy coins, including the need to protect privacy rights. Due to their regulatory uncertainty, crypto institutions have mostly shied away from dealing much with privacy coins. Despite this, Grayscale Investments filed for a Monero Trust despite heavy criticisms from lawmakers.
Many other crypto VCs have been pouring hundreds of millions of dollars into other privacy-oriented cryptocurrencies. This was also the case with Secret Network in 2022. Last year, Digital Currency Group (parent company of Grayscale) CEO Barry Silbert put significant support behind this sector. 
Privacy coins have been controversial since they were created, primarily because of their association with illicit activity and features that allow them to skirt financial regulations.
The Organization on Economic Cooperation and Development (OECD) could potentially hinder the rise of privacy coins under new tax measures in 2023. In addition, the U.S. and EU may also put up roadblocks on privacy coins due to concerns of money laundering.
A legislative draft coming out of the EU is even reportedly proposing to outlaw privacy coins: 
"Credit institutions, financial institutions, and crypto-asset service providers shall be prohibited from keeping…anonymity-enhancing coins." 
If passed, this would prohibit people from possessing cryptocurrencies such as Monero (XMR) and Zcash (ZEC), Dash (DASH), Decred (DCR), Firo (formerly Zcoin), Verge (XVG), and Horizon (ZEN), among others.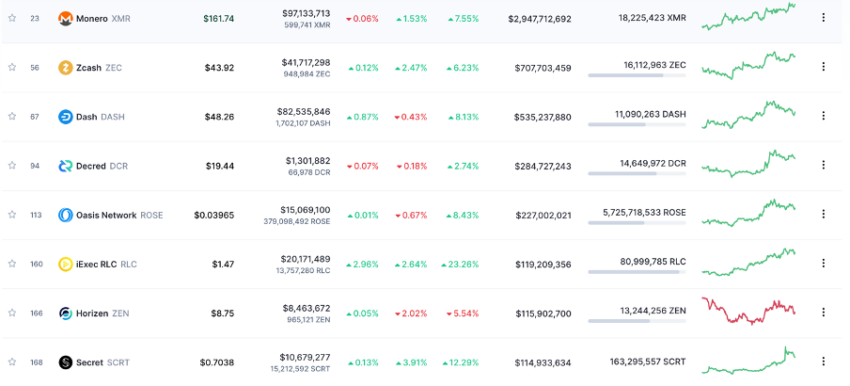 Taking a Stand Against Regulators 
Considering the moves from regulators, blockchain groups have banded together in revolt against the motion. In a report shared with BeInCrypto, the digital advocacy group Fight for the Future wrote an open letter to the upcoming new members of the U.S. Congress. This group includes players such as the Blockchain Association, DeFi Education Fund, Ledger, Nillion Network, and Protocol Labs. 
Shedding further light on privacy coins, the report states: 
"Tools like Signal, Firefox, Tor, and Filecoin (as well as projects run on zero-knowledge proofs such as Zcash or MobileCoin) are an illustration of the robust digital future you should foster: ensuring privacy, security, access to knowledge, and freedom of expression do not continue to be undercut by Big Tech's perverse economic incentives or bad policy." 
This follows the "clumsy, misguided legislative and regulatory actions" that put up obstacles preventing innovations in the cryptocurrency and privacy coin sectors. The letter urged the lawmakers to protect privacy rights, champion end-to-end encryption, and safeguard personal data. It further called for "working to identify and correct power imbalances." 
BeInCrypto reached out to one of the participating groups, Electric Coin Co. (ECC), for more insights regarding the movement. Paul Brigner, the head of U.S. Policy and Strategic Advocacy at ECC, told BeInCrypto:
"Zcash and the related technologies we build to preserve user privacy are essential for giving individuals around the world an opportunity to have economic freedom."
At the time of press, the letter has a total of 36 signatures, with more blockchain-focused groups joining the motion. 
Disclaimer
All the information contained on our website is published in good faith and for general information purposes only. Any action the reader takes upon the information found on our website is strictly at their own risk.