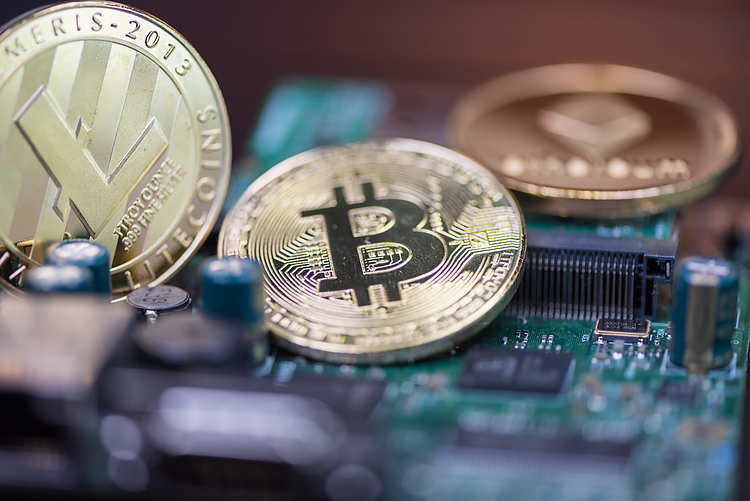 Bitcoin price is hovering at the cusp of critical support, trading at $22,640.
According to Goldman Sachs, Bitcoin emerged as the asset with the highest risk-adjusted return of 3.1.
The ranking placed Bitcoin above the likes of Gold, the US 10-year Treasury bond and the S&P 500 index, among others.
Bitcoin price had managed to recover all of its losses from November 2022, when the king coin slipped to trade at $15,000. Since then, BTC has attempted to rise further and clear a seven-month-long hurdle, in effect pushing the price above $25,000.
Goldman Sachs says Bitcoin was the best-performing asset in 2022
Goldman Sachslabeled Bitcoin as the best-performing asset of 2022, calculated on the basis of total return and risk-adjusted returns on the asset. In the case of Bitcoin, the risk-adjusted returns, or sharpe ratio, emerged as the highest at 3.1 in comparison to not just other cryptocurrencies, but other asset classes in the market.
This makes Bitcoin the best-performing asset in comparison with the traditional financial markets assets as well. This is because the volatility is far lower in TradFi than in the crypto market. However, despite the fluctuations in the crypto market throughout 2022, Bitcoin ranked better than the likes of the S&P 500 index, Nasdaq 100, Gold and even the 10-year US Treasury bond. 
Goldman Sachs' report
As for the volatility, over the year, Bitcoin price has witnessed significant ups and downs, with the value of the king coin touching the $48,000 mark. However, the consistent failure and subsequent bankruptcies of Three Arrows Capital (3AC) and Celsius brought on the first contagion wave, which was reignited over the last two months of 2022. 
In November, already struggling to recover, BTC got hit by the crash induced by the FTX collapse, which wiped out any recovery, bringing the asset to $16,100. Since then, the king coin has managed to recoup not only its FTX-crash decline, but further to trade at $22,619.
Bitcoin price set to go up
Bitcoin price might be able to continue its uptrend as the cryptocurrency has been keeping its movement constricted to sideways. This allows for the build-up of a bullish momentum, which would shoot the price up toward $25,000.
This would be possible if the king coin kept above the immediate support level at $22,557. In doing so, a breach of $23,216 and tagging the critical resistance level at $23,956 is possible. Flipping the same into a support floor is necessary for BTC to climb to $25,000.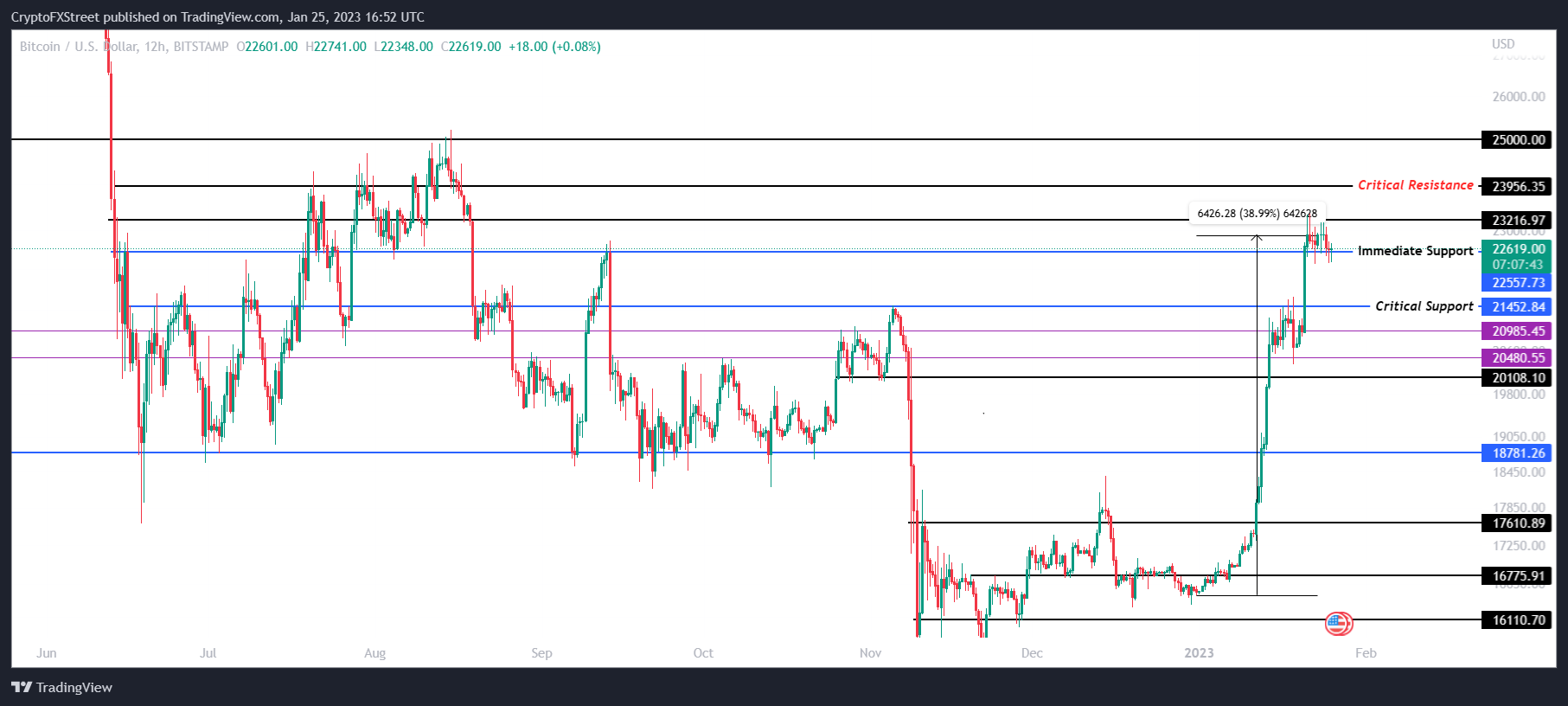 BTC/USD 12-hour chart
However, if the immediate support is lost, Bitcoin price would slip straight to $21,452. A daily candlestick close below the latter would invalidate the bullish thesis, bringing the price back below the November 2022 highs towards $20,000 or even lower.