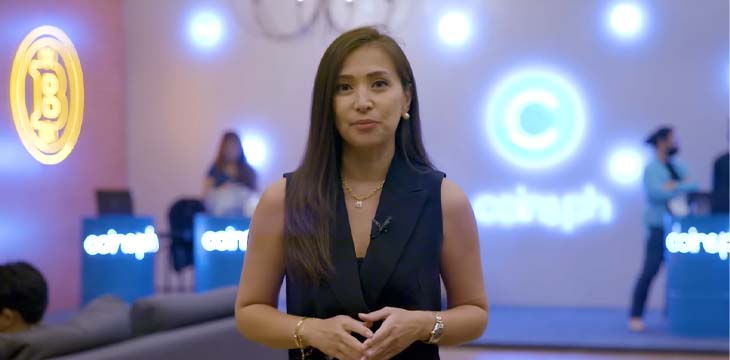 width="562″ height="315″ frameborder="0″ allowfullscreen="allowfullscreen">
The Philippines has become a global epicenter of blockchain and digital asset adoption, and during the recent Philippine Fintech Festival, leaders from Web3, fintech, and the Bitcoin industry delved into how the country can cement its place as a global blockchain hub.
The Philippines is a global leader in blockchain gaming and was ranked second by Chainalysis for digital assets adoption this year. At its peak, Axie Infinity revealed that about 40% of its users were from the Southeast Asian country, and while Axie may have fallen out of favor following the March hack, the blockchain gamers have continued to grow.
"[The Philippines] is probably far ahead of anywhere else in the world. I've been to other countries where the regulation stifles the growth, especially when it intersects with banking and money," Mark Veron, the vice chairman of the Fintech Philippines Association, told CoinGeek's Claire Celdran.
The Bangko Sentral ng Pilipinas (BSP) has played a big role in promoting digital asset adoption, Veron added. Unlike in most countries where digital assets are either unregulated or too strictly regulated, the BSP has struck the perfect balance between protecting investors and promoting innovation, he pointed out.
Ida Tiongson, a BSP Open Finance Oversight Committee member, agrees. 
"Do not be surprised if the Philippines become the global blockchain hub," she told CoinGeek.
At the event, a lot of the discussions centered on the creation of a digital economy that's anti-fragile. While digital finance has proven to increase financial inclusion and cut operational costs, it also comes with added risks of scams, outages, hacks, and more. Regulators and other industry stakeholders worldwide have been working to protect investors from the possible downsides, and most industry leaders at the event implored Filipino watchdogs to focus on this as well.
Amor Maclang, the convenor of Digital Pilipinas, believes that blockchain offers a unique opportunity for Filipinos to "merge our ability for tech adoption with content creation." Filipinos are prolific content creators, and all they need to do is "take that propensity to create, overlay it with blockchain technology and in the process, become a content creator NFT hub for the whole world."
Watch: The BSV Global Blockchain Convention panel, The Future World with Blockchain
width="562″ height="315″ frameborder="0″ allowfullscreen="allowfullscreen">
New to Bitcoin? Check out CoinGeek's Bitcoin for Beginners section, the ultimate resource guide to learn more about Bitcoin—as originally envisioned by Satoshi Nakamoto—and blockchain.