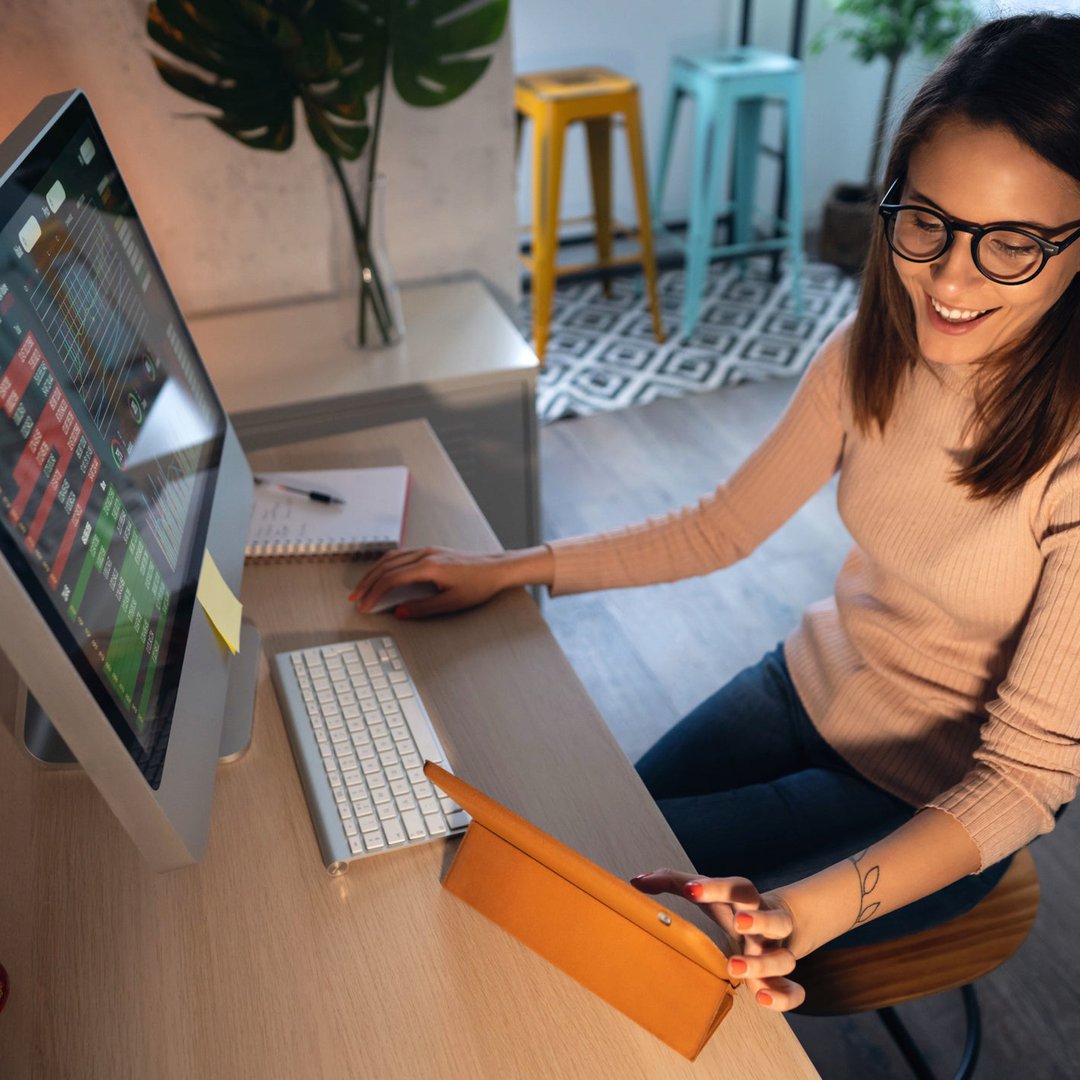 These five cryptos significantly outperformed Bitcoin last year.
---
Key points
Bitcoin's price increased by about 60% in 2021, while other cryptos produced gains of 5,000% or more.
Newer cryptocurrencies carry more risk, and may not sustain their gains.
---
Bitcoin (BTC) is the grandaddy of cryptocurrency — the first-ever digital currency that continues to rule over them all. But in terms of annual percentage growth, many coins outperformed Bitcoin in 2021. According to CoinMarketCap data, Bitcoin grew by about 60% across the year, while other top cryptocurrencies increased by over 5,000%.
Here are some of the coins that saw significant growth and left Bitcoin in the dust in 2021.
1. Gala Games (GALA)
Blockchain gaming is one of the big crypto phenomena of 2021. Axie Infinity (AXS) pioneered play-to-earn gaming — a form of gaming in which players earn crypto rewards in-game that can be exchanged for real-world money. It is part of a bigger trend which may see users rewarded for online activities such as web browsing or participating in social networks.
Gala Games increased by over 31,000% across the year. There are several play-to-earn games in development on Gala's platform. These include a survival game called The Walking Dead, and a fantasy role-playing game called Mirandus. The only playable game right now is called Town Star, in which players compete to build the best and most productive town.
2. Terra (LUNA)
Terra is a stablecoin-based decentralized finance (DeFi) platform, powered by its LUNA token. Terra's stablecoins are pegged to several major currencies, including the U.S. dollar. They form the foundation for Terra's payment apps and other DeFi protocols.
Unlike fiat-backed stablecoins like Tether (USDT), Terra does not need to keep cash in reserve to support its tokens. Instead, the prices are maintained by algorithms and supported by LUNA. The price of LUNA increased by almost 13,000% in 2021.
One potential cloud on the horizon is that the SEC is investigating the company behind Terra, Terraform Labs. It is concerned about another project called Mirror Protocol, which creates tokenized versions of stocks, prompting the SEC to probe whether the company is selling unregistered securities.
3. Decentraland (MANA)
Facebook's Meta rebrand caused an explosion in metaverse tokens at the end of 2021. Decentraland is a virtual world where people can carry out many of the activities they might do in real life — such as attending a concert or visiting an art gallery. You can explore Decentraland for free as a guest, or connect your crypto wallet to spend money in this online world.
MANA's price increased about 4,000% across the year. Be aware that it is very early days for metaverses, and it isn't yet clear how this space will unfold. Decentralized crypto-based metaverses will face strong competition from the likes of Facebook and other existing tech companies.
4. Avalanche (AVAX)
As Ethereum (ETH) struggles with high transaction costs and network congestion, several other programmable cryptos have stepped into the spotlight. One of these is Avalanche. It's one of a number of smart contract cryptos that have grown dramatically. By the end of the year AVAX was up over 3,350%.
Avalanche boasts low fees and speedy transaction processing. It has almost 400 projects running on its ecosystem, with about $11 billion in total value locked, according to DeFi Llama. While it doesn't have as many projects as Solana (SOL), another popular Ethereum alternative, it actually has more money locked into its platform. This makes it an important coin to watch in the smart contract space.
5. Livepeer (LPT)
Livepeer is a great example of the way blockchain can change the way we do things. It is a decentralized video transcoding network, which means it takes the middleman out of reformatting videos to make them accessible on different devices.
Transcoding is usually an expensive process, but Livepeer doesn't need lots of costly hardware. Instead, it utilizes unused processing power on people's computers and rewards them with LPT tokens. Companies can stream videos for a fraction of the cost, and network participants earn rewards. Livepeer's price finished the year up over 2,600% since Jan. 1.
Bitcoin is still worth holding
When you see how well some of the cryptos above performed in 2021, it's tempting to go all in on altcoins in the hope they'll produce similar gains in 2022. But it's also worth noting that Bitcoin has consistently trended upward since its creation over a decade ago, while many altcoins have fallen away. We've seen extreme volatility and some tough years, but overall, Bitcoin has prevailed.
This is a highly speculative and fast-moving industry, so today's high flyers may quickly fall out of favor. Our research showed that about 45% of the top 300 cryptos at the start of 2021 had fallen out of that list by the end of the year. Plus, if there is a market crash, it's the more established coins like Bitcoin and Ethereum that are likely to survive.
Cryptocurrency is such an unpredictable market that it's worth keeping some of your portfolio in safer coins. Nonetheless, as long as you are comfortable with the risks, you may make solid returns by putting some of your portfolio into altcoins. Just tread carefully. Use a reputable cryptocurrency exchange and do plenty of research — the more research you do, the better placed you are to make wise choices. Most importantly, don't invest money you need to meet other financial goals. No investment opportunity is worth taking risks with your emergency fund or retirement fund.
Emma Newbery owns Bitcoin, Terra, Decentraland, Avalanche, Ethereum, Solana, and Livepeer. The Motley Fool owns shares of and recommends Bitcoin.
Buy and sell crypto on an expert picked exchange
There are hundreds of platforms around the world that are waiting to give you access to thousands of cryptocurrencies. And to find the one that's right for you, you'll need to decide what features that matter most to you.
To help you get started, our independent experts have sifted through the options to bring you some of our best cryptocurrency exchanges for 2021. Check out the list here and get started on your crypto journey, today.